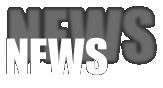 SHAKHTYOR - First teaser clip for their upcoming 2nd album

Something BIG is coming..."Tunguska", the 2nd album of Hamburg´s finest SHAKHTYOR will blow away every fan of intense, deep and massively heavy stuff! The album will be released in spring 2015 by Cyclone Empire.

Check out the clip at this location: youtu.be/QT3fWzS9JV0

---
CRUACHAN - First official video

This is the brand new video from Cruachan, taken from the new album. The video was shot in Dubiln, Ireland by Angel Croiter (Puka productions). The video features George Bracebridge as the main Shaman, George is a professional actor currently appearing in various Irish TV productions including TV3's new crime drama "Red Rock". Also featured is Rachel Lally as the Chieftans wife, Rachel is a professional actor and model from the Assets modelling agency in Ireland, she also presents "County Matters" for Irish TV on Sky 191.

The narrative shows the grim and selfless task taken by the Chieftan of a Gaelic village to sacrifice his own first born child to the Blood God known as Crom Cruach. By appeasing the God in this way he hopes to restore glory and fortune to his clan. His wife must accompany him on this journey and partake in the ritual of sacrifice despite the obvious pain it is causing both of them.

Check out the clip at this location: www.youtube.com/watch?v=gEH0j9KsjCw

---
Norway's MYSTICUM release debut promo video

Lifted from the band's widely acclaimed 2014 return, 'Planet Satan', the debut video 'The Ether' is complete. In the true spirit of Mysticum do not expect the typical kind of video, but instead a dark & cosmic trip, & a powerful glimpse into the all-conquering Mysticum universe. Hail Satan!

The video was created by Miles at Crystal Spotlight and can be viewed here:

Youtube: www.youtube.com/watch?v=KSrLP6AH2KA&feature=youtu.be

Vimeo: vimeo.com/117192906

A work of intense and otherworldly black metal power injected with Mysticum's strong cosmic, satanic and psychedelic overtones, 'Planet Satan' welcomes Mysticum to the new millennium with full & unrelenting force, whilst retaining the core elements which made the Norwegians pioneering legends of industrial black metal. Both infernal & nihilistic, as well as apocalyptic in its scope and execution, 'Planet Satan' is a new milestone for the genre in its sublime, chaotic ferocity. Primitive minor-chord riff patterns & tortured vocals mixed with the band's manic and often unconventional programmed drum beats makes this an eerily hypnotic work of the darkest order.
&nsbP;
---
DØDHEIMSGARD announce details of new album
Dødheimsgard, Norway's premier experimental extremists have completed work on their fifth album, titled 'A Umbra Omega', and set for release on March 16th on Peaceville Records.

One of the top bands and boundary-pushing visionaries of the mid-90's Norwegian Black Metal evolution, having released 4 full-length albums since their inception, DHG are widely hailed as masters of dark & psychotic psychedelia-tinged extremity.

The first fruits of DHG's re-animated labour manifest in the shape of new studio album, 'A Umbra Omega', with original co-founding member Aldrahn (Thorns/The Deathtrip) making a return to the asylum on vocal duties alongside Vicotnik's exquisite & unconventional compositions & structures.

'A Umbra Omega' is DHG's first album since 2007's 'Supervillain Outcast' opus, and undoubtedly marks the band's most challenging work to date; twisted, technical, sprawling epics & an inverted outlook on existence from the depths of band mastermind/writer/producer Vicotnik, with similarities drawn to previous classic DHG works such as '666 International' and 'Satanic Art'. A raw and organic production permeates the album courtesy of Vicotnik himself, with the album mastered at Strype Audio in Oslo by Tom Kvålsvoll.

Dødheimsgard was formed in 1994 by Vicotnik & Aldrahn. The early incarnation was that of a raw and melodic black metal band, with their debut album also featuring Fenriz of Darkthrone on bass, before the poisons of a more avantgarde & schizophrenic concoction started to take hold.

---
AUTUMNAL - New videoclip available

A brand new videoclip from Spanish Doomsters AUTUMNAL is available now! Check out "A Tear From A Beast" at this location: www.youtube.com/watch?v=OiUWPlK-aV4.

The band's current album "The End Of The Third Day" was released in October 2014 through Cyclone Empire.

---
PERFECT BLUE SKY release track from the album "Emerald"

'Aquaria' is the first track highlight from the album 'Emerald'. As an eight minute trilogy, it sets the tone for the creative playground that is Perfect Blue Sky, where Kitto's chameleon vocal is woven into Andersson's song craft wizardry.
The song is the haunting love story of the creative muse, the agony and ecstasy in nurturing a dream, something that Kitto had managed to capture in poetry on the remote Greek isle of Tilos last year.

Put on your headphones, close your eyes and let 'Aquaria's journey begin: soundcloud.com/perfectbluesky

"Emerald" will be out in february.

---
OPHIS - New videoclip available

Check out the first ever official video of German Death-Doomers OPHIS at this location: http://youtu.be/jLE8FCn6BzE?list=UU8Jz40RmGbB6axn1rZq0viQ! The clip was created by Harddrive Media.

"Among The Falling Stones" is taken from the band's current album "Abhorrence In Opulence" which was released in Septmber 2014 by Cyclone Empire.

---
CHAPEL OF DISEASE + OBSCURE INFINITY - Full album streams available

Beware!!!

You can check out the new upcoming albums of German Death Metal commandos CHAPEL OF DISEASE and OBSCURE INFINITY in their entirety at the following locations.

Both streams will be available for 7 days until the records are officially unleashed through FDA Rekotz on January 16th 2015!

CHAPEL OF DISEASE - "The Mysterious Ways Of Repetitive Art": www.rockhard.de/news/newsarchiv/newsansicht/39687-chapel-of-disease-streamen-neues-album-the-mysterious-ways-of-repetitive-art.html

OBSCURE INFINITY - "Perpetual Descending Into Nothingness": www.deaf-forever.de/stream

---
BODYFARM - new album & line-up change

Dutch death metallers BODYFARM are hard at work on pre-production for the follow-up to their critically acclaimed 2013 album, "The Coming Scourge".

The still untitled new album is due to be released in the fall of 2015, again through Cyclone Empire Records.

BODYFARM had the following to say: "We have worked hard on the new songs and we did not limit ourselves to one metal genre. We were surprised to hear all these styles and influences emerging in the rehearsal room. This will be the most diverse album we did so far!"

In addition, the band has parted ways with bassist Harry Van Breda on good terms. He will be replaced by Alex Seegers (ex-PLEURISY).

BODYFARM 2015 is:

Bram Hilhorst - guitars
Quint Meerbeek - drums
Alex Seegers - bass
Thomas Wouters - guitars/vocals

---
CRIMSON SWAN signs with Quality Steel Records

Rising Death-Doomers CRIMSON SWAN from Hamburg (Germany) have just signed a deal with Quality Steel Records! Their debut full-length album will be released in March 2015 - details are coming soon.

CRIMSON SWAN are blending atmospheric Death-Doom with oppressive Funeral Doom parts and haunting melodies. Be prepared!

www.crimsonswan.de / www.facebook.com/crimsonswan