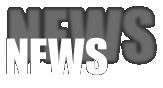 MORBID SLAUGHTER – New song available

The Peruvian masters of the macabre, MORBID SLAUGHTER, have published a second song of their upcoming debut full-length. Check out "Chainsaw Blade" at this location: soundcloud.com/intirecordsperu/03-chainsaw-blade

"A Filty Orgy Of Horror And Death" will be released on September 4th through Inti Records (CD version) and Boris Records (LP version).

Pre-orders are possible: bit.ly/MorbidSlaughterINTI

The album will be available in three formats: A CD digipack deluxe version will be released by Inti Records from Peru, a vinyl LP will be released by Boris Records (USA) and a "die hard" tape edition is coming directly from the band.

Dirty Filthy Blackened Speed! A mix of Bathory, Hellhammer, old Mayhem and horror tales! Take a ride with these southern ghouls!

The first released album track "Torture Without Anesthesia" is available at this location: soundcloud.com/intirecordsperu/06-torture-without-anesthesia

---
BODYFARM - New album announcement - Cover artwork, tracklist, tourdates revealed
Dutch old school deathers BODYFARM will release their third full length album, 'Battle Breed', on November 6th 2015 via Cyclone Empire. The follow-up to 2013's 'The Coming Scourge' was mixed & produced by Ronnie Björnström from Enhanced Audio Productions (AEON, CENTINEX, SORCERER,..). The cover artwork for 'Battle Breed' was designed by Juanjo Castellano (VOMITORY, UNLEASHED, REVEL IN FLESH, PAGANIZER, WINTER OF SIN,..).

'Battle Breed' - Tracklist

1. Hell March (Intro)
2. The Dark Age (featuring Martin Van Drunen)
3. Saxon Victory
4. Dawn Of Defeat
5. The Last Crusade
6. Prince Of Wallachia
7. Storming Revolution
8. Firing Squad
9. Wolfpack
10. Death By Fire
11. Slaves Of War (Bonus track)

The intro 'Hell March' was orchestrated by Clemens Wijers (CARACH ANGREN). The album's opening track 'The Dark Age' features guest vocals by the legendary death metal vocalist Martin Van Drunen (ASPHYX, HAIL OF BULLETS).

Commented artwork designer Juanjo Castellano: "The inspiration for the cover-artwork of 'Battle Breed' came from true old school death metal like Bolt Thrower, Hail Of Bullets and others. War movies also influenced me, as did Bodyfarm's killer sound of course! To work with Bodyfarm was intense as usual. They are truly committed to the quality of their art so we talked and discussed a lot. But finally, all turned out great!"

Commented BODYFARM guitarist and frontman Thomas Wouters: "We have recorded our most versatile and aggressive album so far. Every song is really different and suits the lyrical theme going with the song. From brutality to melancholy, it's all there. The mix is very honest. No triggers or samples were used and the instruments are just as we played it: practically no editing! Ronnie Björnström did a great job recording the drums and mixing the album, and Martin van Drunen added the extra spice to The Dark Age!"

Upcoming Live-Dates:
05.09.2015 GER-Katzenbach - Metallergrillen
02.10.2015 GER-Dresden - Skullcrusher
18.10.2015 NL-Hilversum - De Vorstin
06.11.2015 NL-Arnhem - Willemeen
11./12.12.2015 NL-Eindhoven - De Effenaar @ Eindoven Metal Meeting
13.01.2016 NL-Leeuwarden - Neushoorn
25.06.2016 GER-Protzen @ Protzen Open Air

www.bodyfarmdeathmetal.com / www.facebook.com/bodyfarmdeathmetal

---
LEWIS AND THE STRANGE MAGICS - New videoclip

Spanish vintage rockers have revealed a videoclip for their new song "Female Vampire" at this location: www.youtube.com/watch?v=h0hxgF_9LzE

The track is taken of their full-length debut album "Velvet Skin" which will be released on August 21st via Soulseller Records.

---
DEMONBREED - New signing of Testimony Records

Testimony Records proudly presents the signing of Germany's old school deathers DEMONBREED!

Rising from the ashes of the disbanded LAY DOWN ROTTEN, shouter Jost Kleinert and drummer Timo Claas joined forces with L.D.R. founding members Daniel Jakobi and Johannes Pitz to conquer the Death Metal underground with a brand new beast. The line-up is completed by Fernando Thielmann, known from MILKING THE GOATMACHINE and CARNAL GHOUL. DEMONBREED is not just a project but a band that is determined to become a vivid part of the Death Metal world.

The debut album will be released by the end of this year on vinyl (including a limited edition) and CD.

To get a first impression, check out the track "Red Countess" from the album's pre-production: tinyurl.com/q3neuo9

www.facebook.com/demonbreedofficial

---
KING HEAVY - New song available

Epic doom metallers KING HEAVY introduce today "La Gárgola" - the first track off their upcoming self-titled album which will be released on September 4th in Europe (September 19th in North & South America) via Cruz Del Sur Music: youtu.be/PN2AwBT9xy4

"La Gárgola" (spanish for "Gargoyle") gives a very good perspective of what you will find on the album: Heavy, epic Doom Metal led by the multifaceted vocals of Luce Vee (Hooded Priest / Witchsmeller Pursuivant), melting into twisted and obscures melodies much in the line of Celtic Frost's masterpiece "Into the Pandemonium". Shortly after the release of the album (coming on compact disc, limited LP and digital) the band will embark on a tour that will bring them to Europe playing both Malta Doom Fest and Dutch Doom Days festivals.

---
DARK QUARTERER - "Ithaca" Vinyl Edition Pre-Order

PRE-ORDER DARK QUARTERER's "ITHACA" DOUBLE LP FROM CRUZ DEL SUR MUSIC SITE AND ENTER CONTEST TO WIN A SIGNED TEST-PRESSING

Only about two months left to the release of DARK QUARTERER's new album "Ithaca" on vinyl (SEPT 4 in Europe and SEPT 19 in USA).

By pre-ordering the album from Cruz Del Sur Music website until AUG 1ST, fans are entitled to enter a contest to win a test pressing copy signed by the whole band! Only 2 lucky winners will have a chance to get this incredible collector's item!
"Ithaca" has been originally released April 25 on compact dics by Metal on Metal Records.

Cruz Del Sur Music deluxe DOUBLE LP GATEFOLD EDITION includes 2 BONUS TRACKS, a 4-page booklet with lyrics and a download-card.

ORDER NOW FROM: www.cruzdelsurmusic.com/store/index.php?route=product/product&product_id=980

---
HELL:ON - New album details revealed

Celebrating their 10th anniversary this year, Ukranian death-thrashers HELL:ON return with a new album entitled "Once Upon A Chaos…".

The band's fifth full-length will be released on August 31st via Ferrrum.com, features a guest appearance of Andreas Kisser / SEPULTURA and introduces some unusual instruments like sitar, goat-pipe, drymba or shehnai. To get a first impression, check out the new song "Curse Of Flesh" at this location: www.youtube.com/watch?v=SK4ac0mVL50

It's not a trend, it's not a fashion... it is just pure fucking metal!!!

---
KadavriK - New video available

German atmospheric black-deathers KadavriK have filmed a worth seeing video for the song "Wither Away". Check out the clip at this locatiton:tinyurl.com/pka8kbx

"Grimm I & II", the band's new and fourth full-length, was released on June 26th on gatefold-LP and CD and can be ordered here: testimonyrecords.bigcartel.com

The full album stream is available at bandcamp: testimonyrecords.bandcamp.com/album/kadavrik-grimm-i-ii-2

---
MAGISTER TEMPLI - New album announcement

After having deeply explored the different aspects of Crowley's philosophy on their previous releases "Iao Sabao" and "Lucifer Leviathan Logos", Norwegian occult heavy metal band MAGISTER TEMPLI returns with its second full-length entitled "Into Duat", on which they thematically focus on some of the central myths and gods of the Egyptian Mythology ("Duat" is the realm of the God Osiris).

"Into Duat" will be released by the end of August through Cruz Del Sur Music, followed by a strong live campaign which will bring the band to the No Sleep Til Dublin Festival 2015 and afterwards on an European tour with Christian Mistress.

As on their 7'' "Nyarlathotep" from 2014, the band has moved even further away from their doom-inspired beginnings, towards a more open-minded musical experience strongly based on filthy traditional heavy metal. Heavy guitars, intense drumming and authoritarian, preaching vocals are key ingredients.

The new album was recorded in Oslo between Evil Octopus and Sorcerer studios with former band member Simon Aarset as technician. The cover painting was created by the German painter Stefan Bleyl.

"Into Duat" - Tracklist:

1. Creation
2. The Lord of the Morning
3. Osiris
4. Horus the Avenger
5. Anubis
6. Sobek
7. Slaying Apophis
8. Destruction

www.facebook.com/pages/Magister-Templi/102129379880020
www.cruzdelsurmusic.com

---
METHEDRAS – New videoclip available
Last effort for the Italian thrash-death killing machine METHEDRAS, a brand new video in the footprints of an horror movie with real actors and frightful special effects, and pure adrenalinic action, notably a trademark of the four Italians who are able to deliver a direct frontal impact, unique as metal pattern.

Check out "Brawl" at this location: www.youtube.com/watch?v=1Oa22YftQqg

The track is taken from the "System Subversion" album, released the past November under Pavement Entertainment, and it's one among the most violent, anguishing and direct songs of this album!

The clip has been filmed by Maurizio Del Piccolo (Moviedel Production) and the special effects realized by Chiara Mariani (Midial Lab), showing the full 2015 new lineup performing, with Daniele "Dani" Colombo on the guitar and Tito "Hate" Listorti Maglia behind the mic, charismatic frontman of other acts like Endless Pain and Eisen and true hero of the video, who recorded his own vocals for this special occasion, then remixed over the original track.

www.facebook.com/methedrasthrash