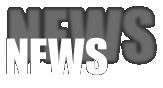 HELL:ON - Slayer cover online

Ukranian death-thrashers HELL:ON have recorded a cover version of Slayer's "Dead Skin Mask" in their own unique way, using some atmosphere of traditional, national instruments.

Check it out here: youtu.be/WXTPnbW_lGA.

The band's latest and fifth full-length "Once upon A Chaos..." was released in summer 2015 on Ferrrum.com.

---
DISQUIET – New video available

Dutch thrashers DISQUIET have released a second videoclip for their latest album "The Condemnation", which was released earlier this year via Soulseller Records.

It features the original line-up during its early stages performing "Las' Pasi": a collaboration and special edition focussing on the Surinamese connection of the band.

youtu.be/4GL4xcBEORA

"Las' Pasi" is the first international metal release ever in the original Surinamese language (Sranan tongo).

---
WARFECT - New song available

Time to thrash! Swedish WARFECT have unleashed a full song from their upcoming new steamroller "Scavengers", which will be released on May 13th 2016 via Cyclone Empire.

Bang your heads to "Anatomy Of Evil" here: youtu.be/piS-fHfmMlI

The third full-length-assault was self-recorded and singer/guitar-player Fredrik Wester took care of all producing, mixing and mastering duties in AudioDome studios. The cover artwork was again created by Andrei Bouzikov, who already worked for bands like MUNICIPAL WASTE, AUTOPSY, SKELETONWITCH, CANNABIS CORPSE or FUELED BY FIRE.

Album-Teaser: youtu.be/ARJuzdWFVhk

Tourdates:
May 03 - Schwarzer Adler - Egelsee, Germany
May 04 - Little Devil - Tilburg, Netherlands
May 05 - Cafe Elpee - Deynze, Belgium
May 07 - Salle Emeraude - Bressuire, France
May 08 - Le Klub - Paris, France
May 09 - Les Pavillions Sauvages - Toulouse, France
May 10 - Orbeko Etxea - Laudio / Llodio, Spain
May 11 - Sala King Kong - Zaragoza, Spain
May 12 – Frenopatiko - Vigo, Spain
May 13 - Clube RCA - Lisboa, Portugal
May 14 - Cave 45 - Porto, Portugal
May 15 - Nave Bunker - Villares De La Reina, Spain
May 16 – TBA - Granada, Spain
May 17 - Pub Manowar - Castellon De La Plana, Spain
Jun 18 - Belsepub/Valand - Gothenburg, Sweden

www.facebook.com/Warfect

---
THE DEAD GOATS / DEMONBREED - Split-Single in June

Testimony Records has posted a teaser for upcoming THE DEAD GOATS / DEMONBREED 7inch-vinyl-single.

Check it out here: https://youtu.be/OCVG1tEkgVA

The split will be released on June 1st 2016, new studio albums of both bands are coming this summer as well.

www.facebook.com/TheDeadGoats / www.facebook.com/demonbreedofficial

---
TYBURN - Deal with Cruz Del Sur Music

Tyburn was a village in the county of Middlesex close to the current location of Marble Arch and the southern end of Edgware Road in present-day London. For many centuries, the name Tyburn was synonymous of capital punishment, having been the principal place for execution of London criminals and convicted traitors.

Inspired by the likes of Pentagram and late 70s hard rock bands as well as by the NWOBHM era, TYBURN hails from Norway and features members of Devil, Vesen and Electric Woodland among its ranks. In Tyburn gallows, ropes and executions are the gloomy backdrop of a brilliant songwriting that turns every song into a memorable, grim yet catchy musical experience.

The recordings of TYBURN's debut album is set for November 2016 for a release in the early months of 2017 via Cruz Del Sur Music.

www.facebook.com/ tyburnnorway

---
WINTERHORDE - Maestro - Album details and first single

"Maestro", the new album of Israeli progressive extreme metal formation WINTERHORDE, will be released through Swedish label ViciSolum Productions on May 20th, 2016.

The first single "Antipath" is available for streaming at this location: youtu.be/_o2ieEEoRIU

The band's third album was recorded by Alex Feldman in Sound Studio (Tel Aviv), mixed by V.Santura (Obscura, Triptykon, Secrets of the Moon) and mastered by Jens Bogren (Amorphis, Katatonia, Amon Amarth), and will feature guest appearances from Jiri Valter (Root) and Peter Huss (Shining).

WINTERHORDE comments: "We couldn't be more satisfied with our desicion to sign with Thomas and ViciSolum Productions. From the very first moment we've got the feeling, that this will be the right home for us and we're honored to share it with such monsters as Persefone, Loch Vostok and Diabolical."

"Maestro" will available in different formats, including double vinyl, CD and digital.

Tracklist:
1. That Night in Prague
2. Antipath
3. Worms of Souls
4. They came with Eyes of Fire
5. Chronic Death
6. The Heart of Coryphee
7. A Dying Swan
8. Maestro
9. Through the Broken Mirror
10. Cold
11. Dancing in Flames

www.facebook.com/winterhorde

---
DARKEND - 'The Canticle Of Shadows' - Details revealed - First song available

Italian extreme metallers DARKEND will release their new and third album entitled "The Canticle Of Shadows" on April 25th, 2016 via Non Serviam Records.

DARKEND stands for Extreme Ritual Art: a combination of ancient ceremonial chants mixed with arcane symphonies, nocturnal ambiences and sulphur riffs engraved on black metal patterns.

Featuring guest appearances of Attila Csihar (MAYHEM), Niklas Kvarforth (SHINING), Sakis Tolis (ROTTING CHRIST) and Labes C. Necrothytus (ABYSMAL GRIEF), the band's new album is a further step towards the abyss, taking every element to the extreme: a darker, heavier and far more intense monument than ever before.

The album opener "Clavicula Salomonis" is available for streaming at this location: youtu.be/TATLIL5M4mE

Tracklist:
1. Clavicula Salomonis
2. Of The Defunct
3. A Precipice Towards Abyssal Caves (Inmost Chasm, I)
4. Il Velo Delle Ombre
5. A Passage Through Abysmal Caverns (Inmost Chasm, II)
6. Sealed In Black Moon And Saturn
7. Congressus Cum Dæmone

www.facebook.com/darkendofficial

---
IN MOURNING - New song & album details revealed

Sweden's melodic death/doom metallers IN MOURNING have unveiled the first new song from their upcoming new album "Afterglow". Titled "Below Rise To The Above", the track is available in the form of a lyric video, here: youtu.be/ex8ufngkKrA

The band's fourth studio album will be released on May 20th worldwide via Agonia Records. The cover artwork was made by Kristian Wåhlin (Bathory, Tiamat, King Diamond).

IN MOURNING commented: "The new album is called "Afterglow" and its story takes off from where "The Weight Of Oceans" ends. It's a bit more complex than our previous albums and it has got a bit of a different sound than the older ones, a bit more alive like a band and maybe not always as studio corrected as our earlier material. However, the foundation of the music is still what we've always done and the key elements are pretty much the same but with some new additions and a few new twists and turns of course".

This will be the first album featuring new drummer, Daniel Liljekvist (ex-Katatonia).

"Afterglow" has been recorded between November 2015 and March 2016 in Nordin Music Studios (drums) and Libra Studios (guitar, bass and vocals). Mixing and mastering duties have been handeled by Jonas Martinsson in Necrosavant Studio.

Tracklist:
01. Fire And Ocean
02. The Grinning Mist
03. Ashen Crown
04. Below Rise To The Above
05. The Lighthouse Keeper
06. The Call To Orion
07. Afterglow

www.facebook.com/inmourningband

---
OCTOBER TIDE - New song available

Swedish melodic death/doom metal experts, OCTOBER TIDE, have teamed up with Decibel Magazine to premiere a second new song titled "Nursed By The Cold".

decibelmagazine.com/blog/2016/3/16/z5c2wuz87ny4oncm67q0muagzo2khy

The track comes from the band's forthcoming album "Winged Waltz", which is set to be released on April 22nd via Agonia Records.

---
THE FORESHADOWING - Album details & New song available

"Seven Heads Ten Horns", the fourth full-length by Italian masters of melancholy THE FORESHADOWING, will be released on April 22nd, 2016 through Cyclone Empire.

The brand new album was recorded at Outer Sound Studios (Rome) and mixed and mastered in Białystok (Poland) by Wieslawski Bros at Hertz Studio. The cover artwork was created by Seth Siro Anton (SEPTIC FLESH), who also worked for bands like Paradise Lost, Nile, Soilwork, Heaven Shall Burn, Vader or Moonspell before.

The new opus contains the typical THE FORESHADOWING mood as well as some new epic and eerie elements that will guide you through an abyssal journey from the past to the future of mankind.

Check out the first new track entitled "Two Horizons" at this location: youtu.be/cy2BFTDT604

Tracklist:
1. Ishtar
2. Fall Of Heroes
3. Two Horizons
4. New Babylon
5. Lost Soldiers
6. 17
7. Until We Fail
8. Martyrdom
9. Nimrod (I - The Eerie Tower, II - Omelia, III - Collapse, V - Inno al Dolore)

www.facebook.com/theforeshadowing