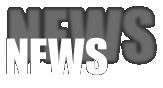 NOCTURNAL - New album in February 2014
After nearly 5 years the new NOCTURNAL Album is finally ready! "Storming Evil" includes 10 new tracks of Unholy Thrash Metal still influenced by bands like DESTRUCTION, SODOM, RAZOR, IRON ANGEL and VIOLENT FORCE and will be out on CD/LP and digital download on February 28th on HIGH ROLLER RECORDS.

Tracklist:

Storm from the Graves
Rising Demons
Tyrants of Damnation
Preaching Death
Perish in Darkness
Crushing The Bones
Taken by Fire
Ripping Knives
Blessed Death
Ruthless Darkness

Album Release Show: www.facebook.com/events/796623730363028/?fref=ts

"Rising Demons" - Video: www.youtube.com/watch?v=f3SqpCTuhLY

---
BOMBS OF HADES - Compilation CD + New Tracks
Swedish DeathCrust Metallers BOMBS OF HADES will unleash a compilation album of the band's assortment of oddities recorded throughout their decade long career. "Through The Dark Past" will be released on 27th January 2014 through Pulverised Records.

Slightly more than a decade of the band's existence, Swedish Death-Crust council BOMBS OF HADES consecrate the unhallowed celebration with their darkest chronicle "Through The Dark Past"! Archiving right from the "Carnivores" 7-inch vinyl EP up till the "No Life" 10-inch vinyl split with Sweden's Mordbrand, this is the indeed the most exhaustive BOMBS OF HADES compilation to date and fans of both vinyl / non-vinyl collectors will appreciate this all-inclusive deluxe package of the band's every other EP, single, split, cover song and bonus track, etc.

To complete this grotesque communion, four brand new tracks were written and recorded exclusively to further anchor this release down as every BOMBS OF HADES fans' must-have collection.

Filed under: BOMBS OF HADES essential!



---
CRUZ DEL SUR MUSIC is proud to announce another prestigious addition to its roster: VESTAL CLARET
One of the most mysterious and intriguing bands to appear from the American underground in the last few years, VESTAL CLARET is the creature of Simon Tuozzoli and Phil Swanson (of SEAMOUNT / HOUR OF 13 fame), and play a killer mixture of doom and heavy metal riffage with a definite penchant for the morbid and sick atmospheres.

Are you ready for the ritual to begin? You better go sharpen your krises!

"The Cult of the Vestal Claret" is their second full length album after "Bloodbath" - released in 2011 - and will see the light in April 2014. Available on compact disc /vinyl / digital formats, this new release will have different tracklists.

www.facebook.com/VestalClaret


---
STEEL PROPHET - New album announcement

STEEL PROPHET's much discussed and long awaited new album "Omniscient" will be released by Cruz Del Sur Music in 2014, both on compact disc and vinyl formats.

A living reference for all fans of American Metal, STEEL PROPHET needs no introduction to the heavy metal world: with a long history, the band is particularly known for the technical and versatile guitar work of founding member Steve Kachinsky Blakmoor. Let's not forget the soaring vocals of Rick Mythiasin, who has returned to sing with Steel Prophet for the first time since 2002's "Unseen" album.

"Omniscient" is a conceptual, science fiction themed album, with a heavy dose of unusual philosophies and ideas, that will appeal to all fans of Steel Prophet's early works, especially the "Dark Hallucinations" period. This new album will have a visually outstanding package that will read like a graphic novel to highlight the story that underlines the music.

The album will be released in June 2014, when the band is scheduled to return on tour in Europe after their successful 2013 headliner show at the German cult-festival "KEEP IT TRUE". Stay tuned for more relevant updates!

---
PURGATORY - 20 Years Underground

After 20 years of spreading the plague, it´s time for PURGATORY(ger) to open their tomb and show you their finest burial objects. "20 Years Underground" offers 35 tracks from the bands history - including their split EPs, demo recordings, cover versions, re-recorded songs and rare live tracks. Dive into this darkness and explore the wicked past of this superior band. Comes in a noble 2CD digibook on 21st of January 2014!

www.purgatory666.de / www.facebook.com/Purgatory666

---
BATTLEROAR announces new album
Greek Epic Metal Heroes BATTLEROAR have hit Devasoundz Studio in Athens to start the recordings of their new album "Blood of Legends" this week.

The album will be produced by Thymios Krikos (INNERWISH) together with the band itself and will hit the streets in late April 2014, six years after their last studio album on Cruz del Sur Music, "To Death and Beyond...".

After this release, the band went through important line-up changes, and ultimately found stability with the entrance of Stavros Aivaliotis on bass, Antreas Sotiropoulos on guitars, and Gerrit Mutz of SACRED STEEL's fame on vocals.

A taste of "Blood of Legends" climax can be heard in the soundtrack of Greek fantasy movie "The Dragonphoenix Chronicles : Indomitable" (www.imdb.com/title/tt2182163), for which BATTLEROAR have contributed the song "Poisoned Well". The track, which will be part of the upcoming album , can be heard here: www.youtube.com/watch?v=aOhBQc5ZlIM

"Blood of Legends" will be released in digipack, limited vinyl and digital album.

---
DOWN AMONG THE DEAD MEN streams debut album in its entirety

Dave Ingram's (ex-BENEDICTION/BOLT THROWER) new band DOWN AMONG THE DEAD MEN is streaming their debut album in its entirety through Terrorizer Mag (UK)! Mixing Punk, Grind, Crust and of course Death Metal every underground freak should be prepared for a real killer of an album, when the self-titled debut sees the light of day on November 22nd 2013.

Destroy your ears here: Terrorize.it/HC

---
Cyclone Empire - New Signing: WINTER OF SIN
Hailing from Groningen WINTER OF SIN are the not only one of the best Dutch underground bands of the past years but also the new home of Ex-GOD DETHRONED members Michiel van der Plicht (drums) and Henri Sattler (vocals)! We are very happy to welcome this brutal, yet melodic Death/Black inferno in our little CYCLONE EMPIRE family! Their new album 'Violence Reigns Supreme' (already their 4th) is scheduled to be released sometime around spring 2014… be prepared!

Statement by the band: "Winter of Sin is very happy to announce that we have now signed a record deal with Cyclone Empire. We are really looking forward to cooperating with the guys from Cyclone Empire. We feel that they makes for an excellent and professional partner. Our first release with them will be our killer new album "Violence Reigns Supreme". We are looking forward to a bright future here at Cyclone Empire!"

Line-up: Henri Sattler (vocals), Dirk Barelds (guitar, bass), Ricardo Gelok (guitar, bass), Michiel van der Plicht (drums)

Website ; Facebook

---
DEMONICAL - New videoclip "The Healing Control"

The Swedish death metal force DEMONICAL have released a video for "The Healing Control", a track taken from their critically acclaimed fourth full-length album "Darkness Unbound" which was unleashed in Europe on September 20th (through Cyclone Empire) and in North America on November 12th (through Metal Blade Records).

The video - their first from the above mentioned album - is a dark and morbid clip filmed in Italy and the UK and presents the inner essence of DEMONICAL and their sinister form of old-school death metal. "Darkness Unbound" was mixed & mastered by the bands vocalist Sverker Widgren at Wing Studios in Stockholm.

Check out "The Healing Control" here : www.youtube.com/watch?v=lL4_e0neWeQ

STILL HOT!! "The Order" official lyric video : www.youtube.com/watch?v=_RbSxPKPS8U

Swedish Death Metal Darkness!

---
BLACKSHORE: Album-Trailer online

Die Lübecker Black´n Thrash Metal Walze Blackshore veröffentlicht Ihren ersten Albumtrailer zum kommenden Album "Terror", welches am 15.11.2013 via BlackSkull Records / Soulfood erscheint: www.youtube.com/watch?v=U_ukA6GRL34