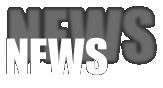 ANDSOLIS - Album details revealed

German Progressive Melodic Death Metal band ANDSOLIS, featuring current and former members of December Flower, Liquid Horizon, Edge Of Serenity, Behind The Scenery and Athean, will release their debut album entitled 'Vigil' on January 23rd, 2015 through Quality Steel Records on CD, double 12" gatefold vinyl and as digital download.

To get a first impression, check out the lyric video for "Kingdoms Without Shape" - available at this location: youtu.be/okKoeat_KeU

The amazing artwork was created by renowned artist Juanjo Castellano.

Tracklist:

1. Stand Vigil
2. Kingdoms Without Shape
3. In Silent Confidence
4. The Mystic
5. Days Of Receding Light
6. Meridian Smiles
7. The Laughter Echoes

---
ICHOR - New video clip available

The Extreme Death Metal Band ICHOR have released an official video for ´RA´IROA. The song is taken from their new record "Depths", which was released in September via Bastardized Recordings. The video was shot in an abandoned church in Belgium with "ambitous films"(Powerwolf ...). Enjoy: www.youtube.com/watch?v=Z49EiFtkcng

---
REVEL IN FLESH – New video clip & song stream available

Swabian masters of Old School Death Metal REVEL IN FLESH proudly present the first music video for their highly anticipated new album "Death Kult Legions" which will be released on December 5th 2014 through Cyclone Empire.

Check out the crushing "In The Name Of The Flesh" at this location: youtu.be/xkl1HReA-S0

You can also listen to this first preview track on Cyclone Empire's Soundcloud and Bandcamp pages:

soundcloud.com/cycloneempire/revel-in-flesh-in-the-name-of-the-flesh

cycloneempire.bandcamp.com/album/death-kult-legions

---
RESISTANCE - New lyric video available

Belgian Extreme Metal band RESISTANCE proudly presents a lyric video for "Cross The River". Check it out at this location: www.youtube.com/watch?v=fBFZr_yYUnY

The song is taken from their upcoming record "The Seeds Within" which will be released on November 11th trough Pavement Entertainment.

---
SAILLE unleash new lyric video

With the release of their new album 'Eldritch' imminent, epic black metallers Saille have unleashed a brand new song and lyric video, 'Eater Of Worlds'.

youtu.be/-mDa9Pefqhw

Based on the classic horror novel 'It', by American author Stephen King, 'Eater Of Worlds' is probably the most dynamic song on the forthcoming album. It's also very diverse, but all the while flowing effortlessly through a myriad of textures for which the Belgians are renowned for.

"This song has a mix of aggression, melancholy and epicness," comments keyboardist Dries Gaerdelen. "Especially with the real recorded trumpets and strings. These really add to the quality of the song together with the rawest screams on any Saille album so far from Dennie Grondelaers. This one is a joy to play live and we're eager to bring it to the stages."

---
OBSCURE INFINITY - Album details revealed
"Perpetual Descending Into Nothingness", the new full length of OBSCURE INFINITY will be unleashed upon mankind on January 16th, 2015 through FDA Rekotz.

After "Dawn Of Winter" (2010) and "Putrefying Illusions" (2012) this is the third album of this great German Death Metal band. It was recorded at Noiseschmiede Lahnstein, mixed and mastered by Patrick W. Engel at Temple Of Disharmony (Desaster, Maroon, Purgatory etc.). The cover artwork was created by Juanjo Castellano (Harm, Blaspherian, Revel In Flesh, Putrevore etc.).

Check out the song premiere of "Sorcery Of The Black Souls" at the website of Legacy Magazine (GER): www.legacy.de

Statement by guitarist Stefan: "Yet the journey isn´t over but found its interstation in "Perpetual Descending Into Nothingness", an album that required our total devotion and dedication. Liberated from stereotyped thinking we took one step further into the dark corners of ourselves and created a more somber, atmospheric, brutal and musically ambitious piece of art. It may sound overblown but we are totally satisfied with the result in all issues considering songs, sound and artwork. Without a doubt our by far

Tracklist:

01 – Intro – Entering The Hall Of Eternity
02 – Sorcery Of The Black Souls
03 – Expiration Of The Lost
04 – The Uttermost Descend
05 – A Forlorn Wanderer
06 – Into the Undertow
07 – Descending Into Nothingness
08 – From Odium And Disease
09 – Beyond Spheres And Time

www.facebook.com/obscureinfinitygermany

---
CHAPEL OF DISEASE - Album details revealed
The new and second full length of Germany's Death Metal cult CHAPEL OF DISEASE is entitled "The Mysterious Ways Of Repetitive Art" and will be released on January 16th, 2015 through FDA Rekotz.

The self-produced and recorded album was mixed by guitarist/vocalist Laurent Teubl and mastered by Erkan Tatoglu at Midas'in Kulakligi Studios in Ankara (Turkey). Artwork was created by Misanthropic Art.

For a first impression, check out the new song "The Dreaming Of The Flame" at this location: soundcloud.com/fda-rekotz/chapel-of-disease-the-dreaming-of-the-flame/s-Ox1t7

Band statement about the new album: "After some truly exhausting, demanding, yet also very productive months, we have now finished the work on what will be our second full length album. An album that seems to curiously search for a sound throughout its whole playtime and therefore, through that very search, leads itself to an own sound. We have written down whatever came to our mind, trying to push ourselves forward with the urge to find out how far we can go and what we are able to do when forgetting about what lies in the past and what is to come..."

Tracklist:

1. The Mysterious Ways...
2. The Dreaming Of The Flame
3. Masquerade In Red
4. Lord Of All Death
5. Symbolic Realms
6. Life Is But A Burning Being
7. ...Of Repititive Art

www.facebook.com/ChapelOfDisease