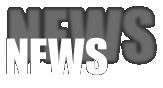 CHAPEL OF DISEASE – New song / videoclip available

2014 is almost gone, a productive year for CHAPEL OF DISEASE. They prepared absolutely outstanding compositions, sounds and artworks. The result called "The Mysterious Ways Of Repetitive Art", an album full of art in musically, lyrically and visually forms, will be released on January 16th, 2015 through FDA Rekotz (CD,LP and Download).

Today we are proud to present you a second song of the album. Check out and enjoy the clip for "...of Repetitive Art" at this location: www.youtube.com/watch?v=Lajh98PeNaI

"The Mysterious Ways Of Repetitive Art" was currently praised as the "Album of the month" in Rock Hard Magazine (GER), reached position 2 in the soundcheck of Deaf Forever Magazine (GER) and received 6 out of 6 points in Norway's Scream Magazine. The new self-produced and recorded album was mixed by Mersus of The Underworld Studios (Erazor, Attic, Gospel Of The Horns etc.) and mastered by Erkan Tatoglu at Midas'in Kulakligi Studios in Ankara (Turkey). The artwork and booklet illustrations were created by Chris of Misanthropic Art.

---
ONHEIL - New animated video available

Dutch Blackened Heavy/Thrash Metal band ONHEIL publishes the title track of their latest album 'Storm Is Coming'. The song is accompanied by an animated video based on the album cover and booklet artwork. 'Storm Is Coming' was released last September by German record label Cyclone Empire.

Check out the video here: www.youtube.com/watch?v=TFkiDQFTmjs

As the title hints, the most important lyrical theme of the album is the destructive force of extreme weather phenomena. The artwork for the animation was created by the GrimTwins Studios which then was animated by vocalist/guitarist Amok. He comments: "We always try to offer something extra with our artwork and music videos, to give a bit more insight in what the songs are about. Our album booklets are always full of artwork related to the songs, making our lyrical concepts more visual and hopefully spark the imagination of the listener. Now with this animated video we want to bring our songs even more to life!"

ONHEIL is currently celebrating their 15 year anniversary. Fans and supporters are asked to follow the band on their Facebook page ( www.facebook.com/OnheilMusic ) where rare photographs, video footage and stories will be shared on a weekly basis, even dating back from the mid 90's. Beside that there will be a fan meet-up on the 20th of December 2014 at rock bar 't Avontuur in their hometown of Dordrecht. During 2015 there will be more events to celebrate their 15 years of ONHEIL and to give more insight into the history of the band.

The album 'Storm Is Coming' was produced and mixed by Bart Hennephof (TEXTURES) and Yuma van Eekelen (Ex-PESTILENCE) at the Final Focus Studios, The Netherlands. The mastering was done by Tore Stjerna at the Necromorbus Studios, Sweden (WATAIN, DESTRÖYER 666). The album booklet holds 16 pages of high-quality artwork of which a large part is done by an upcoming artist of the GrimTwins Studios (DEICIDE).

---
OBSCURE INFINITY – New song available

German Deathers OBSCURE INFINITY have unleashed a second song from their upcoming new album 'Perpetual Descending Into Nothingness', which will be released on January 16th, 2015 through FDA Rekotz (CD, Vinyl, Download).

Check out the brand new track "Beyond Spheres And Time" at this location: www.youtube.com/watch?v=w8sjyquPok4

The first released song "Sorcery Of The Black Souls" is still available here: soundcloud.com/fda-rekotz/obscure-infinity-sorcery-of-the-black-souls

'Perpetual Descending Into Nothingness', the band's third full length album, was recorded at Noiseschmiede Lahnstein and mixed and mastered by Patrick W. Engel at Temple Of Disharmony (Desaster, Maroon, Purgatory etc.). The cover artwork was created by Juanjo Castellano (Harm, Blaspherian, Revel In Flesh, Putrevore etc.).

---
Cruz Del Sur - New signing: SACRAL RAGE
Welcome on board to one of the most interesting European young bands, SACRAL RAGE from Greece!

After their 2013 debut EP "Deadly Bits of Iron Fragments", SACRAL RAGE returns in 2105 with their first full length release "Illusions in Infinite Void" to be released in late March by Cruz Del Sur Music in compact disc and digital and by Underground Power in vinyl.

Bits of this monumental piece of "80s Texas Metal" (in the likes of Watchtower, S.A. Slayer etc.) can be heard on the demo-advance the band released in 2014, a release that made lovers of this style shake and secured the band a place on the next Keep It True festival line up.

www.youtube.com/watch?v=S9PTzuh2JsQ

https://www.facebook.com/SacralRage

---
Cruz Del Sur Music starts sub-label: GATES OF HELL RECORDS
We're proud to announce that in 2015 CRUZ DEL SUR MUSIC will give birth to a little, lovely sister: GATES OF HELL RECORDS!

GATES OF HELL RECORDS is a Cruz Del Sur sub-label that will focus on old school metal bands of all styles. Meaning classic heavy metal, but also black, death and thrash.

Many times we have been approached by valid bands, bands we liked but did not fit into Cruz Del Sur Music's profile. In our constant search of high-quality bands we want to fill the gap with GATES OF HELL RECORDS, whose distribution & promotional tools will be the same as Cruz Del Sur Music's. However GATES OF HELL RECORDS has its own A&R staff, so for all inquiries regarding the label news, releases, merchandise etc. you should refer to www.gatesofhellrecords.com.

First release will be the new ANAL VOMIT's album "Peste Negra, Muerte Negra" in early 2015, under license of Icarus Music. The cult Peruvian-combo returns to spread terror with an overdose of blackened death-thrash in the tradition of the old South American masters.

"Peste Negra, Muerte Negra, " is a massive and crushing opus, guaranteed to summon the dead from their graves and unleash Hell on Earth.

The album will feature an outrageous artwork by Mottla Art and will be available in compact disc and vinyl formats, both limited.

www.gatesofhellrecords.com

---
REVEL IN FLESH – New lyric video available

Swabian masters of Old School Death Metal REVEL IN FLESH proudly present a brand new lyric-clip for 'Graveyard Procession'. It's the second music video for their highly anticipated new album "Death Kult Legions", set to be released on December 5th 2014 through Cyclone Empire.

The new video can be found here: youtu.be/5mO_ITe2JA8

Also check out the first 'Death Kult Legions'-clip at this location: youtu.be/xkl1HReA-S0

You can also listen to both preview tracks on Soundcloud and Bandcamp:

soundcloud.com/cycloneempire/revel-in-flesh-in-the-name-of-the-flesh
cycloneempire.bandcamp.com/album/death-kult-legions

---
CRUZ DEL SUR MUSIC signs HAMMER KING

CRUZ DEL SUR MUSIC will release the debut album from new German epic power metal sensation, HAMMER KING! Even though "Kingdom of the Hammer King" is their debut album, HAMMER KING's members are no novices. Singer Patrick Fuchs (Titan Fox) is known for being the lead vocalist of ROSS THE BOSS' solo project (and also IVORY NIGHTS), and drummer Herr Schmitt is the former drummer of Germany's Top-Ten Rockoutfit SALTATIO MORTIS.What emerges from the gathering of these stalwart metal musicians is a slab of traditional, epic power-metal in the best Teutonic tradition!

Expect an album with plenty of melodies, epic choruses and galloping guitars produced with a clean, brilliant sound by the excellent Charles Greywolf (of POWERWOLF fame) in his own studio. "Kingdom of the Hammer King" will see the light in the first half of 2015 in compact disc, vinyl (with one bonus track) and digital editions. You can already have a taste of HAMMER KING by listening to the album's title track here: www.youtube.com/watch?v=s3a0Q7xKoj0

Andy Powell (Wishbone Ash):"I like to think there is a little bit of Metal in everything Wishbone Ash does. If I were to recommend one Heavy Metal band to listen to, it would be HAMMER KING"

Ross The Boss:"Hammer King is the real deal. Power Metal at its best!"

---
ANDSOLIS - Album details revealed

German Progressive Melodic Death Metal band ANDSOLIS, featuring current and former members of December Flower, Liquid Horizon, Edge Of Serenity, Behind The Scenery and Athean, will release their debut album entitled 'Vigil' on January 23rd, 2015 through Quality Steel Records on CD, double 12" gatefold vinyl and as digital download.

To get a first impression, check out the lyric video for "Kingdoms Without Shape" - available at this location: youtu.be/okKoeat_KeU

The amazing artwork was created by renowned artist Juanjo Castellano.

Tracklist:

1. Stand Vigil
2. Kingdoms Without Shape
3. In Silent Confidence
4. The Mystic
5. Days Of Receding Light
6. Meridian Smiles
7. The Laughter Echoes

---
ICHOR - New video clip available

The Extreme Death Metal Band ICHOR have released an official video for ´RA´IROA. The song is taken from their new record "Depths", which was released in September via Bastardized Recordings. The video was shot in an abandoned church in Belgium with "ambitous films"(Powerwolf ...). Enjoy: www.youtube.com/watch?v=Z49EiFtkcng

---
REVEL IN FLESH – New video clip & song stream available

Swabian masters of Old School Death Metal REVEL IN FLESH proudly present the first music video for their highly anticipated new album "Death Kult Legions" which will be released on December 5th 2014 through Cyclone Empire.

Check out the crushing "In The Name Of The Flesh" at this location: youtu.be/xkl1HReA-S0

You can also listen to this first preview track on Cyclone Empire's Soundcloud and Bandcamp pages:

soundcloud.com/cycloneempire/revel-in-flesh-in-the-name-of-the-flesh

cycloneempire.bandcamp.com/album/death-kult-legions