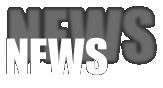 CRIMSOM SWAN - Videoclip

Check out the new video of German Death-Doomers CRIMSON SWAN at this locaton: youtu.be/BO9uFwuTtv0.

The song "Accusations" is taken from the band's debut full-length album "Unlit", which was just released by Quality Steel Records.

---
GORGOROTH – New label & album details revealed
Norwegian black metal legend GORGOROTH, founded in 1992 by the only remaining original member Infernus after making a pact with the Devil, has signed to Soulseller Records for a worldwide deal!

The band's new and tenth studio full-length is entitled "Instinctus Bestialis" and will be released on June 8th 2015 on digipack CD (limited first pressing), limited black vinyl, limited picture vinyl and digitally.

The album was recorded and mixed by drummer Thomas Asklund in Monolith Studio, produced by Infernus & Asklund and mastered at Cutting Room / Sweden by M. Lindfors, Infernus and Asklund. Guest appearances on lead guitar by Chris Cannella, Fabio Sperandio and Henrik Ekeroth.

Tracklist:
1. Radix Malorum
2. Dionysian Rite
3. Ad Omnipotens Aeterne Diabolus
4. Come Night
5. Burn in His Light
6. Rage
7. Kala Brahman
8. Awakening

---
MIST – New EP coming in May / Details revealed
Slovenian Doom Metal band MIST will release a new EP on May 8th though Soulseller Records. The 4-tracker entitled "Inan'" will include 3 new songs and one from the ˝Demo 2013˝, recorded anew with the influence of the band's current lead guitarist, Blaž Tanšek.

MIST formed in July 2012, originally as an all-female band, and build their music on the legacy of legendary bands like Black Sabbath, Pentagram, Candlemass, Coven, Saint Vitus and others.

"Inan'" was recorded in the fall of 2014, produced, mixed and mastered by Benjamin Kic from BK Mastering. The cover art was created by drummer Mihaela Žitko.

Tracklist:
1. Inan'
2. Frozen Velvet
3. Phobia
4. Under The Night Sky

www.facebook.com/mist.doom

---
DEMON EYE - Album details revealed
Dark and groovy, loud and heavy - DEMON EYE are back! North Carolina's occult hard rockers will release their new full-length entitled "Tempora Infernalia" on May 8th through Soulseller Records.

The album was recorded and mixed by Alex Maiolo at Seriously Adequate Studio in Carrboro, NC and mastered by Pete Weiss at Verdant Studio in Southern Vermont. The cover artwork was created by John Hitselberger, Raleigh NC.

The band's sophomore release after last year's highly acclaimed debut, "Leave the Light", is a blast of wicked riffery and skilled songcraft that conjures apocalyptic visions of a world on the brink of destruction. The end is near, and we welcome its arrival!

Tracklist:

1. End Of Days
2. Listen To The Darkness
3. I'll Be Creeping
4. See The Signs
5. Poison Garden
6. In The World, Not Of It
7. Black Winds
8. Give Up The Ghost
9. Please, Father
10. Sons Of Man

www.facebook.com/demoneyenc

---
CRIMSON SWAN – Album teaser available

Death-Doomers CRIMSON SWAN from Hamburg (GER) have revealed an album teaser for their upcoming debut full-length "Unlit", which will be released on March 13th through Quality Steel Records. Check out the clip at this location: youtu.be/_WqvifrMjqw

"Unlit" will feature 6 songs, blending atmospheric Death-Doom with oppressive Funeral Doom parts and haunting melodies.

---
ANDSOLIS – Official and full album stream

'Vigil', the debut album of German Progressive/Melodic Death Metal band ANDSOLIS, is out now!

To celebrate today's release date, Quality Steel Records proudly presents an official and full stream at this location: youtu.be/E0dPHvlqU5M

Sit back and enjoy this varied masterpiece! And if you like what you hear, don't forget to show your support:

Quality Steel Records: smarturl.it/ANDSOLIS_QSR
Amazon: smarturl.it/ANDSOLIS_amz
iTunes: smarturl.it/ANDSOLIS_iTunes
EMP: smarturl.it/ANDSOLIS_emp

---
PENTAGRAM re-signs with Peaceville Records! Album recording underway!

Peaceville Records is proud to announce the re-signing of US metal legends Pentagram for their forthcoming studio album, set to be released summer 2015. The highly influential American heavy metal/doom act fronted by the mysterious Bobby Liebling, formed in the early 1970s, though their debut album - now known as 'Relentless' - didn't see a release until 1985. Through 4 decades of adversity and triumph, Pentagram has become a legendary international act and have firmly stamped their name in the heavy metal history books.

Pentagram recently completed pre-production with Swedish producer Mattias Nilsson at studios in Baltimore, DC and VA with additional vocal and guitar production in Knoxville, TN with Travis Wyrick. Wyrick is a Grammy Award-winning producer who produced their previous album, 'Last Rites'.

The band comments on the signing: "PENTAGRAM is happy to return to the label that helped relaunch interest in our debut album and introduce us to a new metal audience in the 1990s. Peaceville Records has been an ally to us throughout the past 20 years. We are happy to have them by our side once again as we record our fourth album under their banner. Never properly recorded songs written by Bobby in the 70s will be heard on the album as fresh as they were when they were written over 40 years ago. Brand new numbers by the core of Griffin, Turley and Liebling that were written this fall will appear along the old songs, and will produce an album that encompasses the true spirit of Pentagram. Doom is often mistaken as exclusively slow music. If you listen to our classic "doom" album "Relentless", many of those doomed classics are quite fast. One of the magics of doom metal is to have a faster song seem much slower because of the sheer heaviness of the number. That's what we are going for. The band will sound like they are as much from the street as they are from the Sabbath, because, well, we are."

It has also been announced that Sean Saley has decided to step down from the drum throne. "Minnesota" Pete Campbell will step in to complete recording and touring duties throughout 2015. Campbell is best known for his drumming with Victor Griffin's In-Graved, Place of Skulls and stoners Sixty Watt Shaman.

Preceding the still-to-be-titled opus is an extensive DVD release, 'All Your Sins', featuring numerous electrifying concerts spanning three decades & over 7 hours, straight from the band's collection. This first-ever official video collection recovers, repairs and resurrects the earliest known footage of these doomed metal pioneers and more. Featuring 2 DVDs packed with priceless archive footage, as well as recent shows, 'All Your Sins - Video Vault' unearths the rumoured lost visual evidence pent up in the Ram Family vault for decades.

Although always a cult act with a strong and dedicated worldwide fanbase, Pentagram has enjoyed a recent surge in interest due in part to the fly-on-the-wall 2011 documentary, 'Last Days Here' following the life, trials & tribulations of Bobby Liebling. The film gained international recognition; travelling the worldwide film festival circuit where it won several awards including "Best Music Documentary" at the International Documentary Film Festival in Amsterdam.

---
DEATH ALLEY signs to Tee Pee Records

Amsterdam's heavy, punked-out, proto-metal outlaws DEATH ALLEY have signed to NYC's Tee Pee Records. The ferocious four piece will let loose the full length LP, Black Magick Boogieland, on May 19. The album is the highly anticipated debut from the underground band featuring former The Devil's Blood guitarist Oeds Beydals and ex-members of Gewapend Beton and Mühr.

The sound of DEATH ALLEY has been described as "an unorthodox cross contamination of MC5, Captain Beyond, Blue Öyster Cult, Motörhead and Black Sabbath" and "Rock 'N' Roll played with metal finesse and a pitch black psychedelic soul". In 2013, DEATH ALLEY released the limited 12" split vinyl single, "Peter Pan Speedrock vs. Death Alley", which announced the group's formation with a vengeance. The band's debut 7" -- Over Under b/w Dead Man's Bones -- dropped last year via Van Records and was hailed as "a serious musical Rock 'N' Roll statement." DEATH ALLEY followed the release of the 7" with an appearance at the 2014 Roadburn Festival and month-long European tour with new label mates, The Shrine.

"It's thrilling to release our first full-length on Tee Pee, to become part of a family of bands whose music inspires us and with people we know well," says DEATH ALLEY front man Douwe. "It's about time Tee Pee opens the gates to Black Magick Boogieland."

More information on DEATH ALLEY's Black Magick Boogieland, including new music, will be issued soon. Stay tuned to TeePeeRecords.com for breaking news and updates.

---
DREAMSHADE - New single "Dreamers Don't Sleep" + Tourdates

After their last release "The Gift Of Life" (2013) and a tour which led them through all Europe, USA, South Africa and Russia, the Dreamshade boys are now back with a new and powerful single entitled "Dreamers Don't Sleep" and a new tour! The track, produced by Dreamshade & Jacob Hansen, will be digitally released worldwide on March 2nd 2015 through Japan's Zestone Records and it will be presented with a new Music Video directed by Andrea Todaro.

Fernando (Guitars, Vocals, Songwriting) comments: "Dreamers Don't Sleep will give you a little taste of the new sound we are currently experimenting in the studio and it represents for us a bridge between "The Gift Of Life" and what our new chapter will be like."

Kevin (Vocals) comments: "We always want and love to add new elements to our sound: This single is very positive and energetic. We want to dedicate it to all the "Dreamers" who are supporting us everyday.

Dreamers Don't Sleep is an invite to never give up on your dreams and to stop having fear of what you may not accomplish, because you could seriously regret it one day. Dreaming is what makes us alive and real, it's a very personal experience. Each of us is a Dreamer is his/her own way and has fantasies, ideas and thoughts which are stuck in our hearts and minds. We are shaping our Future everyday: it's about choices, big or small, we all make along the way."

Upcoming tourdates:

16.03.2015 - GER - Wiesbaden @ Schlachthof
17.03.2015 - GER - Köln @ Underground
18.03.2015 - GER - München @ Backstage
19.03.2015 - A - Wien @ Arena
20.03.2015 - CZ - Praha @ Modrá Vopice
21.03.2015 - GER - Berlin @ K17 The Club
22.03.2015 - GER - Hamburg @ Hafenklang
04.04.2015 - CH - Basel @ Sommercasino
18.04.2015 - CH - Lugano @ Studio Foce

---
War Anthem Records - New signing: LIK

Crawling out from beyond the putrid grave, of the cemetaries of Hornstull/Stockholm! Chris (ex-Kaamos, ex-Grave, The Resistance) and Tomas (Nale, ex-Chaosys) cracked their heads together and started jamming in early 2014 and with the combined worship for old school swedish death metal they had a couple of songs made. As the year flogged on Nille (ex-Siebenbürgen) joined the ranks as the lead guitarist. More songs where done, and the first ones where "polished" and perfected. Later on Matte (Nale) took on the bass duties to complete the band. The demo "Behold The Beheaded" (check it out: soundcloud.com/lik-official) was made and sent out to very few labels. Just to see if anyone would even touch the tunes of LIK. War-Anthem Records took LIK under their wings. And the future holds the debut album "Mass Funeral Evocation" soon to be unleashed upon the feebleminded. Stay tuned!

www.facebook.com/LIKofficial