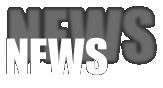 DOWN AMONG THE DEAD MEN reveals new song

Dave Ingram´s (ex-BENEDICTION/ex-BOLT THROWER) new band DOWN AMONG THE DEAD MEN reveals another new song from their upcoming debut album! "Adolescence Of Time" is the fifth track on the self-titled album, which will be released November 22nd 2013 via Cyclone Empire.

Dave comments: "Use your days wisely, it could all come to a final end sooner than you expect!"

So use your time and listen to the new song and pre-order the album at this location: downamongthedeadmen.businesscatalyst.com
&nsbp;
---
PAGANIZER announce new EP
Swedish Death Metal Panzer recorded 5 new songs together with Ronnie Björnström at Garageland. The tracks will be exclusively released on CD via Swedish Close-Up Magazine in their November issue (subscribers only!). The artwork was created by Daniel Devilishnd based on the purgatory oriented concept of the lyrics. The tracklist for "Cadaver Casket (On A Gurney To Hell)":

1. On A Gurney To Hell
2. Rot
3. Souls For Sale
4. Afterlife Burner
5. It Came From The Graveyard

"These songs mark the return of longtime PAGANIZER drummer Matte Fiebig. Both musically and soundwise this is the best PAGANIZER stuff in many years, we are extremely happy with the songs", states mastermind Rogga.

Beginning of 2014 the songs plus one bonus track will be released as ltd. 12" MLP via Cyclone Empire. The release marks the 12" debut for PAGANIZER – so buy or die!

---
SIDEBLAST: Split-up

French Cyber Extremists SIDEBLAST have sadly decided to call it a day. The released 2 fantastic albums on Cyclone Empire and we´re definitely sad about this decision.

Here´s what the band has to say about it: "We have decided to stop Sideblast for personal reasons. We really enjoyed the great work of Martin and his team from Cyclone Empire, their dedication and friendship. We also thank to all the people who supported and believed in us during all those years! We'll miss you!"

So are we…all the best, guys!

---
PULVERISED RECORDS - New signing: UNDER THE CHURCH
Swedish Death Metal chieftains UNDER THE CHURCH have inked a worldwide deal with Pulverised Records!

The undeniable sounds of scurrilous and rotten Death Metal have always been best executed by the certain few originators whom literally created the term 'Swedish Death Metal' that would go down in extreme Music history forever. After their long-endearing stint with Nirvana 2002, the two weathered henchmen Erik Qvick and Lars Henriksson decided it was about time to write some offensive Death Metal once again; something that would nauseate and turn stomachs like it was Death Metal in 1988.

UNDER THE CHURCH wasted no time and released a three-song demo simply titled "Demo 2013" and then very quickly gained a vast underground attention soon after. News spread like wildfire about both Erik and Lars doing new material post-Nirvana 2002, and thus a full-length UNDER THE CHURCH record is imminent.

"We are very happy to announce that we have signed a deal with the label Pulverised Records and we are already working on the debut CD that we aim to release in 2014.", states the band. "Pulverised Records has a great roster of diverse bands, so for us it's a good feeling to be able to work together with Pulverised. We have already started writing the new material and we will start pre-production / demos for the recording in early 2014. Those tunes are the next step and extension of what we have written so far…. so you can expect more raw Death Metal from UNDER THE CHURCH!"

Pulverised Records A&R Manager Calvin further commented: "Truth be told, Erik Qvick wrote to us a while back and was wanting some feedback regarding UNDER THE CHURCH. There was no real concrete plan to record a full-length album, but it was very obvious that we had to push them into that plan! After a couple of email conversations, the deal was sealed and pre-production demos of the new album should be coming our way soon. We are extremely honoured and excited to be a part of the UNDER THE CHURCH vile-campaign, and expect an authentic exhumation of real classic Swedish Death Metal in 2014!"

UNDER THE CHURCH is:

Erik Qvick - Drums / Guitars
Lars Henriksson - Bass
MiK Annetts – Vocals

www.facebook.com/UnderTheChurch

---
INGRIMM - Neues Album "Henkt ihn!" am 7. Februar 2014
Das Warten hat nun ein Ende. Der langersehnte vierte Silberling der deutschen Mittelalter-Metaller INGRIMM wird am 07.02.2014 über Trollzorn Records erscheinen. Die sechs Regensburger wollen es erneut wissen und haben sich eingeschworen, auf "Henkt ihn!" ihren Sitl treu zu bleiben. Donnernde Drums, grollender Bass und kompromisslos harte Gitarrenriffs bilden erneut das Fundament für harmonische Melodien, vorgetragen auf mittelalterlichen Instrumenten, wie Dudelsack und Drehleier.

Erstmals zum Einsatz kommen diesmal Geigenklänge, welche die Melodien noch vielschichtiger und abwechslungsreicher machen. Waren bereits die letzten Scheiben musikalisch sehr ausgereift, darf man auf alle Fälle gespannt sein, was die Jungs abliefern werden.

Hier die ersten bestätigten Liveshows:

10.01.2014 D-Landau/Isar, Haus 111
15.02.2014 D-Waldsassen, Pauli's Blue Oyster
14.03.2014 D-Gießen, Jokus
15.03.2014 D-Köln, MTC
22.03.2014 D-München, Spectaculum Mundi
04.04.2014 D-Bad Salzungen, KW70
05.04.2014 D-Gera, Sächsischer Bahnhof

---
AIRBAG - new album coming up

Airbag returns with a new album called 'The Greatest Show on Earth', their third on Karisma Records. After the two highly acclaimed albums, 'Identity' (2009) and 'All Rights Removed' (2011), 'The Greatest Show on Earth' is of course a much-anticipated album. Airbag are continuing their journey through atmospheric soundscapes and serious topics, creating cinematic pictures and bringing out emotions, pulling the listener into their world. They're still giving us the Airbag sound, and this time the album is a bit rougher and with some heavier parts. 'The Greatest Show on Earth' is a great step forward for Airbag, and ads new elements to the delightful Airbag universe.

Bjørn Riis (guitars), Asle Tostrup (vocals), Henrik Fossum (drums), Jørgen Grüner-Hagen (keyboards) and Anders Fossum Hovdan (bass), together with engineer and co-producer Vegard Sleipnes, have with 'The Greatest Show on Earth' managed to raise the music of Airbag to the next level and even brought more characteristics to their sound. It has taken about 18 months to finish this record, but quality and musical craftsmanship are the essence in this production. Airbag is back and are absolutely a force to be reckoned with within the international music scene…

'The Greatest Show on Earth' is yet a modern masterpiece for fans of late Pink Floyd, Blackfield, Talk Talk, A-Ha, Porcupine Tree and Anathema.

Album teaser: www.youtube.com/watch?v=21aX1UuuZK0

---
SMOTHERED - Debut album "The Inevitable End"
Hailing from Sweden, SMOTHERED spews forth old school Death Metal blended with Thrash and Black Metal. It started back in early 2010 as a one man project but grew into a full band after great response from a few preview songs uploaded to Myspace. With lyrical themes spanning from the H.P Lovecraft Cthulhu mythos to serial killers and nuclear war, Smothered is ready to take over the world with their unique sound and killer riffs. Their debut album "The Inevitable End" will be released on December 6th 2013 through Soulseller Records; a preview trailer is available at this location: www.facebook.com/SmotheredSWE?v=app_178091127385. Catchy Death Metal without any bullshit!

Tracklist:

1. The Ritual
2. Dead But Dreaming
3. Sovereign
4. Re-Animated
5. No One Left To Kill
6. The Crawling Chaos
7. Phlegethon
8. Madness Take Me
9. Green River Anthem
10. The Inevitable End

---
LYFTHRASYR - Song premiere from new album "The Engineered Flesh"

German postmodern black metal band LYFTHRASYR will release their new album "The Engineered Flesh" on November 29th 2013 via ALIVE Vertrieb. It contains 8 new explosive tracks of postmodern, electronically infiltrated Black Metal and is the first studio album with precision machine Nefastus (ex-Belphegor) on drums. The new song "Evolution" is available on youtube as Lyric Video: youtu.be/OX63kYiWrMQ

www.facebook.com/lyfthrasyr / www.lyfthrasyr.com

---
PULVERISED RECORDS - New signing: VANHELGD
From the mortified gallows of Mjölby, Sweden, comes writhing its way and marking their return for (un)fresh material after a two-year absence are Swedish Death Metal fiends VANHELGD!

Relentless, uncompromising and with an obscure darkness vibe, VANHELGD came on to the scene with their debut full-length record "Cult Of Lazarus" but year 2011 saw the band unleash probably their strongest material to date with "Church Of Death". Forward to present time, VANHELGD strikes back with a vengeance in 2014; promising the upcoming record to be a DeathDoom supreme beast.

VANHELGD have recently completed writing and are scheduled to enter the studio in November 2013. The band recorded a short video clip of themselves rehearsing a new track off the new album, and can be seen at this location.

"VANHELGD are very pleased to sign a deal with Pulverised for our next, yet untitled, album. The journey continues along the eerie paths we explored on "Church Of Death" (NWN 2011) but the songs seem somewhat darker this time." states VANHELGD frontman / six-stringer Mattias Frisk. "The writing process has been much more focused to our rehearsals this time with everyone involved, trying to make the absolutely best out of every song and not letting anything pass unnoticed. A lot of ideas have been thrown away, leaving us with eight strong tracks drenched in death, destruction and pure malevolence. The recording will start in November 2013 and will be the first with our new bass player Jonas Albrektsson."

Pulverised Records label manager Roy Yeo also commented on the new signing: "We took notice on VANHELGD when they released "Church Of Death" and back then, there was already something about VANHELGD that we enjoyed. Perhaps it was a little of the sorrow vibe ala early At The Gates / Paradise Lost that was hidden beneath all that filthy Death Metal that was on "Church Of Death", so we immediately agreed on releasing their upcoming album when the band approached us. We believe that for a band such as VENHELGD, their material can only get stronger with each release and further solidify the signature sound that they already possessed."

VENHELGD is:
Mattias Frisk - Vocals / Guitars
Jimmy Johansson - Vocals / Guitars
Jonas Albrektsson - Bass
Björn Andersson – Drums

www.facebook.com/vanhelgd

---
THE GROTESQUERY: First infos on their upcoming 3rd album
The fantastic collaboration of US growl god Kam Lee and Swedish Death Metal maestro Rogga Johansson will lead into another awesome album. THE GROTESQUERY are right now working intensely on their third effort and the first infos should no longer be a secret.

Lyrical mastermind Kam Lee states:

"Well - I have only ideas at the moment. But from my side with the lyrics, it will be another storyline based on and going back to the first album…sort of a sequel to 'Tales Of The Coffin Born'. I haven't 100% set on the title yet, but the working title as of now is 'Bride Of The Coffin Born' (although that may change). The story will pick up 50 years after the events of the first album and will take place in the 1970's. It will involve a series of events where girls from the University have gone missing and also the house of Ward has been re-built and transformed into a girls dormitory. We will see the return of Matthew Ward, and learn even more sinister secrets behind the curse of the Ward Family. And we´ll expose the cult of conspirators that have been part of the University and have been behind the events from the start. It will also be the final act in this story line, and most likely the final time I do a full concept album. It will end the "Trilogy of Terror" that started with the first album!"

And Rogga adds: "So far a handful of riffs have been done, and many more are in the stage of being written and recorded. The overall feeling this time is that THE GROTESQUERY is stepping back to the harder songs on the first album, more old MASSACRE meat on the guitar and less melody and epicness. Feels like this album will be heavier than both previous ones, heavier and uglier, just as Death Metal should be. It´ll be the perfect tapestry for Kam Lee´s classical growls to once again explode unto the scene."

Facebook