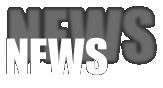 KÖRGULL THE EXTERMINATOR strikes back

Here's a track from the forthcoming full-length by KÖRGULL THE EXTERMINATOR: youtu.be/E4xgg780-1Y.

The band's fourth album is entitled "Reborn From The Ashes" and will be released through Ván Records on November 27th.

www.facebook.com/KORGULLTHEEXTERMINATORAXETHRASH

---
INSTIGATOR – New EP in December / New song available for streaming

Humans, lock up your females! Phase one has begun, INSTIGATOR's new track is online!

Inspired by Norman J. Warren's masterpiece from 1981, "Inseminoid" will get your women pregnant and enslave mankind.

soundcloud.com/cruzdelsurmusic/instigator-inseminoid/s-s4AI9

INSTIGATOR's "Bad Future" 7'' EP will be released via Gates Of Hell Records (sublabel of Cruz Del Sur Music) on December 11th, 2015. 4 Tracks, 15 Minutes of Metal. Pre-Orders: November 20th. Immediate shipping - strictly on BLACK vinyl.

www.gatesofhellrecords.com

---
DOWN AMONG THE DEAD MEN - New pre-listening track online

Check out the killing title track "EXTERMINATE! ANNIHILATE! DESTROY!" of DOWN AMONG THE DEAD MEN´s second album that will be released on Friday, November 6th through Cyclone Empire: soundcloud.com/cycloneempire/down-among-the-dead-men-exterminate-annihilate-destroy

DOWN AMONG THE DEAD MEN is a D-beat/crust-laden Death/Extreme outfit of grandmaster Dave Ingram (ex BENEDICTION, BOLT THROWER, DOWNLORD) and axemaster Rogga Johansson (PAGANIZER, THE GROTESQUERY, RIBSPREADER, REVOLTING,…).

More pre-listening: cycloneempire.bandcamp.com/album/exterminate-annihilate-destroy

---
BOMBS OF HADES - New album in January 2016

The swedish crust death metallers BOMBS OF HADES return with a new album in early 2016!

"Death Mask Replica" will be released in January 2016 via War Anthem Records on CD and Gatefold-Vinyl. On their 4th record the band is still paying tribute to their heroes DISCHARGE, ANTI CIMEX, AUTOPSY, NIHILIST/ENTOMBED, CARNAGE or SLAYER and still dares to be progressive. Be prepared!

www.bombsofhades.com

---
EREB ALTOR: Hailing mighty BATHORY with an upcoming Tribute-release

Swedish EREB ALTOR have just returned from their successful tour with CRUACHAN and every visitor on this tour (or also already on the tours and festivals before) had the pleasure to witness the Gävle vikings playing a fantastic coversong of BATHORY´s milestone "Twilight Of The Gods".

Every fan knowing about EREB ALTOR´s career is aware that they are by far not a BATHORY tribute or cover band, but Quorthon and his legendary band is one of the main influences and with tons of heart and soul EREB ALTOR transport this heritage to the present age!

Now EREB ALTOR choose to record 7 BATHORY classics for a special vinyl only release entitled "Blot - Ilt - Taut" (which is old Swedish and means nothing less than "Blood - Fire - Death"!!!), where they praise with reverence and much respect the mighty works of Tomas "Ace" Börje Forsberg who sadly passed away in 2004 much too early.

Here´s what Mats of EREB ALTOR wants to let you know about this special release: "During the years of Ereb Altor I have often been confronted with these words: 'You should record some Bathory hymns!' And recently this has happened more frequently, perhaps due to the fact that we at some rare occasions have done a Bathory song or two live. This has been haunting my mind. If we would do this, how should we do this? There is only one answer to that question: WE WILL DO IT FROM THE HEART!!! And for us it was also important to put our Ereb Altor touch on these magnificent works of Quorthon. The classic albums that I grew up with are closer to my heart than the post "Twilight of the Gods" albums. So we decided to do only songs from the classic albums. So many great songs to choose from! Let's make a full album while we're at it. So it shall be done! Our next release "BLOT - ILT - TAUT" will contain seven Bathory hymns interpretated by Ereb Altor."

"BLOT - ILT - TAUT" will be released via CYCLONE EMPIRE on vinyl (& digital) on the 26th of February 2016 and you can expect:

1 Song from the first release "Scandinavian Metal Attack"
1 Song from "Under the sign of the Black Mark"
2 Songs from "Blood Fire Death"
2 Songs from "Hammerheart"
1 Song from "Twilight of the Gods"

Teaser:youtu.be/8EF5ocMVm0Q

---
DARKEST ERA - New EP announcement

CRUZ DEL SUR MUSIC & DARKEST ERA are pleased to announce the co-release of "Gods and Origins"

"Gods and Origins" is the title of DARKEST ERA's newest release, a 7'' EP , featuring two unreleased tracks ("An Dagda" / "Elohim"). The EP will be released on November 20th, in a limited edition (150) swamp green and regular black vinyl. Pre-orders will be available from October 31st by the label's and band's websites.

Recorded between DARKEST ERA's recording session of the last studio album "Severance" and spring 2015, "Gods and Origins" is a resume of a decade of the band's existence. Yes, over 10 years have passed since guitarists Ade Mulgrew and Sarah Weighell, two school-mates with a passion for Metal started writing music together; dusty roads have been walked, cold times have been faced, but the band of their dreams still stands tall and fiery! Of the two songs, "An Dagda" matches the classic DARKEST ERA sound with its epic tones and galloping progression, while B side "Elohim" reflects band's more introspective, folkloric moments as already shown on "Poem to the Gael".

www.cruzdelsurmusic.com / www.facebook.com/darkestera

---
TOMBSTONES - New alvum announcement + New video available

Norwegian doomheads TOMBSTONES return with their 4th full-length album - their heaviest work so far without any doubt!

"Vargariis", the successor of "Red Skies and Dead Eyes" (2013) will be released on December 4th 2015 via Soulseller Records on CD, vinyl and digitally.

Check out the mighty album opener "Barren Fields" at this location: youtu.be/TWxWdw1eLMo

TOMBSTONES has taken up on their Norse heritage, evolving from their previous stoner-influenced sound, now descending into the dark side of the gloom. "Vargariis" finds the band leaning towards the bleak and desperate, assaulting the listener with their blackened, thunderous wall of fuzz and despair. Two years of intensive touring alongside bands such as Eyehategod, Church of Misery, Egypt and Witch Mountain have kept the band active, and the result unveils in the energy and live presence felt on "Vargariis".

www.facebook.com/tombstonesoslo

---
WEH - New album in December

Winter is imminent and it's time to calm down with dark folk music from Norway!

The new WEH album "Ingenmannsland" will be released on December 4th 2015 via Soulseller Records on digipack CD and digitally. Sole member Erik E presents new wonderful acoustic tunes that will make you daydream and plunge into darkness!

"Ingenmannsland" shares the dark lyrical themes with earlier releases, but differs from them by a somewhat colder sound while aspects of war are flowing through the album.

www.facebook.com/Weh-139799112731469

---
ESCARNIUM - New signing of Testimony Records

Testimony Records from Hamburg, Germany proudly presents a new signing: Brazilian deathers ESCARNIUM!

The band's second full-length album will be released in Europe in the 1st quarter of 2016 on LP, MC and CD.

Be prepared for relentless Death Metal brutality!

ESCARNIUM's debut entitled "Excruciating Existence" (2012) received great feedback from fans and media worldwide and even led them to Europe for a successful tour in 2013. The band is looking forward to the cooperation with Testimony Records and comments: "We are very proud and glad to be part of the Testimony Records family. We will work hard to deliver a second album that will be much better than the last one. The funeral is about to begin and we are already in "decompostion process" for loads of new songs!"

www.facebook.com/escarniumdm

---
BODYFARM - New video available - "Storming Revolution"

Dutch old school death metallers BODYFARM have released the official video for "Storming Revolution", taken from their new album "Battle Breed" which will be released on November 6th 2015 via Cyclone Empire Records.

Check it out at this location: youtu.be/6colKmUDzyA

The video was made by Nick Rozenberg (Camera & editor) in cooperation with Rob Van't Slot (Camera). Footage was shot in the summer of 2015 at Dynamo Metal Fest in The Netherlands and the Carpathian Alliance Festival in Ukraine.