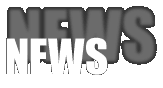 HITTEN - New Single / Video "Eyes Never Lie" - New Album via High Roller Records in November 2021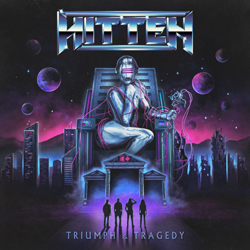 HITTEN, the classic Heavy Metal force from Southern Europe, have announced their new and fourth effort!

"Triumph & Tragedy" will be released via High Roller Records on 26th November 2021.

The new album showcases an evolution that takes the band to a closer sound to the US Hard and Heavy from the 80s with guitar riffs that could match the magic of guitar heroes such as George Lynch or Paul Gilbert. About the vocals, it is definitely hard to find a singer who hits the high octaves the way the singer Alexx Panza can do, clean and melodic with an outstanding quality that will delight the ears of fans of bands such as Firehouse, Crimson Glory, Queensrÿche or Riot. "Triumph & Tragedy" establishes HITTEN as one of the best Heavy Metal bands nowadays!

As a first appetizer they present the single "Eyes Never Lie", together with a video directed by 2112 Producciones, at these locations: https://youtu.be/r4gnkgpotwQ +++ https://open.spotify.com/album/5Emx3ikRikviAl1JtKIkyU

The band comments: "After what we all have experienced in 2020 it feels great and gratifying to finally be able to show you 'Eyes Never Lie', the first single of our upcoming new album 'Triumph & Tragedy'. We have been working all the last year on every detail of this record. It represents a whole new step into the band sound and we really can not feel more proud of the final result. For the mix process we have joined forces again with Javier Félez from Moontower Studios who did an outstanding mix job followed by the great mastering job of Patrick W Engel (Temple of Disharmony). 'Eyes Never Lie' sums up pretty well what you will find in the whole record: big drum sound, heartbeat bass lines, great guitar riffs and solos by the 'Terror Twins', all spiced up with stunning vocal melodies."

The cover artwork was created by Marc Schoenbach (Sadistart Designs) and the back cover and booklet graphics have been made by Dani Meseguer (Bloodyart Designs).

Tracklist:
Built To Rock
Eyes Never Lie
Meant To Be Mean
Hard Intentions (Secret Dancer)
Ride Out The Storm
Core Of The Flame
Under Your Spell
Light Beyond The Darkness
Something To Hide
Triumph & Tragedy

www.facebook.com/HITTENOFFICIAL +++ www.hrrecords.de

---
TENTATION - Debut Full-Length "Le Berceau Des Dieux" via Gates Of Hell Records - Details & Trackstream revealed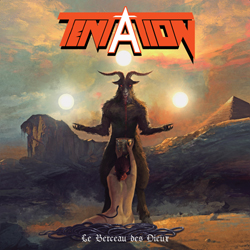 Nearly a decade in the making, France's TENTATION emerge with their first full-length album, "Le Berceau Des Dieux", a throwback to the glory days of 1980s metal - with vocals sung entirely in French!

The album will be released on September 24th 2021 via Gates Of Hell Records on CD, LP (strictly black vinyl), tape and in digital formats.

The first single, "Le Couvent", can be checked out here: https://youtu.be/EpFNvedSBCQ

Instruments for "Le Berceau Des Dieux" were tracked this past February and March at Record It Studios in Perpignan, France, with additional refinements taking place at the band's own studio, L'art ou Cochon. The album was mixed and mastered at Moontower Studio in Barcelona, Spain by Javi Félez Rodriguez.

Translated as "The Cradle of the Gods", "Le Berceau Des Dieux" delves deep into TENTATION's interest in mythology and ancestral legends. Throughout the album's running order, TENTATION balances Maiden-like gallops with high-wire guitar solos, pairing them with the fluid delivery of Rôhée. It is a combination like any other in the classic metal scene at the moment - sent to metalheads directly from the heart of the Occitanie region of France!

Guest Vocals on "Heavy Metal": Patrice Le Calvez (Titan), Iron Jérémy (Iron Slaught) and Jey Deflagratör (Hexecutor). Cover artwork by Carlos Palma Cruchaga.

Tracklist:
1. L'Exode
2. Le Couvent
3. La Chute Des Titans
4. Interlude
5. Le Taureau D'Airain
6. Conquérants
7. Baldr
8. Blanche
9. L'Enfant De Gosthal
10. Heavy Metal

www.facebook.com/tentationfrance +++ www.gatesofhellrecords.com

---
OBSCURITY - New Lyric Video - "Glod En Isa"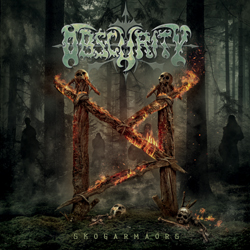 Germany's OBSCURITY have premiered a first song from their upcoming new album "Skogarmaors"!

Check out the lyric video for "Glod En Isa" at this location: https://youtu.be/4QJXoyUZdT8

"Skogarmaors", the band's ninth full-length, will be released on 27th August 2021 via Trollzorn on CD, LP, as a boxset and in digital versions.

The album was recorded and produced at 4CN-Studios with Tim Schuldt and is decorated with a cover artwork by Jan Yrlund / Darkgrove.net (Korpiklaani, Manowar, Tyr, etc.).

Featuring two new members in their ranks, namely guitarist Askar and drummer Isarn, OBSCURITY still stand strong as a bastion in continuity and passion and deliver their own blend of Death-, Viking- and Black Metal. The lyrics are diverse and reach from Nordic mythology to contemporary social subjects.

Tracklist:
1. Wodanaz Kriger
2. Niedertracht
3. Ethnogenese
4. Konstantinopel
5. Geist von Neuenberge
6. Skogarmaors
7. Glod En Isa
8. Blot
9. Legion
10. Bergische Löwen Pt.2
11. Dies Ater
12. Schwertmission
13. Valkyria (Bonus Track)

www.facebook.com/obscuritybergischland +++ http://www.trollzorn.de

---
IN THE WOODS… - Worldwide Deal with Soulseller Records - New Album announced for 2022

Norwegian based group IN THE WOODS… have signed a worldwide deal with Soulseller Records for the follow-up to their last album, 2018's acclaimed 'Cease the Day'.

The band's 1994 debut "Heart Of The Ages" is a classic of the Norwegian Black Metal scene, and saw the band go on to explore more progressive terrain by the end of the 90s, resulting in the release of "Omnio" and "Strange in Stereo". They split in 2000, and were reformed in 2015 by Anders Kobro, Christian and Christopher Botteri and joined by James Fogarty. X:Botteri and C.M. Botteri left the band in 2016.

British vocalist and instrumentalist James Fogarty says on behalf of the band: "We have been working for a year now on our as-yet-untitled 6th studio album, and are happy to say that we have found a home for it in Soulseller Records. We aim to bring you more news soon, and look forward to sharing this new music with you in early 2022 and get back to playing some shows after this uncertain period."

Furthermore, Soulseller Records have announced a re-issue of "Heart Of The Ages" which drops on July 2nd 2021 on CD digipack, vinyl double LP & cassette. Re-releases of "Omnio" and "Strange in Stereo" will follow in the near future.

IN THE WOODS… anno 2021:
Anders Kobro - Drums
James Fogarty - Vocals, Guitars, Bass and Keys
Kare André Sletteberg - Guitars
Bernt Sørensen - Guitars
Nils Olav Drivdal - Bass

www.facebook.com/inthewoodsomnio +++ www.soulsellerrecords.com

---
DARK QUARTERER - New Video Clip - "Last Song" sung in Italian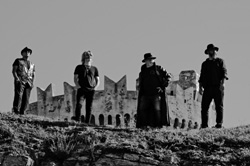 Long-running Italian metallers DARK QUARTERER have released a video for the Italian-sung version of "Last Song", a cut from their 2002 studio album "Violence".

https://youtu.be/fb0w86IkOdI

"After 'Darkness', which is on 'War Tears', we thought it would be a good idea to repeat the experience with another song in our native language", says DARK QUARTERER vocalist Gianni Nepi. "The very first version of the song was in Italian; I wrote it for a student who eventually became one of the best sound engineers in Italy, Cristiano Grassini. The lyrics, arrangement and atmosphere of the song make it special to us."

DARK QUARTERER released "Pompei" in 2020, marking their first album with Cruz Del Sur Music. The LP was recorded in January and February 2020 at the band's own W.R.S. Studios in Piombino, Italy. Vocals and keyboards were tracked in May 2020 by sound engineer Andrea Ramacciotti, with mastering handled by Alex Marton of Firstinlinestudio in Follonica.

https://www.facebook.com/DarkQuarterer +++ www.cruzdelsurmusic.com

---
NETHERBIRD - New Lyric Video - "Void Dancer"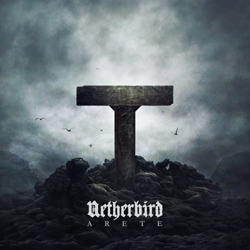 Swedish Black/Death elite NETHERBIRD have premiered a new song entitled "Void Dancer"!

Check it out here: https://youtu.be/h49z8uN_jA8

The track is the second to be revealed from their highly anticipated sixth album "Arete", which will be released on 30th July 2021 via Eisenwald.

On "Arete", NETHERBIRD present melodic black/death metal that has become their hallmark. It is deeply rooted in the Scandinavian underground legacy, yet delivered with a strong sense of feel and urgency, allowing these tracks to exude the confidence and songwriting prowess of a band at the peak of their craft. The album itself is the third installment of the trilogy that started on "The Grander Voyage" and continued on "Into the Vast Uncharted". The journey has come to its completion with this album, where the very concept of Arete – the classic ideal of excellence – is scrutinized from various angles in these songs.

The cover artwork for "Arete" was created by French artist Nihil.

Tracklist:
1. Âme Damnée
2. Towers Of The Night
3. Void Dancer
4. Infernal Vistas
5. Carnal Pentiment
6. Mystes
7. The Silence Of Provenance
8. Atrium Of The Storm

https://www.facebook.com/netherbird +++ www.eisenton.de

---
ONWARD - Deal with Cruz Del Sur Music - New Album announcement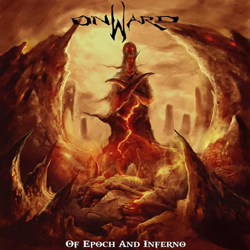 Cruz Del Sur Music is proud to announce the signing of cult US Power Metallers ONWARD!

A new studio album, entitled "Of Epoch and Inferno", will be released sometime in 2022.

Formed in 2000 by guitar hero Toby Knapp, ONWARD broke onto the international metal stage with 2001's "Evermoving" and 2002's "Reawaken", both of which were released via Century Media Records. The albums showcased Knapp's superlative guitar skills that blended neoclassical and melodic sensibility, as well as original vocalist Michael Grant's smooth delivery.

Grant sadly passed away in 2012, leaving Knapp to issue his final recordings on 2014's "New Fathoms Dawn". The band went dormant after its release. But, after several false starts in reviving ONWARD, Knapp says the 2020 death of bassist Chris Payette spurred him to start new writing music as a coping mechanism. Now joined by new vocalist Robert Van War and drummer Bart Barkac, Knapp feels as though he has a batch of songs that pay appropriate tribute to Grant and Payette while staying true to ONWARD's sound.

"The consensus among most fans seems to be that if I create quality traditional heavy metal under the ONWARD banner, it's still a legitimate ONWARD," he says. "The new songs are in the vein of traditional heavy metal with doses of speed metal, thrash and neoclassical-inspired guitar work. Robert has an Udo [Dirkschneider, ex-ACCEPT] and Bobby "Blitz" [Ellsworth, OVERKILL] vibe to his vocals and I'm really excited about it. The music hasn't changed; I'm still using the same guitars and refusing to tune down! I hear a bit of early LOUDNESS and ANNIHILATOR going on…maybe even some nods toward METALLICA's 'Kill 'Em All'."

Van War came to Knapp's attention through social media. Knapp regularly posted the progress of his new compositions and expressed frustration in finding a suitable vocalist. Van War got in touch then offered to provide guest vocals on a new song, but Knapp went one further and offered him the ONWARD gig.

"I floated the idea to him of working under the ONWARD name and joining me for live shows," says Knapp. "Now things are coming together. ONWARD always flowed naturally. Doors are opening and it feels kinda like the early days. I just go with it. I am also in the process of selecting a setlist and live band situation. We have to get out there and play. ONWARD was more popular a few years after disbanding and I would really enjoy performing some of the early tunes for those that never saw us live. It's a new ONWARD, but the spirit is very much there and we will respect our lineage."

Knapp says he sought out Cruz Del Sur Music to do a vinyl pressing of the album. When the label heard some of Knapp's camera phone-recorded samples, the discussions went to the next level and a deal was struck.

"That's more of the way things happened in ONWARD back in the day," says Knapp. "Things just clicked. Even the original album cover artist, Ioannis, got in touch with me about the new album. The engineer/co-producer of 'Reawaken', Brett Hansen, contacted me, too! I just think 'Man, this is cool!' Everyone is coming together for the cause."

www.facebook.com/TOBYKNAPP13 +++ www.cruzdelsurmusic.com

---
KHOLD - Deal with Soulseller Records - New Album in 2022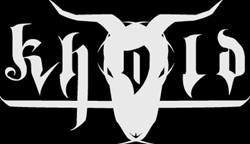 Soulseller Records proudly announces the signing of Norway's KHOLD!

Many years have passed…. but now it is smoldering again: KHOLD has been revived and heavy dark Norwegian Black Metal is under construction!

The band will enter the studio this November to record a new album, which is set for a 2022 release. It'll be their first record since 2014's "Til endes".

Frontman Gard promises: "We will supply only real Khold Black Metal!"

www.facebook.com/Khold.official +++ www.soulsellerrecords.com

---
ÆNIGMATUM - New Album "Deconsecrate" via 20 Buck Spin - Details and Trackstream available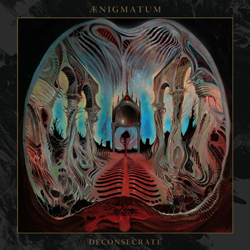 20 Buck Spin proudly announces the sophomore full-length of Portland's ÆNIGMATUM!

"Deconsecrate", featuring a surreal artwork by Ivory Crux (Voidceremony), will be released on 13th August 2021 on CD, LP, MC and in digital versions.

The eight songs on "Deconsecrate" constitute a labyrinthian structure of twisting nuanced complexity and intricate explosive chaos. Blood-freezing and incandescently beautiful at once, ÆNIGMATUM temper their withering elaborate intensity with astonishingly elegant melodic passages carved into the mind like towering marble hallucinations.

"Forged From Bedlam", the album's opening track, can be checked out here: https://youtu.be/C1bbNID9NQg

Uniquely technical melodic Black/Death Metal!

Tracklist:
1. Forged From Bedlam
2. Undaunted Hereafter
3. Disenthralled
4. Fracturing Proclivity
5. Floods Within A Splintered Cortex
6. Larker, Sanguine Phantom
7. Despot Of Amorphic Dominions
8. Animus Reflection

https://listen.20buckspin.com/album/deconsecrate +++ www.20buckspin.com

---
SVARTELDER - Deal with Soulseller Records - New Album in 2022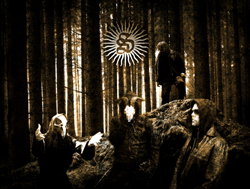 Soulseller Records proudly announces the signing of Norwegian Black Metallers SVARTELDER!

The band is currently working on their new, yet untitled, studio album which is scheduled for a release in the first part of 2022. Expect an unusual piece of black arts!

They state: "It is with great pride that we ink a deal with Soulseller Records. It is rare to share the same vision with someone when the tides of our own artistic creativety is so unchained as it is. With Soulseller we feel that our world can expand in its natural form, and that our next album can shape itself without restrictions."

After an initial flurry of activity in 2005, SVARTELDER largely remained dormant until founder and frontman Doedsadmiral decided to reactivate the project with an infusion of new blood in the shape of vastly experienced musicians, who contributed their own individual styles to the band's old-school roots in order to broaden the whole sound and to take it into new directions. Interestingly, the musicians themselves chose to use different names for their work in SVARTELDER, something that allowed them to explore new avenues without any pre-conceptions and expectations from fans that may arise because of their previous bodies of work. Aside from Doedsadmiral on vocals, the rest of the line-up comprises Tjalve on bass and guitars and Spektre on drums. In 2014 the band released their first demo called "Askebundet". After this demo they where signed by Dusktone Productions and released the "Askebundet" EP in 2015, the debut album "Pyres" in 2016, and the follow-up, entitled "Pits", in 2018.

www.facebook.com/SvartelderOfficial +++ www.soulsellerrecords.com