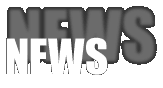 ELLENDE - New album "Ellenbogengesellschaft" via AOP Records - Video Clip available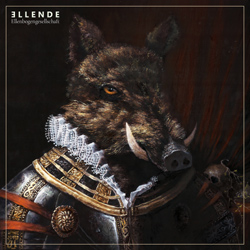 Austrian Black Metal formation ELLENDE around mastermind L.G. have announced their seventh record and fourth full-length album. "Ellenbogengesellschaft" will be released via AOP Records on September 30th 2022.

After 10 years of existence as an international established live band and studio project their unique approach to atmospheric black metal will be forged into another milestone and released through AOP Records Germany in September 2022 on various sound carrier formats.

A video clip for the first single, "Abschied", can be checked out here: https://youtu.be/oPkPqRyc6zs

Personal statement of L.G.: "I am very excited and proud that a new full-length album will be released after many years of work. Together with Markus Stock and Klangschmiede Studio E we were able to create one of our most sophisticated records until now, incorporating some fresh elements as well as staying true to what Ellende is and was always striving for. Thanks to all involved and supporting, and of course, enjoy the ride." L.G., 2022.

Tracklist:
1. Ich bin
2. Unsterblich
3. Ruhelos
4. Hand aufs Herz
5. Someday
6. Freier Fall
7. Abschied
8. Verletzlich

https://shop.aoprecords.de +++ www.ellende.at

---
ACEPHALIX - New Album 'Theothanatology' via 20 Buck Spin - Details & Trackstream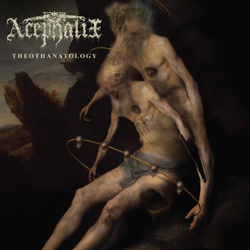 San Francisco, California based Death Metallers ACEPHALIX have announced their new full-length album!

"Theothanatology", recorded, mixed and mastered by Greg Wilkinson at Earhammer Studios, will be released on September 30th 2022 via 20 Buck Spin on LP, CD, Tape and in digital versions.

A primal spewing forth of vicious Death Metal malignity and bombraid hardcore dispersions!

From the opening title track to closer "Atheonomist" ACEPHALIX is razor-focused on its greatest strengths, commanding the unambiguous sonic pulverizing of a bulldozer over the decimated skull pile of a once thriving civilization. Simultaneously more musically complex and savagely barbaric, "Theothanatology" heralds a collapse already in motion.

A first track, entitled "Abyssal", can be checked out here: https://youtu.be/c0McVbiTW-s +++ https://20buckspin.bandcamp.com/album/theothanatology

Cover Art: "Girolamus Trasfiguratio" by Ettore Aldo Del Vigo

Tracklist:
1. Theothanatologist
2. Godheads
3. Abyssal
4. Portmortem Punishment
5. Innards of Divinity
6. Pristine Scum
7. Defecated Spirit
8. Atheonomist

www.20buckspin.com +++ www.facebook.com/ACEPHALIX79

---
PHANTOM SPELL - Debut Album + Pre-order Announcement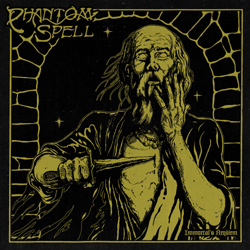 PHANTOM SPELL, the new fantastical Prog Rock adventure headed by Seven Sisters frontman, Kyle McNeill, reveals artwork, tracklisting, and pre-order details for its debut album, "Immortal's Requiem".

In what is described as a "spellbinding sonic journey… in which fractured thoughts of a deteriorating clairvoyant are given form as cascading guitar harmonies and weaving mellotronic passages". It is sure to capture the imagination of Uriah Heep and Kansas fans, alike. Reigniting nostalgic feelings of adventure via stacked vocal harmonies and growling Hammond Organ passages.

Head on over to the project's Bandcamp page where you can listen to the first single, "Seven Sided Mirror" and pre-order the album on CD, cassette tape, and digital download: https://phantomspell.bandcamp.com/album/immortals-requiem

Tracklist:
1. Immortal's Requiem
2. Dawn of Mind
3. Seven Sided Mirror
4. Up the Tower
5. Black Spire Curse
6. Blood Becomes Sand
7. Moonchild (Rory Gallagher)*
8. Keep on Running (Alternate Version)*

*Bonus tracks on all purchased versions of the album.

"Immortal's Requiem" releases worldwide on 19th August 2022 via Wizard Tower Records. Artwork by Seventhbell Artwork.

www.facebook.com/phantomspellmusic

---
AUTOPHAGY - Debut Album 'Bacteriophage' via Pulverised Records - Details & Trackstream revealed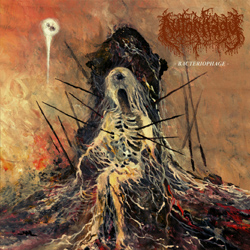 Portland's AUTOPHAGY have announced their debut full-length "Bacteriophage", a series of ear-assault sonics drowned in befouled Death Metal bliss!

The album will be released on September 30th 2022 via Pulverised Records.

With engineering and mixing duties shared between Charlie Koryn (Funebrarum, Ascended Dead, ex-Skeletal Remains, etc) and acclaimed producer/engineer Billy Anderson (Sleep, Neurosis, Eyehategod, Pallbearer, Bell Witch, etc), "Bacteriophage" exudes a primordial yet colossal vibe spanning across nine tracks on the record. It was mastered by Dave Otero at Flatline Audio (Cephalic Carnage, Khemmis, Cattle Decapitation, etc) and features an artwork by Marcio Blasphemator (Hellripper, Diabolical Force, Whipstriker, etc).

Check out the track "Sacrificial Spawn" at these locations: https://youtu.be/2f1yEeu8b_Y +++ https://pulverised.bandcamp.com/album/bacteriophage

Tracklist:
1. Infernal Miasma
2. Abhorrent Abomination
3. Sacrificial Spawn
4. Beneath The Moss, Between The Roots
5. Bacteriophage
6. Eviscerated Remains
7. Return To Charnal Hall
8. Becoming
9. Dawn Of The Endless Plague

www.pulverised.net

---
SPELLBOOK - New Album 'Deadly Charms' in September via Cruz Del Sur Music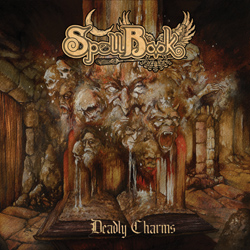 York, Pennsylvania vintage proto-metal purveyors SPELLBOOK will release their sophomore full-length, "Deadly Charms", on September 23rd 2022 via Cruz Del Sur Music.

The follow-up to 2020's "Magick & Mischief" was recorded in February at Developing Nations in Baltimore, Maryland, with producer/engineer Kevin Bernsten. The album also marks the SPELLBOOK recording debut of their two new guitarists, Les Yarde and Patrick "Patty" Benton.

"The material has new life injected into it while still maintaining the adventurous '70s hard rock sound we strive for," says drummer Nick Zinn. "It certainly helped Les and Patty love 'Magick & Mischief' and its no-rules approach. Yet, at the same time, 'Deadly Charms' does seem a bit more focused. We love how the overall vibe has a more anthemic feel."

According to Zinn, the lyrical themes on "Deadly Charms" lean much heavier on horror and reality than the fantasy and fiction approach found in "Magick & Mischief". The David Thiérrée (BEHEMOTH, MORTIIS, IHSAHN)-created artwork capably showcases these topics.

"The cover depicts an open spell book spewing forth witches, devils and other ghastly things," notes Zinn. "These are all subject matters within 'Deadly Charms' songs. We've been fortunate to work with so many great artists over the years on different albums dating back to our WITCH HAZEL days and enjoy the excitement of a new artist on each project we do."

"Magick & Mischief" was released in the thick of the global pandemic. While it put a premature end to the band's touring plans, it immediately cultivated a feverish critical following. Teeth Of The Divine called it "one of the best and most original heavy metal albums that seems like it was recorded in the '70s and just received an updated remastering." At the same time, Toilet Ov Hell noted, "This record is stuffed to bursting with hooky, moody riffs, stuffed like a filing cabinet full of promising leads."

The run-up to the release of "Deadly Charms" will find SPELLBOOK busy with a myriad of projects — including some much-desired plans to hit the road.

"We are working on shooting videos for a few songs off the record," says Zinn. "Once the album is released, we really want to tour this time around. This new lineup has been gigging for a little while now and is eager to play these new songs anywhere and everywhere we can."

Tracklist:
1. 1928
2. Rehmeyer's Hollow
3. Goddess
4. Pandemonium
5. Her Spectral Armies
6. The Witch Of Riley Creek
7. Deadly Charms
8. Night Of The Doppelganger
9. Out For Blood

www.facebook.com/spellbookband +++ www.cruzdelsurmusic.com

---
TRÄUMEN VON AURORA - Two new albums via Trollzorn - Details & Lyric Video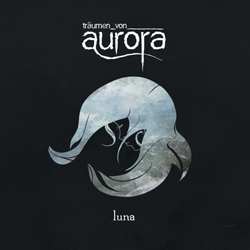 German Prog Black Metallers träumen von aurora return with two (!) new albums!

"luna" and "aurora" will be released on August 19th 2022 via Trollzorn, each separately as a digipack CD and in digital versions.

With "luna" and "aurora", träumen von aurora release their third and fourth album as complementary works. A few years have passed since the release of the predecessor "rekonvaleszenz". Founder and singer Patrick Wunsch has stayed, the rest of the line-up behind the new works is different. The guitars were recorded by KRATR guitarist Marek Peperkorn, who also did the mixing and mastering. Piano, strings and the new synth sounds come from Liquid Resistance keyboardist Matthias Schäfers. Alexander Häger - known as the guitarist of Beyond Martian Skies - plays the drums and also recorded the bass and additional vocal tracks.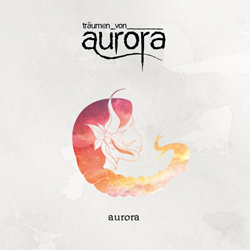 Stylistically, there is also a mixture of old and new elements on "luna" and "aurora". Furthermore, träumen von aurora shine in finding a balance between melodicism and heaviness by combining Black Metal and Post-Rock. Added to this are progressive elements such as unusual time signatures and rhythms, which were hinted at on "rekonvaleszenz" and have now been fully elaborated here to interrupt the melancholic Post-Black Metal foundation in the right places. The always varied vocals also show new facets to present the German and nature-loving lyrics effectively.

In a way, the two albums can be pictured as Yin and Yang: While "luna" plays in winter and tries to develop more hopeful lyrical and musical moods out of a melancholic atmosphere, spring announces itself on "aurora", but not without memories of frost and dreariness.

For a first impression check out the song "sturmgeweiht" from the "luna" album: https://youtu.be/ImmL-0Qi7d8

Tracklist "luna":
1. nicht alle dunkelheit der welt…
2. stille, mehr stille
3. luna I
4. etwas
5. luna II
6. sturmgeweiht

Tracklist "aurora":
1. aurora I
2. gram und verve
3. aurora II
4. epiphanie
5. essenz der wildnis
6. … kann eines lichtes flackern trüben

www.trollzorn.de +++ https://www.youtube.com/traeumenvonaurora

---
SERPENTS OATH - New Single / Video Clip 'Blood Moon' available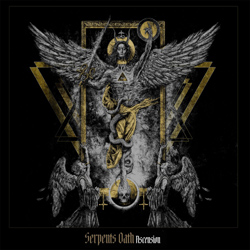 SERPENTS OATH have unleashed the third and final single for their upcoming new album!

A video clip for "Blood Moon" has been premiered at this location: https://www.youtube.com/watch?v=KueuCi7vFec ; the track is also available on all usual platforms now.

The sophomore full-length of the Belgian Black Metallers, entitled "Ascension", will be released on June 24th 2022 via Soulseller Records. It was produced at the renowned Stage One Studio with Andy Classen and features an artwork by Néstor Avalos. "Ascension" is the first result of the band's expanded line-up, as SERPENTS OATH have transfomed from a trio into a sworn in quintet since the release of their debut album "Nihil".

Witness the unleashing of the beast and prepare to be crushed by skull impaling riffs of hate!

Pre-orders: https://soulsellerrecords.bandcamp.com (World) +++ https://soulsellerrecords.aisamerch.com (Americas)

Tracklist:
01. Invocation Pestum
02. Summoning the Ancients
03. Thy Mighty Serpent
04. Invocation Perversum
05. Blasphemy
06. Bring down the Sun
07. Invocation Maledictum
08. Sworn to the Oath
09. Of Fang and Claw
10. Invocation Infectum
11. Death the Destroyer
12. Blood Moon

www.facebook.com/serpentsoath +++ www.soulsellerrecords.com

---
SKELATOR - New EP 'Blood Empire' and Vinyl Reissue of 'King Of Fear' via Gates Of Hell Records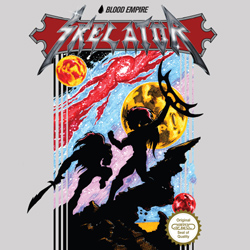 Seattle's SKELATOR will release a new EP, entitled "Blood Empire", and a vinyl reissue of their fourth studio album, "King Of Fear", on September 23rd 2022 via Gates Of Hell Records - a double-dose of epic speed metal!

The "Blood Empire" EP was recorded in September and October 2021 at the band's rehearsal studio and home studios. It was mixed by guitarist Robbie Houston, with mastering by Collin Jordan of The Boiler Room Mastering. The cover art was created by Max Nazaryan. Like so many of their contemporaries, SKELATOR's 2020 plans - including a tour in support of their 2019 "Cyber Metal" album - were thwarted by the pandemic. It prompted the band to hunker down and focus on new material while also dealing with a lineup change.

"We had the framework of a song called 'Vengeance' which later became 'The First Empire',' says guitarist Rob Steinway. "This song was our catalyst for the rest of the songs that appear on the EP. During the first bit of 2020, we parted ways with our bassist and had our friend Leona [Hayward] join. Most of 2020 and 2021 were spent working on songs remotely, exchanging files, and recording demos until restrictions in our area were eased and we were able to rehearse in person again and actually record. After completing the music for 'The First Empire', we began working on 'Good Day To Die' as our second song, which went through several revisions as well but was also the first songs that had completely written music and lyrics before we even played through the entire thing in person as a group. 'Deeds Of Honor' and 'Bloodwine' were written and finished at the same time."

Steinway describes "Blood Empire" as "less futuristic" sounding than "Cyber Metal"; drawing influence from the epic heavy metal and thrash influenced sounds of SKELATOR's early releases and also notes the production is less pristine. Vocalist Jason Conde-Houston notes that "Cyber Metal" was inspired by German power metal bands GAMMA RAY, GRAVE DIGGER and PRIMAL FEAR with sci-fi and '80s movies, whereas "Blood Empire" tackles new lyrical themes.

"The EP is straight-up inspired by Klingon lore from the entire 'Star Trek' franchise," he says. "It's a bit more primitive in nature, but still with some very technical skills involved. I'd say that the two epic journeys will impress more than we have in the past."

"King Of Fear" will be brought to life on vinyl - a long overdue happening considering the number of requests SKELATOR fielded from fans to have the album on this format. The album has also been purposely re-mastered for vinyl and will feature expanded cover art.

"'King of Fear' had only been released on CD and digital download — we desperately wanted to release it on vinyl, but we struggled to find anyone that was wanting to work with us on that," says Steinway. "At the time of its original release, we weren't officially on any label, just collaborating with Swords & Chains Records to get the CD distributed. Every show we played, people always ask if we had 'King Of Fear' on vinyl yet, along with requests from people to our social media pages. I think we all have personally said, 'Sometime soon; we really want to release it on vinyl' hundreds of times. We approached Gates Of Hell with the idea and they were receptive and helped us bring it to life. The art we had is great on CD, don't get me wrong, but having a larger version will really be a treat and the detail will stick out a lot more."

Outside of the release of "Blood Empire" and reissue of "King Of Fear", SKELATOR is also planning on making a return to the live stage.

"It's been two years and I think our fans deserve to hear some Heavy Metal Madness once again," says Conde-Houston. "We already have song ideas for the next release so there is no stopping this train. We will continue to deliver new material to the masses as long as there is oxygen in our lungs."

Pre-orders: https://tinyurl.com/2p84a5j9

"Blood Empire" - Tracklist:
1. Deeds Of Honor
2. Good Day To Die
3. The First Empire
4. Bloodwine

"King Of Fear" - Tracklist:
1. King Of Fear
2. Stronger Than Steel
3. Temple Of The Witch
4. Sword Of The Dawn
5. Raging Demon
6. Curse Of The Black Hand
7. Test The Metal
8. Honor Is Life
9. Necromancer
10. Master of the Universe (BONUS TRACK)

www.facebook.com/TrueSkelator +++ www.gatesofhellrecords.com

---
KHOLD - New Single 'Evig' available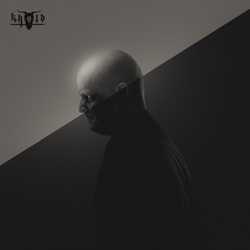 Norwegian Black Metallers KHOLD have released the third and final single for their upcoming new album!

The track "Evig" is streaming now at this location: https://youtu.be/KRWzfmaior0 ; also available on all usual platforms.

"Svartsyn" will be unleashed on June 24th 2022 via Soulseller Records on CD, LP and digitally. It was recorded and produced with Andy LaRocque at Sonic Train Studios and features an artwork by Terje Johnsen.

Also on their seventh full-length, KHOLD remain true to their original principle: "Svartsyn" has the groove, the drive, the heavy guitar riffs... the way you know it, the way you want it.

True to the soul of Norwegian Black Metal!

Pre-orders: https://soulsellerrecords.bandcamp.com (World) +++ https://soulsellerrecords.aisamerch.com (Americas)

Tracklist:
01. Apostel
02. Ødslet Blod
03. Evig
04. Skarpretter
05. Helligdom Av Døde
06. Manngard
07. Dystopi
08. I Demonens Bok
09. Villvandre
10. Bryt i Udåd Ut

www.facebook.com/Khold.official +++ www.soulsellerrecords.com

---
NORDJEVEL - New Single "Spores Of Gnosis"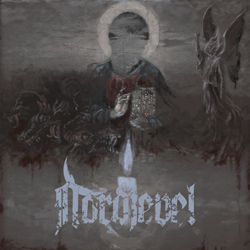 Out now via Indie Recordings: NORDJEVEL's new single "Spores Of Gnosis"!

https://orcd.co/sporesofgnosis +++ https://youtu.be/akKSW3DihX8

"Elusive and clandestine, raging and black. Like burning needles, piercing every soul and spirit-nerve" - NORDJEVEL

The sinister new track from NORDJEVEL truly captures the raw nature of true Norwegian black metal. "Spores of Gnosis" leads the listeners into an atmosphere surrounded by chaos and darkness.

NORDJEVEL entered the international black metal scene in 2015 and spread like a plague, capturing audiences at festivals such as Inferno, Kaltenbach Open Air, Wacken, Hellfest, Bloodstock, Maryland Deathfest and In Flammen Open Air. They were founded by Doedsadmiral, and consists of established musicians from bands such as Ragnarok, Myrkskog and Dark Funeral.

NORDJEVEL`s brutal and true take on black metal impressed. Their atmospheric and committed sound paired with high technical finesse, unique interplay and raw, unfiltered imagery, has the chills go wild on any black metal fan.

A new full-length album is now on the horizon in 2022.