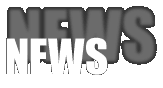 WOLVES DEN - New Album "Miserere" via Trollzorn - Details & Trackstream
Trollzorn Records proudly presents the new album of Munich/Germany based WOLVES DEN!

"Miserere" will be released on May 15th 2020 and spits forth 8 wrathful chunks of Black/Death Metal.

On their second full-length, WOLVES DEN take their style to a new level and tighten the thumbscrews with more dirt and aggression, delivering a bloody cocktail that remains true to the roots of the genre, also in 2020. The impressive artwork was created by Lisa Vinstervan.

Get ready for a hellish ride between melancholy and madness and check out the track "Häresie" at this location: https://youtu.be/3Ak49VatYdo

Tracklist:
1. Tides of Hate
2. Pfad ins Dunkel
3. Der Frost in mir
4. Nachtmahr
5. Häresie
6. Antaios
7. Melancholera
8. Nameless Grave

www.facebook.com/wolvesdenband +++ www.trollzorn.de

---
OLD CORPSE ROAD - New Album "On Ghastly Shores Lays the Wreckage of Our Lore" via Trollzorn - Details revealed
OLD CORPSE ROAD return with their new album to breathe new life into the dark and fecund myths and legends of England!

"On Ghastly Shores Lays the Wreckage of Our Lore", the band's third full-length, will be released on May 15th 2020 via Trollzorn Records. The artwork was painted by local artist Kate Van Suddese.

A first song, "Demons of the Farne", can be checked out at this locaton: https://youtu.be/YQm2IEwv8zM

OLD CORPSE ROAD have carved their name into the UK scene by producing classic, yet unique and original Black Metal based on the dark folklore of their home country. The Darlington based 5 piece formed in 2007 and take their name from a coffin road in the Lake District.

Tracklist:
1. Ghastly Shores Lays the Wreckage of Our Lore
2. Harbingers of Death (Voices in the Tempest)
3. Black Ship
4. Sea Fire
5. As Waves Devour Their Carcasses
6. Demons of the Farne
7. The Ghosts of the Ruinous Dunstanburgh Castle
8. WaterLore

www.oldcorpseroad.co.uk +++ www.trollzorn.de

---
BLACK CURSE - Debut Album "Endless Wound" out now
Due to recent events, the debut album release of BLACK CURSE has been brought forward!

"Endless Wound" is out now via Sepulchral Voice Records and available at High Roller Records online shop: Digi-CD + Vinyl

The entire album is streaming now at Metal Injection.

BLACK CURSE are a Denver-based black/death band featuring Spectral Voice's drummer E. Wendler on guitar and vocals, Primitive Man's bassist Jonathan Campos also on guitar, Khemmis' drummer Zach Coleman on drums plus Morris Kolontyrsky, guitarist of Blood Incantation and Spectral Voice, on bass.

Combining ripping, violent rhythms with razor sharp riffing and trancelike pulses, BLACK CURSE creates true malevolence. The band rips open (un)holy portals to times when Black and Death Metal shared the same principalities, the same aesthetics, and the same diabolical wrath. Produced with the heaviest sound possible "Endless Wound" crushes into the world like the spawn of primordial chaos. Herein BLACK CURSE crawl on the darkest lava fields of Doom, revel in the infernal storms of Death, and levitate in the utmost Black.

Tracklist:
1. Charnel Rift
2. Crowned in (Floral) Vice
3. Enraptured by Decay
4. Seared Eyes
5. Lifeless Sanctum
6. Endless Wound
7. Finality I Behold

www.sepulchralvoice.de

---
ASHTAR - New Album "Kaikuja" via Eisenwald
"Kaikuja", the highly anticipated second album of Switzerland's ASHTAR, will be released on May 15th 2020 via Eisenwald on CD, LP and cassette tape formats.

ASHTAR are a duo from Basel consisting of Nadine and Marko Lehtinen. Before they formed Ashtar in 2013, Nadine played in Shever while Marko played in Phased. In ASHTAR, Nadine writes all the lyrics and handles most of the vocals. In the studio, the duo play all the instruments themselves. In their live formation, ASHTAR are a quartet with two onstage guest guitarists.

Translated from Finnish as 'Echoes', "Kaikuja" is aptly titled, for its dense-yet-spacious soundwalls bear a rich 'n' reverberating strength. Trace elements of black metal and doom exist once again, but are further spliced with the DNA of drone, sludge, and even post-rock, making for a heady (and HEAVY) brew that's seemingly served up with ease by ASHTAR. And even more so than the debut, for a band that's "merely" a duo, these five epic-length songs emit an almost-impossible density, bewitchingly revealing new layers with each listen. And at nearly 40 minutes, the landscape ASHTAR paint here is far more vast than that compact runtime suggests.

The first track premiere to be found here: https://youtu.be/eR8DjLsMFqU

Cover art courtesy of Valkenstijn.

Tracklist:
1. Aeolus
2. Between Furious Clouds
3. Bloodstones
4. The Closing
5. (She is) Awakening

www.ashtar.ch / www.eisenton.de

---
REEK - Debut Album via Testimony Records - Details & Trackstream
Testimony Records proudly announces the debut album of Swedish Death'n'Rollers REEK!

"Death Is Something There Between" will be released on April 24th 2020.

This band is a creation by the scene's troublemakers Rogga Johansson (Paganizer) and Håkan Stuvemark (Wombbath). It all came together in the summer of 2019 after a few songs were written and Håkan tested to sing which led to make a dirty and heavy Death'n'Roll album in the vein and sound of Entombed's mid 90s records. The line-up was completed by Jon Skäre (Defiatory, Wachenfeldt) on drums and Mathias Back (Fimbultyr) on bass.

"Death Is Something There Between" was mixed by Håkan himself at Studio Nostalgica, mastered by Thomas Von Wachenfeldt (Wombbath, Wachenfeldt) at Bowstead Studios and features a cover artwork by SV Bell (Amorphis, Rotting Christ, Kataklysm, Impaled Nazarene).

The album's opening track "Condemned by the Hands of Pain" is available here: Youtube +++ Bandcamp

Tracklist:
1. Condemned by the Hands of Pain
2. Flesh Golem
3. Gold in your Throat
4. The Eaters
5. Horror Waltz
6. Foaming at the Mouth
7. Tyranny of the Blood
8. A Matter of Time
9. Black Hole Star
10. Fuel for the Pyres
11. Rain Down Salvation

www.facebook.com/REEK-Sweden-104611050916938 +++ www.facebook.com/testimonyrecords

---
KHÔRA - Deal with Soulseller Records - Debut Album "Timaeus" Announcement
Soulseller Records proudly announces the signing and debut full-length release of KHÔRA!

"Timaeus" will be unleashed on April 17th 2020 on CD, LP and digitally.

Started as a one-man project by mainman Oleg in 2012-2013, KHÔRA strives to manifest the limits of Extreme Metal and produce both ethereal and ferocious tunes. After the first demo in 2016, Kranos joined on vocals and Lars joined on bass, both helping shape the core line-up.

Featuring an amazing artwork by Sergey Shenderovsky and guest contributions by Vicotnik (DØDHEIMSGARD), Henri Sorvali (FINNTROLL), A. Simonen (AND OCEANS) and many others, "Timaeus" is a carefully-crafted album which consists of black metal to death metal to symphonic and progressive elements. It was recorded between 2017 and 2019 and follows the theme of the creation of the universe by three omnipotent entities, loosely based on Plato's dialogue of the same name.

A first song entitled "De Vetus Ad Novum" is streaming now at these locations: Youtube +++ Spotify +++Deezer

Tracklist:
1. Aether
2. Noceo
3. l'Annihilateur
4. Harvesting Stars
5. De Vetus Ad Novum
6. Roe Too Noo (Flow Of The Mind)
7. Sempiternal
8. Existence
9. The Purge
10. The Occultation Of Time
11. Void

www.facebook.com/KHORA.Official +++ www.soulsellerrecords.com

---

TEMPLE OF DREAD - New Music Video "Sentenced to Life"

Testimony Records proudly presents TEMPLE OF DREAD's first official music video for the song "Sentenced to Life", taken from the album "Blood Craving Mantras" which was released in August 2019.

https://youtu.be/X_7KJBWeS1c

The video was shot by Polish director Łukasz Jaszak Design & Photography, who has already made a name for himself in the scene with cooperations with bands like Decapitated, The Vision Bleak and Vomitory. The video perfectly captures the hopeless mood of the song as well as the protagonist's longing for death, but deviates from the pattern of common music videos. The band itself only appears in form of images and other allusions in the video sequences.

TEMPLE OF DREAD are currently working hard and intensively on songs for their second album "World Sacrifice", which is expected to be released in summer 2020 and will again be produced by drummer Jörg Uken in his Soundlodge Studios.

Full Album Stream & Order: Bandcamp +++ Youtube +++ Spotify

Tracklist:
1. 8.16 AM
2. Suffocate The Fire
3. Sentenced To Life
4. Question Of Honour
5. Now You Will Die
6. Straying The Battlefields
7. Gone But Still Here
8. Cottage In The Backyard

Line-up:
Markus Bünnemeyer - Guitar & Bass
Jens Finger - Vocals
Jörg Uken - Drums

www.facebook.com/TempleofDread / www.facebook.com/testimonyrecords

---
TURIA - Full Album Stream "Degen van Licht"
Dutch black metallers TURIA proudly present their highly anticipated third album, "Degen van Licht", in its entirety at Metal Injection. It will be released via Eisenwald (CD&LP) and Haeresis Noviomagi (MC) on February 28th 2020.

Cavernous reverbs evoke great depths and heights, while analog delays reminisce the phantasmal rays of the sun. The years of playing live across Europe since TURIA's last album "Dede Kondre" are revealed in an increased complexity of songwriting. Taking cues from mid-era Bathory to early Hawkwind, moving between ferocious sonic avalanches and churning dirges, "Degen van Licht" is sure to expand Turia's idiosyncratic style of black metal into new territories.

The album is once again produced, recorded, and mixed by TURIA themselves with assistance of longtime collaborator M. Koops. A greater clarity in the production is enhanced by the tasteful mastering courtesy of Greg Chandler at Priory Recording Studios.

Tracklist:
1. I
2. Merode
3. Met Sterven Beboet
4. Degen Van Licht
5. Storm
6. II
7. Ossifrage

www.eisenton.de +++ www.facebook.com/haeresisnoviomagi

---
WOMBBATH - New Single revealed - "From The Beggars Hand"
Swedish Deathers WOMBBATH have unleashed a second song from their upcoming fourth full-length "Choirs Of The Fallen".

"From The Beggars Hand" is available for streaming here: Youtube +++ Bandcamp +++ Spotify

"Choirs Of The Fallen" is the first album featuring the band's revamped line-up and was mixed by Tomas Skogsberg at the legendary Studio Sunlight. It will be released on March 6th 2020 via Soulseller Records on CD, limited vinyl versions and digitally. The cover artwork was created by Benny Moberg (Sufficiently Studios).

Refuel your chainsaws!

Tracklist:
1. Fallen
2. Crawling From The Pits
3. We Shall Remain
4. A Sweet Taste Of Death
5. From The Beggars Hand
6. Void
7. A Vulgar Declaration
8. Wings Of Horror
9. Choirs Of The Damned
10. In A Cloak Of Anger

www.facebook.com/Wombbath +++ www.soulsellerrecords.com

---
TULUS - New Trackstream "Hel"
Norwegian Black Metallers TULUS, consisting of members of Sarke and Khold, have published a second track from their upcoming new album "Old Old Death"!

"Hel" is streaming now at these locations: Youtube +++ Bandcamp +++ Spotify

The band's sixth full-length will be released on March 6th 2020 on CD, limited vinyl versions and digitally via Soulseller Records. It was recorded and mixed at H-10 Productions by Lars Erik Westby with the assistance of Per Kristian Schjønsby and mastered in Sonic Train Studios by Andy La Rocque.

Expect 10 dark, cold, groovy Black Metal tracks that will hit your nerves like the black plague. Eerie & unique!

Tracklist:
1. Hel
2. Jord
3. I havet hos Rån
4. Flukt
5. Folkefall
6. I hinmannens hånd
7. Grunn grav
8. Ild til mørkning
9. Villkjeft
10. In memoriam

https://www.facebook.com/TULUSband +++ www.soulsellerrecords.com
&nbsp