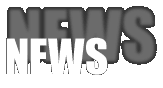 ÆNIGMATUM - New Album "Deconsecrate" via 20 Buck Spin - Details and Trackstream available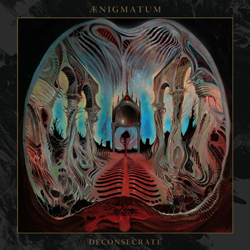 20 Buck Spin proudly announces the sophomore full-length of Portland's ÆNIGMATUM!

"Deconsecrate", featuring a surreal artwork by Ivory Crux (Voidceremony), will be released on 13th August 2021 on CD, LP, MC and in digital versions.

The eight songs on "Deconsecrate" constitute a labyrinthian structure of twisting nuanced complexity and intricate explosive chaos. Blood-freezing and incandescently beautiful at once, ÆNIGMATUM temper their withering elaborate intensity with astonishingly elegant melodic passages carved into the mind like towering marble hallucinations.

"Forged From Bedlam", the album's opening track, can be checked out here: https://youtu.be/C1bbNID9NQg

Uniquely technical melodic Black/Death Metal!

Tracklist:
1. Forged From Bedlam
2. Undaunted Hereafter
3. Disenthralled
4. Fracturing Proclivity
5. Floods Within A Splintered Cortex
6. Larker, Sanguine Phantom
7. Despot Of Amorphic Dominions
8. Animus Reflection

https://listen.20buckspin.com/album/deconsecrate +++ www.20buckspin.com

---
SVARTELDER - Deal with Soulseller Records - New Album in 2022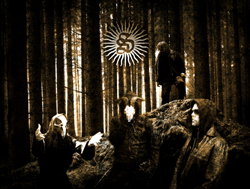 Soulseller Records proudly announces the signing of Norwegian Black Metallers SVARTELDER!

The band is currently working on their new, yet untitled, studio album which is scheduled for a release in the first part of 2022. Expect an unusual piece of black arts!

They state: "It is with great pride that we ink a deal with Soulseller Records. It is rare to share the same vision with someone when the tides of our own artistic creativety is so unchained as it is. With Soulseller we feel that our world can expand in its natural form, and that our next album can shape itself without restrictions."

After an initial flurry of activity in 2005, SVARTELDER largely remained dormant until founder and frontman Doedsadmiral decided to reactivate the project with an infusion of new blood in the shape of vastly experienced musicians, who contributed their own individual styles to the band's old-school roots in order to broaden the whole sound and to take it into new directions. Interestingly, the musicians themselves chose to use different names for their work in SVARTELDER, something that allowed them to explore new avenues without any pre-conceptions and expectations from fans that may arise because of their previous bodies of work. Aside from Doedsadmiral on vocals, the rest of the line-up comprises Tjalve on bass and guitars and Spektre on drums. In 2014 the band released their first demo called "Askebundet". After this demo they where signed by Dusktone Productions and released the "Askebundet" EP in 2015, the debut album "Pyres" in 2016, and the follow-up, entitled "Pits", in 2018.

www.facebook.com/SvartelderOfficial +++ www.soulsellerrecords.com

---
THE DAMNNATION - Signing with Soulseller Records & Debut Album Announcement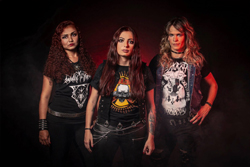 Soulseller Records proudly announces the signing of Brazilian Thrashers THE DAMNNATION!

Based in São Paulo, THE DAMNNATION is a trio consisting of Renata Petrelli (vocals, guitar), Aline Dutchi (bass, backing vocals), and Luana Diniz (drums, backing vocals). Earlier this year, they dropped a four-track EP entitled "Parasite", which conveys a raging fist of old school Heavy Metal meeting the skull of Thrash Metal. Imagine the love child of Judas Priest, Megadeth, and Power Trip if you will.

Now, THE DAMNNATION are preparing the release of their yet untitled debut full-length album, that will hit stores worldwide during the winter of 2021/22. Even heavier and more attractive!

On signing to Soulseller Records the band comments: "We are very happy with this support and for being part of this roster with incredible bands from the world scene! We will definitely have an amazing road together!"

www.facebook.com/theDamnnationofficial +++ www.soulsellerrecords.com

---
TEMPLE OF DREAD - New Album "Hades Unleashed" - Details & Trackstream revealed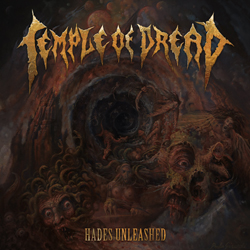 After the previous albums "Blood Craving Mantras" and "World Sacrifice", which were highly acclaimed by critics and fans, TEMPLE OF DREAD complete their opening triple with the new hateful chunk "Hades Unleashed"!

The album will be released with nine brand-new songs on July 23rd, 2021 via Testimony Records. It was recorded and produced once again by band drummer Jörg Uken in his Soundlodge-Studio in Rhauderfehn, Germany.

A first track entitled "Wrath of the Gods (Furor Divinus)" has been premiered at these locations: Youtube +++ Spotify +++ Bandcamp

"Despite the two extremely strong previous albums, we managed to pack a few more bits on top! 'Hades Unleashed' definitely contains our strongest material so far", says Markus Bünnemeyer, guitarist of the North German Death Metallers. "The album keeps what our name promises - even if we experiment more within the genre boundaries than on the previous albums. We have both clubbed the fastest songs of our career so far and slowed down the pace significantly on some of the other songs. All in all, the listener gets a fat piece of Old-School Death Metal, seasoned with a good portion of eighties thrash."

The lyrics, once again written by band friend Frank Albers, deal conceptually with ancient, mainly Greek, myths. The congenial cover artwork was designed by the Italian artist Paolo Girardi and perfectly reflects the mood of the album.

Tracklist:
1. Aithon`s Hunger
2. Necromanteion
3. Wrath of the Gods (Furor Divinus)
4. Threefold Agony
5. Empyrean
6. Crypts of the Gorgon
7. Nefarious, I
8. Whores of Pompeii
9. Procession to Tartarus

https://www.facebook.com/TempleofDread +++ https://testimonyrecords.bigcartel.com/products

---
RIEXHUMATION - New Track Premiere - "Embrace Nihility"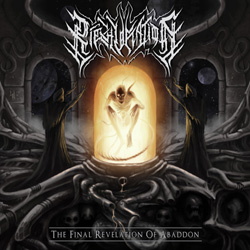 Lavadome Productions have unveiled another track from the upcoming debut album of Italy's RIEXHUMATION!

"Embrace Nihility" is streaming at these locations now: https://youtu.be/7StEJEx0yvM +++ https://lavadome.bandcamp.com/track/embrace-nihility

RIEXHUMATION deliver ancient Death Metal that summons the dark powers of the outer space and invoke the madness dwelling within its chasms.

"The Final Revelation Of Abaddon", featuring a cover art by Roberto Toderico, will be unleashed on May 28th 2021 on CD, MC and digitally. A real Death Metal heavy-weight expanding the essence yet remaining absolutely devoted to the substance.

Tracklist:
1. Intro
2. Inbreeding A Final Form In The Flesh
3. Take The Throne Of Enlil
4. Conflagration Mantra
5. Manifestation Of The Horned-Head Presence
6. Ascension XIV
7. The Vectorcvlt
8. Embrace Nihility
9. Triumph Of Perfect Darkness

https://www.facebook.com/riexhumation +++ https://lavadome.org

---
BLAZON RITE - New Video Clip - Executioner's Woe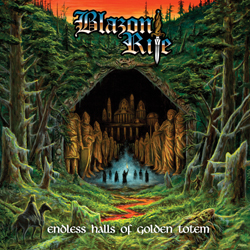 Philadelphia's BLAZON RITE have revealed another song from their upcoming debut full-length "Endless Halls Of Golden Totem".

A video clip for "Executioner's Woe" is available at this location: https://youtu.be/HzQY3tDF0ek

"Endless Halls Of Golden Totem" will be released on June 16th 2021 via Gates Of Hell Records. It was recorded from mid-December 2020 to January 2021 at guitarist James Kirn's home studio. Richie Rabid served as engineer, while Will Mellor (Red Water Recording) handled mixing and master duties. The album will feature a hand-painted cover artwork from Matt Stikker.

Following last year's highly acclaimed "Dulce Bellum Inexpertis" EP, BLAZON RITE stands firmly with a new batch of unique, challenging and epic songs. A triumph of true metal power!

Tracklist:
1. Legends of Time and Eidolon
2. Put Down Your Steel (Only for the Night)
3. The Executioner's Woe
4. Endless Halls of Golden Totem
5. Alchemist's Brute
6. The Night Watchmen of Starfall Tower
7. Consumed by Glory Light
8. Into Shores of Blood

www.facebook.com/blazonriteofficial +++ http://www.gatesofhellrecords.com

---
CASKET – New Lyric Video - "The Rope"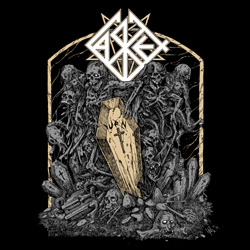 Long-running German Death Metallers CASKET have premiered a lyric video for their upcoming new release "Urn"!

You can check out "The Rope" at this location: https://youtu.be/svRpSqM17Ac

Since their formation back in 1990, CASKET are delivering honest Death Metal the way it was meant to be. No trends, no hypes - just savagery, fury and relentless brutality.

"Urn", comprising five new tunes and three live tracks, will be released on June 4th 2021 via Neckbreaker Records on CD, gatefold vinyl and digitally. It was mixed and mastered by Roman Schönsee at Found Sound Music NL and features a cover artwork by Roberto Toderico.

Tracklist:
1. Bombing Graves
2. The Rope
3. Amnesia *
4. To Separate The Flesh From The Bone **
5. Final Predicament
6. Onwards To Destruction (live)
7. Kill The Red Lamb (live)
8. Faces Of The Dead (live)

* feat. guest vocals by Ralf Haubersson (Revel In Flesh)
** feat. guest vocals by Roman Thyzorn Schönsee

https://casketdeath.bandcamp.com +++ www.facebook.com/casketdeath +++
https://neckbreakerrecords.bigcartel.com

---
KILLING - New Video & Single "Kill Everyone"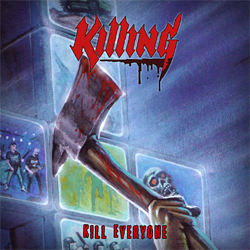 Today, the new video and single from the young thrashing Danes KILLING is unleashed unto the world! "Kill Everyone" fulfills its promise with a murderous riff, a thrashing rhythm assault, and genuine youth energy that separates the world-class thrash bands from the rest. And it completes the pack with a - literally - killer video.

"Kill Everyone" is taken from KILLING's debut album "Face The Madness", probably the best Danish thrash metal record since "Excursion Demise" by Invocator and "By Inheritance" from Artillery.

The track can be streamed and download via this link. The video has premiered via Decibel Magazine, Deaf Forever (for Germany), and Devilution (for Denmark).

https://youtu.be/igC2HQwqdEU

The vicious monster of energy KILLING comes from east Jutland, Denmark. Formed late 2013, with the sole purpose of writing uncompromising thrash metal, as in the good old days. Inspiration is drawn from the golden era of the genre, where bands like Slayer, Exodus, Kreator, and Metallica ruled the stage with an iron fist.

After years of concerts and songwriting, they released the 2018 critically acclaimed EP "Toxic Asylum", which was followed by a longer tour around northern Europe. The following year, the single "Raise Your Anger" was released, which was followed by a long series of festival performances.

The many shows has proven their worth, as the east Jutland quartet on stage create an intense and engaging vibe, that echoes long after the lights go out. Due to Covid, the winter/spring tour of 2020 had to be cancelled. This meant the band could focus their strength towards recording their debut album "Face The Madness" with Jacob Bredahl, in Dead Rat Studio.

"Face The Madness" will be released in digital, LP, and CD formats by Mighty Music on 13th August 2021.

www.facebook.com/killingthrash +++ https://targetshop.dk/killing

---
PHARAOH - New Lyric Video - "Lost In The Waves"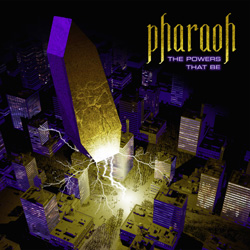 Long-running American metallers PHARAOH, featuring vocalist Tim Aymar, guitarist Matt Johnsen, bassist Chris Kerns and drummer Chris Black, have premiered a first song from their upcoming new album "The Powers That Be".

A lyric video for "Lost In The Waves" is available at this location: https://youtu.be/K_3PxoQgvtA

The band's first studio album in nine years will be released on June 18th 2021 via Cruz Del Sur Music.

Guest appearances include longtime friend and frequent collaborator Jim Dofka (DOFKA) and a new face to PHARAOH, VOIVOD's Daniel Mongrain.

The album's lyrics were written during one of America's most tumultuous periods in recent memory. The pandemic, coupled with a volatile political situation, served as fodder for PHARAOH, who have been tackling matters of politics since 2006's full-length "The Longest Night".

Tracklist:
1. The Powers That Be
2. Will We Rise
3. Waiting To Drown
4. Lost In The Waves
5. Ride Us To Hell
6. When The World Was Mine
7. Freedom
8. Dying Sun
9. I Can Hear Them

www.facebook.com/PharaohOfficial +++ www.cruzdelsurmusic.com

---
ATTACKER - American Metal Legends join Cruz Del Sur Music
Cruz Del Sur Music is proud to announce the signing of American metal legends ATTACKER! The label will release the band's next studio album sometime in 2022.

Originally formed in 1983, ATTACKER burst onto the scene with their 1985 debut, "Battle At Helm's Deep", an LP many consider to be one of the first pure American power metal albums. The band released "The Second Coming" in 1988 before splitting the next year. ATTACKER returned in 2001 and has since released four additional studio albums and one EP, the latest being 2018's "Armor Of The Gods" EP.

ATTACKER made contact with Cruz Del Sur Music through a mutual friend of the band and the label. "We corresponded for a few months and struck a deal for the next ATTACKER album," says drummer and founding member Mike Sabatini. "We are looking forward to this new partnership!"

In related news, vocalist Bobby Lucas has since rejoined ATTACKER. According to Sabatini, a conversation about the recent "Godzilla Vs. Kong" movie got the two men talking about working together again, and, more importantly, what a strong unit they are. Vocalist Ski, who appeared on the recent "Spiritual Warfare" single, had recently informed the band that he did not have the time needed to fully commit to ATTACKER.

"With all the stuff the world has gone through the last year and still going through, we all grew in our understanding of what's important and what's not important," says Sabatini. "It's definitely a nice feeling. Bobby truly is the best voice for this band. Add to that how excited we all are for new beginnings working with Cruz Del Sur and it makes life that much sweeter. The band and I are very much looking forward to continuing work on the new album material for a 2022 release"

ATTACKER plans on concluding the writing process for their next studio album by the end of the summer. The band will then enter Bandmother Recording in Jersey City, New Jersey, with Sabatini handling engineering duties. "The new material will have more diversity," he says. "Brian Smith [bass] and Jon Hasselbrink [guitar] have contributed music for the very first time. Mike Benetatos [guitar] had written most of the last few albums so the injection of different ideas will add some new flavor to our sound. Mike is a little more of a technical writer whereas Brian and Jon's material adds a little more old-school classic feel which is where we all came from musically. I think fans of the band will be pleased."

Active for nearly four decades, ATTACKER has long been a staple of the American power metal scene. They also remain a highly-respected cult act in Europe, something that continues to drive them to this day.

"We were fortunate to have come up when the metal explosion was happening and be part of this great thing that occurred and is still occurring," says Sabatini. "Heavy metal and hard rock is the music that speaks to me and resonates within me. Listening to the classic metal bands that got me on my path still sends chills up my spine — those types of feelings and love for this music are what keeps me and the band going. Music is in our blood, hearts and souls.

"Another big aspect is the great people we have met since reforming. We honestly had no idea what the bands' early works meant until going to Europe and hearing from the fans. It was very humbling as we never imagined the impact ATTACKER and other underground '80s bands had. I should totally understand it since so many underground bands were part of my introduction to metal back in the early days. We don't do it for a living — we're more like weekend warriors. But hey, some people play golf, we'll play metal until we physically cannot!"

www.facebook.com/AttackerBand +++ www.cruzdelsurmusic.com