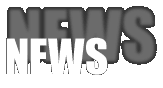 THE FLIGHT OF SLEIPNIR - "Eventide" Album Announcement - Details & Trackstream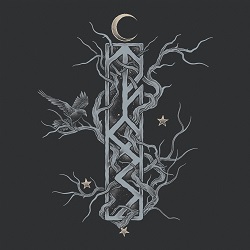 Sonic alchemists THE FLIGHT OF SLEIPNIR have premiered a first track from their highly anticipated seventh album, "Eventide", set for international release on May 28th 2021 via Eisenwald.

Check out "Thaw" at these locations: Invsible Oranges +++ Metal.de

Arguably THE FLIGHT OF SLEIPNIR's starkest and sparsest work to date, "Eventide" is an audial rumination on the vast mysteries of nighttime. Its cover depiction of the stars and nightingale are visual springboards for where THE FLIGHT OF SLEIPNIR whisk the listener into the sprawling beyond of sleep and darkness, of dreams and impossibility; "Eventide"'s artwork suitably keeps apace with the band's continually elegant standards of visual presentation, always delivered by founding drummer/vocalist David Csisely. With the opening notes inviting the listener forward with a brave sense of warmth, the album begins building patient vistas of splendor, tension, and release.

Always moving in a most labyrinthine manner, THE FLIGHT OF SLEIPNIR's strident density is ably balanced by the band's exploration of dynamics, here on "Eventide" allowing for an even-greater emphasis on simmering softness - and the results are beautiful, breathtaking, and absolutely cathartic. Their ensemble playing is simply astounding: this is the work of a true BAND, of master musicians putting their considerable instrumental expertise to endlessly evocative use in service of The Song...and yes, The Muse.

Tracklist:
1. Volund
2. January
3. Thaw
4. Bathe the Stone in Blood
5. Harvest
6. Servitude

www.facebook.com/THEFLIGHTOFSLEIPNIR +++ www.eisenton.de

---
MINAS MORGUL - New Album "Heimkehr" via Trollzorn – New Release Date & Lyric Video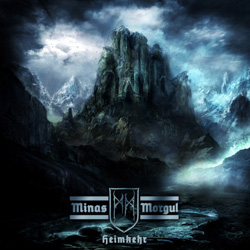 Trollzorn have set April 23rd 2021 as the new release date for the already announced seventh full-length of Germany's MINAS MORGUL, entitled "Heimkehr"!

A lyric video for the track "Weltenfall" is available at this location now: https://youtu.be/X9UgW7X2JcQ

MINAS MORGUL stands for expressive and melodic Pagan Black/Death Metal with an own twist and their new album has become a versatile work, which is firmly anchored in the band's roots on the one hand, but also takes up new facets that were already evident on 2017's "Kult".

Furthermore, MINAS MORGUL debuts with a revamped line-up on "Heimkehr", featuring Robse of EQUILIBRIUM on vocals.

Tracklist:
1. Prolog: Sturm aus Ost
2. Heimkehr
3. Niedergang
4. Stein um Stein
5. Teufel
6. Weltenfall
7. Totenschiff
8. V. F.
9. Dein Erwachen
10. Epilog: Tiefe Narben

Formats: 6 Panel Digi-CD, limited Vinyl (150 Creamwhite + 150 Green), limited Bundle (CD, Metalpin, Backpatch & T-Shirt), Digital (May 7th)

https://www.facebook.com/MinasMorgul +++ http://www.trollzorn.de/store

---
UNGFELL - New Album "Es garuert" via Eisenwald - Trackstream available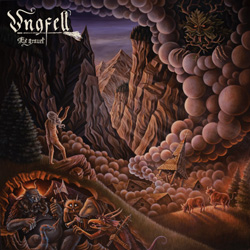 Swiss UNGFELL proudly present a new song entitled "Tyfels Antlitz". The track is the first to be revealed from the band's highly anticipated third album, "Es grauet", set for international release on April 30th 2021 via Eisenwald.

https://youtu.be/Iyfdz7WKSgQ

Switzerland's UNGFELL have established themselves as an unstoppable force of intricate yet undeniably immersive riff fury in a scene that frequently replaces memorable songwriting with pseudo-intellectual gibberish. Affiliated with the formidable Helvetic Underground Committee, UNGFELL has provided the unsuspecting masses with music that is undeniably engaging and yet challenging, delving into local lore and legends with a depth and a knack for wit that is rarely seen in contemporary extreme metal music.

On their third full-length album, "Es grauet", UNGFELL abducts listeners on a sonic journey detailing moral ambivalence and treachery. Set in a seemingly idyllic rural village in pre-modern times, all is not as it seems. Tragedy strikes the town in the form of a horrific, grisly murder. Unfounded accusations lead the town further astray, while these occurrences of debauchery exceed the comprehension of the local inhabitants. Alas, evil lurks where you may least expect it... The story unfolds, accompanied by ravaging riffs and gripping songwriting that appropriately underline the complex-yet-harrowing narrative. Es grauet shows Ungfell at their most ambitious and most audacious, featuring incredibly dynamic and warm production values, emphasizing atmosphere even more than previous releases and managing to complement the story being told.

Tracklist:
1. Es grauet überm Dorf (Wie s niemert het chönne ahne)
2. Tyfels Antlitz (Wie e Huerä zwei Chind empfanget)
3. D Schwarzamslä (Wie us däne Goofe Pfaffä wärdet)
4. Mord im Tobel (Wie en hinterhältige Mord begange wird)
5. S Chnochelied (Wie e Beschuldigti gfoltered wird und Visione bechunnt)
6. Stossgebätt (Wie das Wyb als Häx hygrichtet wird)
7. D Unheilspfaffä vom Heinzäbärg (Wie Tod und Verdärbe uf das Dorf iistürzt)
8. S Fälsebräche (Wie s Böse begrabe wird)

www.facebook.com/ungfell +++ www.eisenton.de

---
SLITHERING DECAY – Debut Album "Aeons Untold" – Details & Track Premiere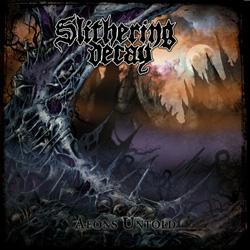 Testimony Records proudly announces the debut album of Belgian Death Metal horde SLITHERING DECAY!

"Aeons Untold" will be released on May 21st 2021 on CD, vinyl (100 transparent afterglow & 100 black copies) and in digital versions. It was mastered by Dan Swanö, including a special FDR version for the vinyl, and is graced with a sinister cover art by Wesley Dewanckel.

As true worshippers of the HM2 buzz saw cult, SLITHERING DECAY deliver frantic hymns based on barbarous riffing and ferocious drumming!

A first track, the album opener "Metaphysical Iconoclasm", has been premiered at this location: https://youtu.be/HmbXksO7i00

Tracklist:
1. Metaphysical Iconoclasm
2. Bloodstained Tears
3. Orgy of Flesh
4. Embedded in Hollowness
5. Internal Dismay
6. Psychotic Ecstasy
7. Verminous Flood
8. Resurrected in Chaos
9. Doomsday Prayer
10. Blood Unforeseen

https://www.facebook.com/slitheringdecay +++ https://testimonyrecords.bigcartel.com/products

---
CAMBION - "Conflagrate The Celestial Refugium" - Full Album Stream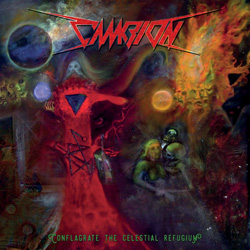 Lavadome Productions proudly presents the full stream of CAMBION's highly acclaimed debut album, "Conflagrate The Celestial Refugium", which is released today!

Immerse yourself into the hellish maelstrom of Death Metal blasphemy at these locations: https://lavadome.bandcamp.com/album/conflagrate-the-celestial-refugium +++ https://youtu.be/TExRDNk6TGo

CAMBION is comprising of German guitarist Thorben Rathje, US-based vocalist/bassist Rich Osmond and the human cyclone Chason Westmoreland (ex-Hate Eternal) on drums. The album was mixed and mastered by Chris Erkens at (((CYPHX-AUDIO))) in 2020 and features a cover art by Shaari Moth.

CDs and shirts are also available through the label's webshop: https://store.lavadome.org/advanced_search_result.php?keywords=cambion

Tracklist:
1. Conflagrate the Celestial Refugium
2. Vae Victis
3. Cambion
4. Cities of Brass
5. Eiton Euclarion
6. Impact Steel
7. Fatalitism
8. Obscuratio

https://www.facebook.com/cambiontx +++ https://lavadome.org

---
BALMOG - New Album "EVE" via War Anthem Records - Details revealed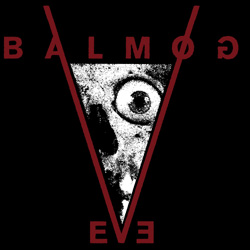 War Anthem Records proudly announces "EVE", the fourth full-length of Spain's BALMOG!

This new step forward after the release of last year's highly acclaimed "Pillars Of Salt" EP, continues to advance BALMOG's personal approach. Black/death metal, post-punk, traditional metal, psycho-rock... it's everything and nothing at the same time. After three pure black/death metal albums, BALMOG enriches their sound and creates a vast manifestation of extreme metal music.

The band states: "This isn't an avant-garde or experimental album, there is no intention to innovate, we just haven't set limits and we have put into practice everything we have in our heads. In some ways we wanted to recreate the horror that rock music has built from Sisters of Mercy to Mayhem, from Pink Floyd or King Crimson to Danzig or Morbid Angel."

"EVE" will be released on May 28th 2021 as follows: CD and digital versions via War Anthem Records, vinyl via Blackseed Productions and cassette through In Pulverem Mortis Prods.

The album was produced by Javi Félez (now also an official member of the band) at his Moontower Studio, mastered by Jaime Gómez Arellano (Orgone Studio) and features a cover by Branca Studio.

A true ode to horror and darkness!

Furthermore BALMOG have just unleashed a single track entilted "Desacougo" that will give name to their upcoming EP and can be seen as a preview to the full-length. Check it out at this location: https://soundcloud.com/friedhofmag/balmog-desacougo

EVE - Tracklist:
1. Horror in Circuitu
2. Birth of Feral
3. Senreira
4. Slander
5. Agnus Dei
6. Desacougo
7. Zohar
8. Carrion Heart
9. Lume

https://www.facebook.com/Balmog-365630056846060 +++ http://www.war-anthem.de

---
SOLBRUD - Live Album Stream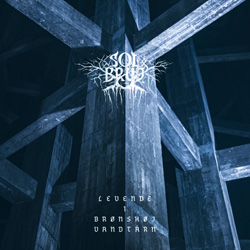 Black Metal boundary-pushers SOLBRUD stream the entirety of the video portion of their special live album, "Levende I Brønshøj Vandtårn". The joint audio/visual live album will be released on March 26th 2021 via Eisenwald.

https://youtu.be/5GLKGKumyng

SOLBRUD are also known for performing at unique locations, with special care for lights and props, which now results in "Levende I Brønshøj Vandtårn", a carefully curated live double-album and video. All tracks were recorded inside Brønshøj Water Tower in Copenhagen at two totally sold-out nights. The tower is known for its brutalist architecture and unique acoustics – 15 seconds of natural reverb, which creates a fitting atmospheric backdrop for the monumental sound of the band. On top of that, the tower was freezing cold, amplifying the nature of the music.

"Levende I Brønshøj Vandtårn" consists of eight tracks, including songs from all three previous SOLBRUD studio albums. Some songs have been rearranged and woven together, taking the special acoustics into account, while others blast through in their original form. In addition to their set, the new song "Sjæleskrig" was added to their setlist, which resonates hauntingly in the great tower's reverberance.

Along with the audio part, the entire concert was also captured on film - and the video footage is included as a DVD on both the vinyl and CD releases of "Levende I Brønshøj Vandtårn". Apart from the impressive cover shots, the release also includes a booklet with photographs from the concert inside the tower. It was recorded on November 23rd and 24th, 2019. Mixing was handled by Marcus Ferreira Larsen (vocalist, Demon Head) and mastered by Flemming Rasmussen (Metallica, Morbid Angel, Rainbow, etc.) at Sweet Silence Studios.

Tracklist:
1. Øde Lagt
2. Skygge
3. Menneske
4. Sortedøden
5. Klippemennesket
6. Bortgang
7. Sjæleskrig
8. Besat af Mørke

https://www.facebook.com/Solbrud +++ https://www.eisenton.de

---
WHEEL - New Album "Preserved in Time" via Cruz Del Sur Music - Lyric Video available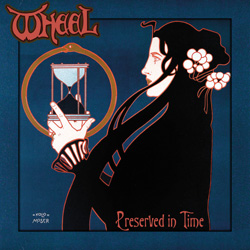 Cruz Del Sur Music proudly announces "Preserved in Time"!

On their first studio album in eight years, Germany's WHEEL deliver seven songs of brooding, emotional doom. It will be released on April 9th 2021.

A lyric video for the track "She Left In Silence" has just been revealed at this location: https://youtu.be/AnldQFB7RCQ

True, epic doom of the highest order in the vein of Candlemass, Solitude Aeturnus and Trouble!

Preorders: https://www.cruzdelsurmusic.com/store/index.php

Tracklist:
1. At Night They Came Upon Us
2. When The Shadow Takes You Over
3. After All
4. She Left In Silence
5. Aeon of Darkness
6. Hero of the Weak
7. Daedalus

www.facebook.com/Wheeldoom +++ www.cruzdelsurmusic.com

---
ADAMANTIS - New Video Clip "Voron (The Ravensong)"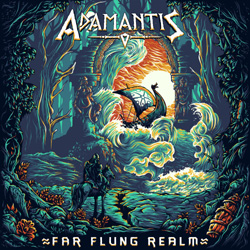 Massachusetts based ADAMANTIS have revealed a video clip for the track "Voron (The Ravensong)"!

https://youtu.be/c3E5u6pN7RI

The song is taken from the band's 2020 debut album "Far Flung Realm", which will see its full international release via Cruz Del Sur Music on March 19th 2021.

Get ready for soaring vocals, dueling guitars, a battering ram of a rhythm section and songs that both engage and inspire - timeless and majestic Power Metal!

"Far Flung Realm" was produced, mixed and mastered by Christian 'Moschus' Moos / Spacelab Mixing and features a cover artwork by Piotr 'Kaenshin' Bednarczuk.

Tracklist:
1. Into the Realm
2. Unbound Souls
3. Misbegotten Dream
4. Puppeteer's Bane
5. Fire and Brimstone
6. Imagination
7. Journey's End
8. The Oracle's Prophecy
9. Second Sight
10. The Siege of Arkona
11. Voron (The Ravensong)

www.facebook.com/adamantisband +++ https://www.cruzdelsurmusic.com

---
NECRONOMICON - New Video Clip "Me Against You"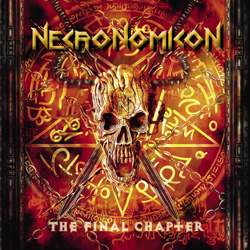 Cult Thrashers NECRONOMICON have published another video clip for their upcoming new album "The Final Chapter"!

Check out "Me Against You" at this location: https://youtu.be/X0BjYyGc-HQ

"The Final Chapter", the band's tenth full-length, will be released on March 26th 2021 via El Puerto Records. Mixed and mastered by Achim Köhler.

It's for the first time that the band features an international line-up with Canadian drummer Rik Charron (ex-Exciter) and American guitarist Glen Shannon, beside founding member Freddy and Marco Lohrenz on bass.

Be prepared for a blistering sonic assault - intricate, hard hitting, powerful!

"Wall Of Pain" - Video Clip: https://youtu.be/p8UlLyEi0aM

Preorders: https://shop.el-puerto-records.com

Tracklist:
1. I Am The Violence
2. The Final Chapter
3. Wall of Pain
4. Purgatory
5. Burning The Fury
6. Spilling Blood
7. Selling Nightmares
8. World on Fire
9. The Devil's Tears
10. The Unnamed
11. Me Against You
12. The Stormreaper

https://www.facebook.com/necronomiconofficial +++ https://www.facebook.com/ElPuertoRecords