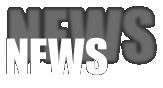 SACRAL RAGE - New Video "Samsara (L.C.E.)"
Promising Greek speedsters SACRAL RAGE will release their highly anticipated sophomore full-length, "Beyond Celestial Echoes", on October 19th via Cruz Del Sur Music!

A video clip for the track "Samsara (L.C.E.)" is available at this location: https://youtu.be/Dl6ZJYggEHU

The follow-up to 2015's "Illusions In Infinite Void" was recorded between Ignite Studios (drums, rhythm guitars) and White Socks Studios (vocals, bass, lead guitars and keyboards) with mixing and mastering being handled by Stamos Koliousis. The album's cover art was created by Dimitar Nikolov.

Another new song, "Necropia", is streaming here: https://sacralrage.bandcamp.com/album/beyond-celestial-echoes

Pre-orders (CD + different vinyl versions) are possible at Cruz Del Sur Music's online shop!

Tracklist:
1. Progenitor
2. Eternal Solstice
3. Vaguely Decoded
4. Suspended Privileges
5. Samsara (L.C.E.)
6. Necropia
7. Onwards to Nucleus
8. The Glass

www.facebook.com/SacralRage / www.cruzdelsurmusic.com

---

HAMMER KING - Track Premiere of 'Poseidon Will Carry Us Home'

German true metal ensemble HAMMER KING will release their third full-length, "Poseidon Will Carry Us Home", on October 5th 2018 via Cruz Del Sur Music. Recorded at Studio Greywolf with POWERWOLF bassist Charles Greywolf at the helm, "Poseidon Will Carry Us Home" is an unabashed bow to classic, anthemic, hook-laden metal, proving HAMMER KING was more than up to the task of meeting the often-high expectations that come with a band's third album.

A first track entitled "The King Is A Deadly Machine" is available now at this location: https://hammerking.bandcamp.com/track/the-king-is-a-deadly-machine-2

Formats: Compact Disc / LP Black Vinyl (300) / LP Blue Vinyl (200) / Digital

Tracklist:
1. Poseidon Will Carry Us Home
2. The King Is A Deadly Machine
3. Battle Of Wars
4. 7 Days And 7 Kings
5. Warriors Of Angelhill
6. Where The Hammer Hangs
7. Last Rites
8. Glorious Night Of Glory
9. Locust Plague
10. At The Mercy Of The Waves
11. We Sail Cape Horn
12. Meatus Majestatis

www.facebook.com/thehammerking / www.cruzdelsurmusic.com

---

SLAEGT - New Album "The Wheel" - Details & Track Premiere

Ván Records proudly presents "The Wheel" – the new full-length of Denmark's SLAEGT and follow-up to the critically acclaimed "Domus Mysterium" from 2017!

"The Wheel" will be released on the 5th of October 2018 as digipack compact disc, gatefold vinyl record and digitally via the known channels.

And here is the first song premiere: "Perfume and Steel" - https://youtu.be/a6ghAqe-ayE

Since their foundation in 2011, SLAEGT have found a very own, unique style of playing heavy metal. Stylistically influences are drawn from a broad spectrum of such diverse movements as the NWOBHM, the black metal scene(s) of the 80's and 90's and everything in between and beyond. SLAEGT plays an epic blackened heavy metal but without any kind of limitation when approaching the style.

"The Wheel" is an album that showcases a band that has grown without forgetting, where it came from. A band that is hungrier than ever before, and who knows, that more is to come. A band that is called SLAEGT, who is way more concerned with personal expression and writing the best songs possible, than adhering to fashions and mundane attractions.

Tracklist:
1. Being Born (Is Going Blind)
2. Masician
3. Perfume and Steel
4. Citrinitas
5. V.W.A.
6. Gauntlet of Lovers
7. The Wheel

www.facebook.com/Slaegt / www.van-records.de

---

SENTIENT HORROR - European Tour - October 2018

New Jersey / USA based Death Metallers SENTIENT HORROR will soon embark on their first ever trip to the old continent!

Don't miss the European live premiere of their highly acclaimed releases "The Crypts Below" (EP, 2018) and "Ungodly Forms" (Full-Length, 2016) on the following dates, supported by CARNAL TOMB.

SENTIENT HORROR (USA) & CARNAL TOMB (GER) / "Tombs Of Horror Tour"
03.10.18 - Augsburg (Ger) – Ballonfabrik
04.10.18 - Prague (Cze) - Modra Vopice
05.10.18 - Nitra (Slk) - Mariatchi Club
06.10.18 - Milan (Ita) - Circolo Svolta
07.10.18 - Erba (Ita) - Rock Pub Centrale
09.10.18 - Bellinzona (Swi) - Peter Pan Pub
10.10.18 - Tba. (Fra)
11.10.18 - Poitiers (Fra) - Le Zinc
12.10.18 - Kaiserslautern (Ger) – JUZ
13.10.18 - Hamburg (Ger) - Bambi Galore
14.10.18 - Berlin (Ger) – Linse Club

www.facebook.com/sentienthorrorofficial / www.facebook.com/testimonyrecords

---
THE ORDER OF APOLLYON - New music video "Trident Of Flesh"
French black/death metal band THE ORDER OF APOLLYON premiere a music video for the track "Trident Of Flesh", taken from the upcoming album "Moriah", due out October 26th via Agonia Records. The video was directed by Sylvain Lécuyer and is available for viewing at this link: https://youtu.be/JqxyBgJzaeA

Co-founder, guitarist, vocalist and producer, BST, commented: "This third full-length release is without a doubt the most coherent and mature work we've ever put out. The fact that we have had for the first time in the band's history a stable line-up of devoted individuals with similar goals made this possible, and filled the production process with powerful creative energy".

THE ORDER OF APOLLYON was formed in 2008 by then Aborted members, guitarist BST (ex-Aosoth, VI) and drummer Dan Wilding (Carcass). Over the course of two studio albums, "The Flesh" (2010) and "The Sword And The Dagger" (2015), the band forged themselves a distinct path through death and black metal soundscapes, that evoke of Behemoth or Mgła, but with and edge towards French black metal in the vein of Aosoth or VI. After a line-up reconfiguration, forced by Wilding's transition to Carcass and conflicting schedules amongst remaining members, the band's French roots gained the upper hand. BST started off new and recruited veterans of his native black metal scene, including members of Temple Of Baal, Hell Militia and Merrimack. The new album "Moriah" is a testament to the new line-up, which introduced stability and evoked deeper levels of teamwork within the band. It is, without a doubt, the most coherent, mature and creative work the band ever put out.

"Moriah" was recorded, mixed and mastered at BST Studio, except for drums which were recorded at Studio de Saint-Loup. The cover artwork was created by Vincent Lécuyer.

Tracklist:
1. The Lies Of Moriah
2. Rites Of The Immolator
3. Grey Father
4. The Cradle
5. The Original Cries Of Jerusalem
6. Trident Of Flesh
7. Soldat
8. A Monument

www.facebook.com/theorderofapollyon / www.agoniarecords.com

---
CONVENT GUILT - New album 'Diamond Cut Diamond' in November
"Diamond Cut Diamond", the second full-length album from Australian true metal quartet CONVENT GUILT, is set for a November 9 release via Gates Of Hell Records.

The follow-up to 2014's "Guns For Hire" was recorded at various locations around Sydney in the first half of 2018 by Lachie Vercoe, who was also responsible for the album's mix. "Diamond Cut Diamond" was mastered by Patrick Engel at Temple Of Disharmony. The album's striking cover art featuring a strong colonial Australian image was created by Lena Richter of Diamonds and Rust Tattoos.

Possessing the same classic metal swagger as found on "Guns For Hire", "Diamond Cut Diamond" contains seven slabs of song-oriented metal, graced with well-placed tinges of melody and NWOBHM influences. CONVENT GUILT (who feature bassist/vocalist/primary songwriter Ian, the guitar tandem of Andrew and Dario, and drummer Brent) have once again placed focus on emotion and energy over soulless musical precision, resulting in a must-listen for fans of early IRON MAIDEN, SAXON and TRESPASS.

Tracklist:
1. Howling Vengeance
2. Born To Trouble
3. Powder Dry
4. Scream Out Your Heart
5. Bonnie And Clyde
6. Thief In The Night
7. Foxes Run

www.facebook.com/ConventGuilt / hwww.gatesofhellrecords.com

---
VANHELGD – New Lyric Video available
Swedish Death Metallers VANHELGD have unleashed a first song from their upcoming full-length "Deimos Sanktuarium" which will be released on 12th October 2018 (CD, Vinyl & Digital) worldwide via Pulverised Records.

Check out the album's opener "A Plea For Divine Necromancy" at this location: https://youtu.be/ZUf19iVzR1o

The track was premiered by Decibel Magazine: https://www.decibelmagazine.com/2018/09/03/track-premiere-vanhelgd-a-plea-for-divine-necromancy

With their fifth album, VANHELGD have further honed their craft - a spectacle of heavy-as-hammer guitars immersed in funereal coldness. The artwork for "Deimos Sanktuarium" was once again conceptualized and designed by bandleader Mattias Frisk (Ghost, Entrapment, Vampire, etc). It was recorded at Studio Underjord with Joona Hassinen (Year Of The Goat, Saturnalia Temple, Ocean Chief, etc) and mixed/mastered by Tore Stjerna at Necromorbus Studio (Watain, Repugnant, Desultory, etc).

Tracklist:
1. A Plea For Divine Necromancy
2. Så förgås världens härlighet
3. Vi föddes i samma grav
4. Profaned Is The Blood Of The Covenant
5. The Ashes Of Our Defeat
6. The Silent Observer
7. Här finns ingen nåd

The vinyl version for "Deimos Sanktuarium" will be released in limited quantities on Black Vinyl, White Vinyl (Cudgel & Pulverised Records exclusive) and Ultra Clear Vinyl (Dark Descent Records exclusive). Dark Descent Records is handling North American territories.

www.facebook.com/vanhelgd / www.pulverised.net

---

PROFESSOR BLACK - New song "You And I" available

"You And I", a brand new song of PROFESSOR BLACK, is available for streaming at this location: https://heavymetalismyway.bandcamp.com/track/you-and-i

The track is taken from the album "Sunrise", out on 5th October via High Roller Records.

PROFESSOR BLACK is the name of a new and unrestricted outlet for songwriter and recording artist Chris Black as he enters his next creative phase. Although Chris is recognized today as the frontman for Chicago's exhilarating hard rock troupe High Spirits, he has meanwhile been active since the late 1990s with a range of other ongoing bands and projects. No longer willing to simply create a new band identity for each new musical idea, or to cling to the precedents and expectations of existing band identities, Chris decided in 2017 to move forward under a single name. That name is intended to capture as much as possible of Chris's work outside of High Spirits, whether as a recording artist or live act. PROFESSOR BLACK starts off strong in 2018, including the "You Bastard!" EP and a pair of 7" singles released earlier in the year. But the proper introduction comes in October, when High Roller Records will release the first three full-length PROFESSOR BLACK albums simultaneously. Of course, something different can be found with each one…

"Sunrise" features the more ethereal and atmospheric aspects of Chris Black's songwriting, and is musically inspired by some of his biggest heroes in the heavy metal singer/songwriter realm: Blackie Lawless, Rolf Kasparek, and Ace "Quorthon" Forsberg.

Chris Black: "Although "Sunrise" is mostly a doom-and-gloom sort of album, here we have the closing track which reveals that not all hope is lost. Or perhaps that there was never any hope in the first place, hahaha. As long as we're damned, we may as well dance!"

www.facebook.com/heavymetalismyway / www.hrrecords.de

---
THE WIZARDS - Signing with High Roller Records - New Album in October
"Rise Of The Serpent" is the title of the new album of Spanish Rock/Metal fanatics THE WIZARDS. It will be out on 26th October 2018 via High Roller Records.

A first song, "Age Of Man", is premiered by Deaf Forever Magazine - check it out at this location: https://www.deaf-forever.de/songpremiere-the-wizards

THE WIZARDS from Bilbao is a five-headed serpent, rising from the ruins of a society in decline. "Rise Of The Serpent" contains eight Apocalyptic Weapons that will survive the Circle of Time. It is a magical war against The Man, and there is no turning back. From this point of no return, we declare this: magic shall be released and revealed. May the Serpent show you the way, the same it has shown us. This is a magical artifact, listen carefully and the Serpent will rise. Join our cult and let´s ride together towards our Destiny!

The cover was exclusively created by Barcelona based DC Comics, Marvel and Verotik international artist Rafa Garrés.

Tracklist:
1. Apocalyptic Weapons
2. Destiny
3. Circle of Time
4. Distorted Mirrors
5. Age of Man
6. Strings Synchronise
7. Aftermath
8. VOID (Visions of Inner Death)

www.facebook.com/TheWizardsRock / www.hrrecords.de

---

ORGANIC – Deal with Testimony Records – Album Details and First Song available

Testimony Records is proud to announce the signing of South Tyrol based Death Metallers ORGANIC!

Formed back in 2013, ORGANIC are offering a totally crushing HM2 old school sound with buzzing chainsaw riffs and destructive grooves in the vein of early 90s classics such as Dismember's "Indecent and Obscene" or Grave's "You'll Never See".

The band's debut full-length "Carved In Flesh" will be released on 16th November 2018 on CD, Tape, limited LP including 2 bonustracks (100 x transparent blood red, 200 x black) and in digital versions. It was recorded and mixed at Sound Control Studio with Lukas Flarer.

As a first teaser, join the "Macabre Rites" at this location: https://testimonyrecords.bandcamp.com/album/organic-carved-in-flesh

Beware - there's a deadly tank rolling over the Alps!

Tracklist:
1. Suffocate In Blood
2. Shrouded In Darkness
3. Frozen Meat Medal
4. Macabre Rites
5. Der Fotzenknecht
6. I, Soulless
7. Carved In Flesh
8. Carnal Absolution (Behind The Altar)
9. From Beyond
10. Death Battalion (Vinyl Bonustrack)
11. The Result Is To Collapse (Vinyl Bonustrack)

www.facebook.com/organicdeathmetal / www.facebook.com/testimonyrecords