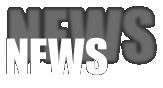 BLODARV - Veteran Danish Black Metallers sign to Soulseller Records
Danish Black Metallers BLODARV have inked a deal with Soulseller Records!

The band's upcoming full-length "The Illuminating Darkness" will be released in spring 2019 on CD, 12" Vinyl and digital formats.

BLODARV recently gave an insight about what to expect from the album by premiering the track "A Dark Trail Of Death" which is available at the following locations.

Bandcamp: http://www.blodarv.bandcamp.com/track/a-dark-trail-of-death
Youtube: https://youtu.be/eMU5XMwyc28
Soundcloud: http://www.soundcloud.com/blodarv/a-dark-trail-of-death/s-FjszF

More info about "The Illuminating Darkness" will be available soon!

www.blodarv.net / www.soulsellerrecords.com

---
ORGANIC - New song 'From Beyond' available
South Tyrol based Death Metallers ORGANIC have unleashed another track of their upcoming debut full-length "Carved In Flesh"!

"From Beyond" is streaming now at these locations: https://youtu.be/C9q94z-Wgzw & https://testimonyrecords.bandcamp.com/album/organic-carved-in-flesh

"Carved In Flesh" will be released via Testimony Records on 16th November 2018 on Digipack-CD (limited to 500 copies, handnumbered), Tape, limited LP including 2 bonustracks (100 x transparent blood red, 200 x black) and in digital versions. It was recorded and mixed at Sound Control Studio with Lukas Flarer.

Formed back in 2013, ORGANIC are offering a totally crushing HM2 old school sound with buzzing chainsaw riffs and destructive grooves in the vein of early 90s classics such as Dismember's "Indecent and Obscene" or Grave's "You'll Never See".

Tracklist:
1. Suffocate In Blood
2. Shrouded In Darkness
3. Frozen Meat Medal
4. Macabre Rites
5. Der Fotzenknecht
6. I, Soulless
7. Carved In Flesh
8. Carnal Absolution (Behind The Altar)
9. From Beyond
10. Death Battalion (Vinyl Bonustrack)
11. The Result Is To Collapse (Vinyl Bonustrack)

www.facebook.com/organicdeathmetal / www.facebook.com/testimonyrecords

---
KOMODOR - Debut EP announcement
Do you wanna have a good time? Are you ready to rumble? Back from the 70's, here we are!

Soulseller Records is proud to announce the signing of French psychedelic rockers KOMODOR!

Their first release, a self-titled mini album, will be published on 11th January 2019 on CD, 12'' LP and in digital formats.

It features guest appearances by the entire BLUES PILLS band, whose bassist Zack Anderson even recorded the four songs. Inspired by MC5, James Gang, Grand Funk Railroad and many more, KOMODOR invites you to their journey through rock'n'roll!

Check out a first little teaser at this location: https://youtu.be/L6VAd755ljY

Tracklist:
1. Still The Same
2. Join The Band
3. Nasty Habits
4. 1984

www.facebook.com/KOMODORBAND / www.soulsellerrecords.com

---
ICHOR - New Album 'Hadal Ascending' - Details revealed
Ghouls and Gorgons! Sirens are calling!

German Death Metallers ICHOR return with their fourth full-length entitled "Hadal Ascending"! The album will be released on 7th December 2018 via Unholy Conspiracy Deathwork (CD, digital) and Wooaaargh Records (vinyl).

"Hadal Ascending" delivers ICHOR's known blend of US Death Metal influenced guitar work and freezing cold Black Metal parts, yet offers more variation and dynamics then ever before.

Thematically it links to the band's previous albums "Benthic Horizon" and "Depths" as the fictional story of a devastated and hate-filled deep-sea world full of creatures and mystical beings continues.

"Hadal Ascending" was recorded, mixed and mastered in Hertz Studio / Poland (Behemoth, Hate, Decapitated, Vader). The cover artwork was painted by Par Olofsson (Aborted, The Faceless, Immortal) and Mentalporn (Origin, Immolation, Hate, Behemoth) graced the album with an elaborate layout.

Check out the first track "In Ecstasy" at this location: https://youtu.be/OGji3WUhWWE

Tracklist:
1. Paradise Or Perdition
2. Tales From The Depths
3. Black Incantation
4. In Ecstasy
5. A Glowing In The Dark
6. Black Dragons
7. Architect Of The Portal
8. The March
9. Children Of The Sea
10. Conquering The Stars

www.facebook.com/ichorofficial / www.ucdeath.com / www.wooaaargh.com

---

UADA - New Videoclip "Cult Of A Dying Sun"

American black metal cult UADA have launched a new video clip!

https://youtu.be/1WeeMHq3I3Y

"Cult Of A Dying Sun" was filmed on the active stratovolcano Mt. St. Helens (Louwala-Clough) in the Gifford Pinchot National Forest - Skamania County, Washington. Including Iron Creek Falls, Windy Ridge Viewpoint, Norway Pass & Spirit Lake. Video by Occultus Visum.

---
DEMONBREED - New Mini Album 'Hunting Heretics' announced for December 2018
German old school death metal force DEMONBREED strikes back with a vengeance!

The band will release a mini album entitled "Hunting Heretics" on 14th December 2018 via Testimony Records.

The follow-up to the debut full-length "Where Gods Come To Die" (2016) features five bonecrushing new tunes and was recorded and produced by guitarist Fernando Thielmann who also plays drums on this new release. The lyrical concept deals with the era of the inquisition and the persecution of heretics.

The title track is streaming at these locations: https://youtu.be/7YczS3yRFxw & https://testimonyrecords.bandcamp.com/album/demonbreed-hunting-heretics

Tracklist:
1. Fear The Verdict
2. Deadly Superstition
3. Confessions In Fire
4. Suprema
5. Hunting Heretics

Formats:
+ Ltd. Purple Vinyl (100)
+ Ltd. Green Vinyl (100)
+ Black Vinyl (100)
+ CD
+ Download/Stream

www.facebook.com/demonbreedofficial / www.facebook.com/testimonyrecords

---
LUNAR SHADOW - New Album "The Smokeless Fire" announced for early 2019
German metallers LUNAR SHADOW will enter Glooven Studios in Leipzig to begin work on their sophomore album, "The Smokeless Fires", which will see the light of day in early 2019 via Cruz Del Sur Music.

The follow-up to 2017's "Far From Light" will mark the first LUNAR SHADOW album to feature new singer Robert Roettig, who replaces Alex Vornam. After a couple of live appearances with DESASTER, SPELL, TOKYO BLADE and VISIGOTH and a much-needed break away from the guitar, lead guitarist Max 'Savage' Birbaum started assembling new songs, which, as he explains, will take LUNAR SHADOW in a new, but also familiar direction.

"Robert sounds different — his vocals are a bit more high-pitched than before, yet he still has this obscure-Valusian touch to it," says Birbaum. "I'd say that the album sounds a lot like LUNAR SHADOW, yet with some new elements. I guess you could say that there are more black metal-influences this time, more DISSECTION riffs and even some blast-beats, but still held together by twin guitar leads. Yet, as always, I just do what I want to do, so there will also be a piano ballad plus a song with New Wave-influences. The album sounds like if WISHBONE ASH played 'Far Away From the Sun' by SACRAMENTUM back in 1976 while having sex with a dryad."

Whereas "Far From Light" tackled lyrical topics about death, "The Smokeless Fires" will be about another crucial element of the human spectrum: passion. "'The Smokeless Fires' are our passions, the things that drive us on, keep us going, prevent us from death, things that break us down, shatter us, make us vanish," notes Birbaum. "[New song] 'Laurelindórenan' is inspired by the writings of Tolkien, 'Red Nails (For The Pillar Of Death)' and 'Conajohara No More' are based upon stories by Robert E. Howard. The lyrical themes haven't changed that much, I still write about life, death, lost love, depression, ancient cities, broken swords and ghastly spells."

The album's artwork was created by Portland, Oregon-based artist Adam Burke, who previously handled the band's 2015 "Triumphator" EP. Depicting a storm of fire lingering around two lovers, the album cover, like most of Burke's work, is visually-appealing and fits the album's themes perfectly. "The combination of two, forming something strange and beautiful," says Birbaum. "Love is maybe one of our strongest passions. We long for it, we lose it, we starve ourselves to get it, we throw it away, when we weary. Love is important. And a good reason to die for."

Tracklist:
1. Catch Fire
2. Conajohara No More
3. Roses
4. Pretend
5. Laurelindórenan
6. Red Nails (For The Pillar Of Death)
7. Hawk Of The Hills

www.cruzdelsurmusic.com

---
CHAPEL OF DISEASE – New Album in November – Details & First Track available
After some silent months that have went over to silent years, German Metallers CHAPEL OF DISEASE now present their newest work entitled "...And As We Have Seen The Storm, We Have Embraced The Eye"!

The album will be released on 23rd November 2018 via Ván Records, followed by several live activities 2019.

A first track entitled "Null" is available here: https://soundcloud.com/v-n-records/chapel-of-disease-null/s-xNRla

Starting in 2008 as a band dwelling in the raw death metal sounds from the late 80s, CHAPEL OF DISEASE released their debut "Summoning Black Gods" in 2012. Three years later it would soon become obvious that strictly following a certain genre would eventually lose its attraction to the band. With their 2015 full-length "The Mysterious Ways Of Repetitive Art" the band would find their way of mixing up sounds to create something unique. With "...And As We Have Seen The Storm, We Have Embraced The Eye" CHAPEL OF DISEASE follow that path, yet disregarding any genre specific expectations even more and putting all the effort in simply making diversified, enthralling heavy music. The outcome is a record somewhere between the atmosphere of black and death metal, with riffing from the golden days of the 70s and soundscapes of the synthie 80s.

RELEASE SHOW (with Sulphur Aeon): 22.12. Club Volta / Köln (GER)

Tracklist:
1. Void Of Words
2. Oblivious – Obnoxious – Defiant
3. Song Of The Gods
4. Null
5. 1.000 Different Paths
6. The Sound Of Shallow Grey

https:www.facebook.com/ChapelOfDisease / www.van-records.de

---
OBLITERATION - New Album 'Cenotaph Obscure' - Details Revealed
Norwegian Death Metallers OBLITERATION will release their fourth studio album titled "Cenotaph Obscure" on November 23rd via Indie Recordings!

The record's first single "Detestation Rite" is already available today – listen here: https://youtu.be/yo_FJpFgjsk + https://believemusic.lnk.to/DetestationRite

The band will also hit European roads this Fall, together with The Ugliest Band in the World, Aura Noir, and Norwegian thrash force Vorbid.

Following their now classic Nekropsalms (2009) and the harrowing Black Death Horizon (2013), the latest offering further expands on the quartet's trademark sound; lead heavy oldschool death metal with distinct flavours of both doom and black metal. Inventive yet never difficult to grasp, technical without wankery and obscure without being diffuse, OBLITERATION are masters at their craft. Cenotaph Obscure was recorded in Studio Cobra, Stockholm with Martin "Konie" Ehrencrona at the helm, lending the album an organic yet in your face production. In perfect keeping with the music, the lyrics deal with dystopic, apocalyptic themes, extinct civilizations and interdimensional portals etc. With Cenotaph Obscure, OBLITERATION cement their status as leaders in the Norwegian death metal scene, delivering a grizzly yet flawless monument to Death metal the way it was meant to be; obscure, ominous and unpredictable."- Einar Sjursø ( Virus, Infernö. Duplicate Records).

Pre-orders: https://shop.indierecordings.no/collections/obliteration

Tracklist:
1. Cenotaph Obscure
2. Tumulus of Ancient Bones
3. Orb
4. Eldritch Summoning
5. Detestation Rite
6. Onto Damnation
7. Charnel Plains

www.indierecordings.no/news / www.facebook.com/obliterationofficial

---
SACRAL RAGE - New Video "Samsara (L.C.E.)"
Promising Greek speedsters SACRAL RAGE will release their highly anticipated sophomore full-length, "Beyond Celestial Echoes", on October 19th via Cruz Del Sur Music!

A video clip for the track "Samsara (L.C.E.)" is available at this location: https://youtu.be/Dl6ZJYggEHU

The follow-up to 2015's "Illusions In Infinite Void" was recorded between Ignite Studios (drums, rhythm guitars) and White Socks Studios (vocals, bass, lead guitars and keyboards) with mixing and mastering being handled by Stamos Koliousis. The album's cover art was created by Dimitar Nikolov.

Another new song, "Necropia", is streaming here: https://sacralrage.bandcamp.com/album/beyond-celestial-echoes

Pre-orders (CD + different vinyl versions) are possible at Cruz Del Sur Music's online shop!

Tracklist:
1. Progenitor
2. Eternal Solstice
3. Vaguely Decoded
4. Suspended Privileges
5. Samsara (L.C.E.)
6. Necropia
7. Onwards to Nucleus
8. The Glass

www.facebook.com/SacralRage / www.cruzdelsurmusic.com