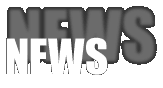 NAKED STAR - Debut album "Ancient Rites" in December

"Ancient Rites", the first full-length-album of German Doomers NAKED STAR, will be released on 16th December 2016 by The Church Within Records (CD & Digital) and Voice Of Azram (Vinyl).

NAKED STAR is the new musical outlet of Tim Schmidt (SEAMOUNT / Guitar, Drums, Bass) and Jim Grant (VAMPYROMORPHA / Vocals), who debuted in spring this year with the EP "Bloodmoon Prophecy". Expect a full dose of pure and extremely HEAVY Doom Metal in the vein of Saint Vitus, Goatsnake, Black Sabbath, Electric Wizard, Count Raven, Hour Of 13 and the likes!

A first track of the album, "Spawn Of The Witch", is available for streaming now at this location: youtu.be/IjRfUCvkfyk

For the upcoming winter season, NAKED STAR are planning several club performances, consolidated by two live members.

Tracklist:
1. Purgamantic
2. Stoned Demon
3. Spawn Of The Witch
4. Be My Sacrifice
5. Bound To Hell
6.. Alter Ego
7. I Am The Antichrist
8. Necrolust

www.facebook.com/n.star666

---
FERAL - New EP "From The Mortuary" - Lyric video available

Swedish Death Metallers FERAL proudly present a first teaser for their new EP "From The Mortuary", which will be released on 2nd December through Cyclone Empire.

Here's the lyric video for "Reborn in the Morgue" - made by Johan Norström, using the art done by Costin Chioreanu: youtu.be/DWbckLWPZPk

The EP features a total of six new tracks including a cover of the PENTAGRAM classic "Relentless" and a re-recorded and re-arranged version of "Necrofilthiac".

Vocalist David Nilsson comments on the release: "From the Mortuary" picks up where our latest album "Where Dead Dreams Dwell" left off, and we are thrilled to present this new track. "Reborn in the Morgue" is a real deadbanger and great example of FERAL-material to come."

Tracklist:
1. The Hand of the Devil
2. Reborn in the Morgue
3. The Cult of the Head
4. The Rite
5. Necrofilthiac (2016)
6. Relentless (Pentragram cover)

www.facebook.com/feralswe

---
VESEN - New album 'Rorschach' in December - Details and song stream available

Norwegian Black/Thrashers VESEN finally return with a new full-length, entitled "Rorschach", which will be released on 16th December 2016 via Soulseller Records.

Quite uncommon for the genre, the successor of "This Time It's Personal" (2012) is a concept album and though it may sound progressive, the music is actually more regressive in a sense. But of course VESEN explore new ideas and grounds as well and head onwards in all directions at the same time, creating a unique and matured blend.

A first song, "Final Insult", is streaming now at this location: youtu.be/9dg1VDRNbN4

The band comments: "Rorschach is a concept album, certainly lyrically, less so musically. It started out as a concept spanning four albums, but through the process of working with it we found that it fit better on a single album. Overall, it deals with themes quite common in the Vesen universe, which is mental problems. Hence the name of the album, Rorschach, which is a psychological test used to test a person's potentially underlying thought disorders, used in mental health facilities. So without going into too much detail, Rorschach tells the story of a person trying to escape his/her problems, and then it builds from there, and it all ends in this final track "Final Insult"."

Tracklist:
1. Damnation Path
2. Pray for Fire
3. Target: Horizon
4. Blood, Bones and Pride
5. Screaming Sane
6. Crown of Scars
7. Vulgar, Old and Sick Blasphemy
8. All in Vain
9. Away the Tormentor
10. Final Insult

www.facebook.com/pages/Vesen/77038770253

---
CASTLE - New video & tour dates

CASTLE have published a new videoclip from their latest album ""Welcome To The Graveyard", which was released in July via Ván Records.

'Down in the Cauldron Bog' is available at this location: youtu.be/hiO4B2l4IFU

Guitarist/vocalist Mat Davis comments "It's fitting that we're releasing the video for 'Down in the Cauldron Bog' as we kick off our European tour.. since we actually wrote it while we were here in Europe last year. It was the first track we wrote for the new album and was really the catalyst that set the mood musically. The haunted melody seemed to come from the landscape and the inspiration for the words were from a book we were reading at the time, The Bog People. That idea mushroomed into a larger concept of death and rebirth that we used throughout the album and also serves as a backdrop to the video."

Tourdates:
17.10 Aachen, DE - AZ
18.10 Berlin, DE - Urban Spree
19.10 Olten, CH - Coq d'Or
20.10 Leipzig, DE - UT Connewitz
21.10 Hamburg, DE - Bambi Galore
22.10 Gothenburg, SE - Truckstop Alaska
23.10 Copenhagen, DK - KB18
25.10 Gottingen, DE - Freihafen
26.10 Weimar, DE - Gerber3
27.10 Wroclaw, PL - Ciemna Strona Miasta
28.10 Poznan, PL - U Bazyla
29.10 Zielona Gora, PL - Jazzkino

www.facebook.com/CastleSF

---
REVEL IN FLESH - Emissary Of All Plagues - Lyric video available

German Death Metal masters REVEL IN FLESH have revealed a first song from their new album "Emissary Of All Plagues", coming on 2nd December 2016 via Cyclone Empire.

Check out the title track at this location: youtu.be/PUb07LC_4Hk

The video was premiered by Deaf Forever Magazine: www.deaf-forever.de/videopremiere-revel-in-flesh

Produced by guitar master Maggesson at the band´s own Vault M. Studio, the fourth full-length-onslaught will feature 9 new own deadly hymns, a cover version of the UFO classic "Doctor Doctor" and guest solo appearances by members of PUTERAEON and ENTRAILS. For mix and mastering they worked again with Dan Swanö at his Unisound Studios. The cover artwork was created by Juanjo Castellano Rosado.

Tracklist:
1. Emissary Of All Plagues
2. Casket Ride
3. Fortress Of Gloom
4. Servants Of The Deathkult
5. Torture Throne
6. The Dead Lives On
7. Lord Of Flesh
8. Sepulchral Passage
9. Dead To This World
10. Doctor Doctor

www.facebook.com/pages/Revel-in-Flesh/304228902958414

---
UNLIGHT - Video premiere "Create And Annihilate"
"Antihelion", the new and seventh album of German black metallers UNLIGHT, will be unleashed on 4th November through War Anthem Records.

A video clip for the new song "Create And Annihilate" is now available at this location: youtu.be/Jlqt8Ej1Ibo

Get ready for an atmospheric blizzard from southern Germany to bring pure darkness in the middle of this forthcoming winter...

Official teaser: youtu.be/sCO4TYbkftU

Tracklist:
01. Ekpyrosis (Unsealing The Anticlimax Millennium)
02. Create And Annihilate (The Quintessence Of Venoms)
03. Antihelion (Arise And Enflesh)
04. The Bone Trumpet (As The Breath Passeth From My Lips)
05. Leveller Of Kingdoms (Iconoclast)
06. Apollyon Nadir (Thou Art The Grave)
07. Flight Of The Sinistral Witch (Riding The Wraith-Winged Steed)
08. Der Aether schwerer Erde (Des Staubes Kinder)
09. To Sear The Heavens (Spitter Of Venoms)
10. Nordic Tunes Of Fenrir (Ode To QUORTHON)
11. First Son Of Flame (I am Cain)

www.unlight.org

---
AGE OF WOE - Full album stream available

"An Ill Wind Blowing", the new and second full-length of Swedish horde AGE OF WOE, will be released on 14th October 2016 via War Anthem Records.

Check out the full album stream at this loaction: noisey.vice.com/en_us/article/age-of-woes-an-ill-wind-blowing-is-a-monday-morning-gut-punch

"An Ill Wind Blowing" was recorded live in Elementstudion, Gothenburg with Carlos Sepulveda (Leather Nun, Psycore etc), engineered by Linus Andersson (Goat, Yuri Gagarin etc) and mastered by Brad Boatright (Sleep, Nails, Obituary, Yob etc).

Teaser: youtu.be/VxfB47zTp_Q

"Voices of the Unheard" video clip: youtu.be/7Um06lMYqJI

Expect nothing but pure audio destruction!

Tourdates:

Sep 30, 2016 - Wizard of Fuzz Festival, Gothenburg, Sweden
Oct 21, 2016 - AZ, Wuppertal, Germany
Oct 22, 2016 - Jam Club, Koblenz, Germany
Oct 23, 2016 - White Rabbit Club, Freiburg, Germany
Oct 24, 2016 - Ebrietas, Zürich, Switzerland
Oct 25, 2016 - Saint Christophe Vallon, Goutrens, France
Oct 26, 2016 - KJBI, Montpellier, France
Oct 27, 2016 - Les Pavillons Sauvages, Toulouse, France
Oct 28, 2016 - La Scène Michelet, Nantes, France
Oct 29, 2016 - La Comedia, Paris, France
Oct 30, 2016 - El Diablo, Lille, France
Oct 31, 2016 - No Man's Land, Volmerange-les-Mines, France
Nov 1, 2016 - Titans Club, Lens, Belgium
Nov 2, 2016 - De Onderbroek, Nijmegen, Netherlands
Nov 3, 2016 - Mukkes, Leeuwarden, Netherlands
Nov 4, 2016 - Drum Hard, Bielefeld, Germany
Nov 5, 2016 - Alte Meierei, Kiel, Germany
Jan 28, 2017 - Mono Goes Metal Festival, Aarhus, Denmark

www.facebook.com/ageofwoe

---
HAMMER KING - "King Is Rising" album details and video revealed

Cruz Del Sur Music is pleased to announce the release of HAMMER KING's second album "King Is Rising" on 11th November 2016. It will be available on CD (with 1 bonus track), vinyl and in digital formats.

Recorded at Charles Greywolf's "Studio Greywolf", "King Is Rising" is once more packed with the truest Heavy Metal in this and all possible other worlds - Heavy Metal in the tradition of Iron Maiden and Judas Priest with more than a reference to German Power Metal. For the album's artwork, the band decided to set up again a partnership with brilliant German artist Timo Würz.

A video for the title track is available now at this location: youtu.be/BUI2L5KGYl4

Tracklist:
1. King Is Rising
2. Last Hellriders
3. For God And The King
4. Warrior's Reign
5. Reichshammer
6. Kingbrother
7. Battle Gorse
8. Kill The Messenger
9. The Hammer Is The King
10. Viva 'La King
11. Battalions Of War
12. Eternal Tower Of Woe
13. Our Fathers' Fathers (CD BONUS TRACK)

The album will have its release party on November 12th, at Cruz Del Sur Music own's "Burn This Town" Festival in Rome, also featuring Sacred Steel, Rosae Crucis, Battle Ram and Graal. Other shows have been recently confirmed, including:

Oct 14th - Weiher (Ger), Live Music Hall
Oct 15th - Kusel (Ger), Schalander
Oct 29th - Landeck (AT), Altes Kino
Nov 19 - Kaiserslautern (Ger), German release-party
Dec 3rd - Mannheim (Ger), 7er Club
Jan 14, 2017 - Pirmasens (Ger), Schwemme
Jan 15, 2017 - Bühl (Ger), Kneipple
Apr 8, 2017 - Neunkirchen (Ger), Stummsche Reithalle

www.facebook.com/thehammerking

---
RA AL DEE EXPERIENCE - New song revealed

It is time to celebrate: RA AL DEE EXPERIENCE and Ván Records are proud to announce the official release of the duo's new EP "Diatessaron".

soundcloud.com/v-n-records/ra-al-dee-experience-moses-geht-den-exodus

Ra Al Dee Experience - its name deriving from its two players: Ben Ya Min Al Dee (Percussion, Voice) and M. Dalos Ra (Guitar, Saz, Voice). The duo is performing acoustic oriental craftsmanship with strong mystical content in own compositions.Titles and themes of the compositions derive from Kabbalah mysticism and the vast secrets emerging by studying Torah.

---
ROOT - Premiere new song "Life Of Demon"
Legendary Czech dark metallers ROOT premiere new song "Life Of Demon" in anticipation of their upcoming album "Kärgeräs - Return From Oblivion", set to be released on November 25th via Agonia. Listen to the album's opening track at:

youtu.be/2lLvkGyaDuY

ROOT is one of the original pre-second-wave black metal bands formed in 1987 by iconic vocalist Jiri 'Big Boss' Valter. In contrast to Bathory and Venom, ROOT took the black metal genre in a more refined direction, featuring Big Boss' chartacteristic clean vocals, dark sound and an epic approach altogether. Nowadays, ROOT is often recognized as an epic heavy/black metal act, or as the band simply puts it - a dark metal band.

The new album, "Kärgeräs - Return From Oblivion", will be different from their 2011's offering, "Heritage Of Satan", says the band: "As always in our history as a band, we aim to deliver a unique album, something that will stand out and shine its own light in our discography. Expect dark metal at its best, along with some surprising elements. We've recorded one fully acoustic song and one entirely instrumental. Overall, the album will include ten new tracks that will differ from our previous records".

"Kärgeräs - Return From Oblivion" will be ROOT's tenth full-length album. Lyrically, it will be a concept album, and looked at from that perspective, it'll continue the story begun by their 1996 release under a similar yet shorter title, "Kärgeräs", that presents a tale of a pround nation.

www.rootan.net