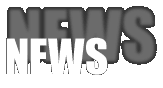 DREAD SOVEREIGN - new videoclip available

Just a few days after their special appearance at Acherontic Arts Festival Irish Doom Metallers DREAD SOVEREIGN unleash a video clip for the song "The Spines Of Saturn"!

https://youtu.be/Jx6l3xV3mIk

It was premiered by Germany's Deaf Forever Magazine: https://www.deaf-forever.de/videopremiere-dread-sovereign

Singer/bassist Alan Averill comments: "Spines of Saturn is a strange trip……partly inspired by a DMT trip that took me through space to Saturn to gaze upon DNA strands hidden in the rings partly inspired by a trip to Chernobyl and the decaying and dead school rooms filled with the drawings, dials and test machines of the old Soviet space programme. The quest for knowledge of the cosmos crippled by a massive nuclear disaster that nearly wiped out much of Western Europe and the fall of communism. Somehow it all made sense to tie them together and here we are…..Spines came together the day before recording FOR DOOM THE BELL TOLLS…..and marries the spirit of Hawkwind with maybe what we could call some form of 'space rock'?……and hey you can dance to it too……take the trip."

The video was made by Costin Chioreanu and contains footage that Nemtheanga shot at Chernobyl.

The band's new album "For Doom The Bell Tolls" was released in March 2017 via Ván Records.
---
DESULTORY - New and final album "Through Aching Aeons" - Details revealed

The Stockholm Death Metal mammoths DESULTORY have returned once again for their fifth and swansong full-length album "Through Aching Aeons" - to be released on 23rd June 2017 via Pulverised Records.

DESULTORY spent the last year writing and recording "Through Aching Aeons" together with Necromorbus Studio's Tore Stjerna (Watain, Repugnant, Portrait, Tribulation, etc) and the result is a far more vicious and aggressive effort than any of their previous albums.

The cover artwork for "Through Aching Aeons" was designed by French graphic artist Pierre-Alain D at 3mmi Design (Kamelot, Necrodeath, etc).

The new track entilted 'In This Embrace' is now available for streaming at these following locations: https://soundcloud.com/pulverised/desultory-in-this-embrace & https://pulverised.bandcamp.com/track/in-this-embrace

Tracklist:
1. Silent Rapture
2. Spineless Kingdom
3. Through Aching Aeons
4. In This Embrace
5. Beneath The Bleeding Sky
6. Slither
7. Divine Blindness
8. Breathing The Ashes
9. Our Departure

---
ORIGIN - New album "Unparalleled Universe" in June - Details and first single revealed
The vaunted U.S. titans of extreme death metal, ORIGIN, have revealed details surrounding their forthcoming new album, "Unparalleled Universe", set to be released on June 30th via Agonia Records (Europe / ROW) and Nuclear Blast Records (North America). Pre-orders for the album are available below. Listen to the first single "Accident And Error" in the form of a 360 degree lyric video at this link:

https://youtu.be/LsMsPHpA_6A

For 20 years, ORIGIN has engaged a full-blown sensory assault of tight, taut, and technical death metal amplified by flashes of grindcore and groove. However, 2017's "Unparalleled Universe" sees the quartet - Paul Ryan (guitar, vocals), John Longstreth (drums), Mike Flores (bass, vocals), and Jason Keyser (vocals) - strengthen that blueprint with a handful of surprises.

"It feels like an Origin album, but it's unparalleled to what you might expect if you haven't heard us for 10 or 15 years" says Ryan. "To me, it's a true reflection of ourselves. I compare it to an action movie. Our earlier material is filled with action from beginning to end. Now, the idea is to add a little more depth and dynamics. You could say there are some twists in the plot musically".

ORIGIN began compiling ideas for what would become "Unparalleled Universe" while touring in support of their 2014 sixth offering, "Omnipresent". Along the way, the record snatched their highest position on the Billboard Heatseekers Chart, bowing in the Top 10. Meanwhile, it garnered acclaim from metal press and successful tours with everyone from Aborted and Exhumed to Immolation and Marduk over the last three years. They've also shined on the Summer Slaughter Tour in 2009 & 2014. On the road with Belphegor last year, the members debuted a skeleton of the first single "Accident and Error" in front of packed crowds.

"We would ask the audience to give us title ideas, but we could never discern what they were actually saying" laughs Ryan. "Riffs typically start on tour, and I keep them in my back pocket. That's the way it is. Ultimately, Unparalleled Universe begins another era for Origin. In the end, we're still writing death metal songs, but we're adding new dimensions. We're still Origin".

"Unparalleled Universe" was recorded and mixed at Chapman Studios in February 2017 alongside longtime collaborator and engineer Robert Rebeck (Tech N9ne). The band emerged with ten new songs including a cover of Brujeria's "Revolución", that were mastered in March 2017 by Colin Marston at Menegroth - The Thousand Caves (Altar of Plagues, Jarobe, Krallice) and wrapped in a cover prepared by Filip Ivanovic (Dismember, Cryptopsy, Heavy Montreal, Gorguts).

Tracklist:
1. Infinitesimal to the Infinite
2. Accident and Error
3. Cascading Failures
4. Mithridatic
5. Truthslayer
6. Invariance Under Transformation
7. Dajjal
8. Burden of Prescience
9. Unequivocal
10. Revolucion

http://www.OriginOfficial.com

---
ROSAE CRUCIS - Deal with Cruz Del Sur Music

Italian Metallers ROSAE CRUCIS have started working on new songs for their next album that will be out on Cruz Del Sur Music!

Named after an ancient, esoteric order, this band from Rome is well known to Italian metalheads.ROSAE CRUCIS in fact have been active since 1989 and always followed their own artistic path, playing epic heavy metal during the 90s, a decade plagued by fashions, composing a very personal style of music and, last but not least, singing in Italian language.

Courage and coherence usually pay off: throughout the years ROSAE CRUCIS have been constantly improving their song writing. They gained a wide fan base, also thanks to their outstanding live performances. And kept the flame of Heavy Metal burning in Italy, a country usually pretty cold towards this style of music.

www.facebook.com/RosaeCrucis

---
ANCIENT - Confirmed for Into Darkness Festival IV (NL) / Additional dates announced

The Norwegian cult returns to the Netherlands for 2 exclusive gigs in December 2017:

December 02: Into Darkness Festival IV (Leeuwarden)
December 03: Baroeg (Rotterdam)

In addition ANCIENT have been confirmed for next year's Under the banner of black light fest in Graz, Austria, which will take place May 12 2018.

The first upcoming live performance of Ancient will be at Gothoom Festival Ostrý Grúň - Slovakia, which will take place this July, 20th 2017.

The band's comeback album "Back To The Land Of The Dead" was released in September 2016 via Soulseller Records.

www.facebook.com/ancientband

---
DISTILLATOR - Full album stream available

Germany's Deaf Forever magazine proudly presents the full stream of DISTILLATOR's second album "Summoning The Malicious".

Check out the premiere at this location: https://www.deaf-forever.de/albumstream-distillator

It's time to THRASH! "Summoning The Malicious" will be released on 1st May 2017 via Empire Records.

www.facebook.com/distillatornl

---
MAIM - New album "Ornaments Of Severity" coming in June - Details revealed

Swedish Death Metal institution MAIM announces its long awaited return!

Their new and third album, "Ornaments Of Severity", will be unleashed on 9th June 2017 via Soulseller Records. It will be available on CD, limited LP and digitally, and features a stunning artwork by Mattias Frisk. Now stripped down to a duo, the guys offer one putrid and filthy Death Metal hammer, more relevant than ever.

A first teaser can be checked out here: https://youtu.be/iFBvRiT_vek

Tracklist:
1. Caves of Echoing Madness
2. Coffin Gloryhole
3. Aura of Desperation
4. With Nails and Bolts
5. The Judas Cradle
6. Skeletons
7. Ceremonial Knife
8. Slaughterhouse
9. The Gnarling Dead
10. Crushing the Tomb
11. Sepulchral Haze

www.facebook.com/pages/Maim/166087683425331

---
GODS FORSAKEN - Debut album announcement

Soulseller Records proudly announces the debut album of Swedish Deathers GODS FORSAKEN!

"In A Pitch Black Grave" will be released on 9th June 2017 on CD, limited LP and in digital versions. Expect an arsenal of raw, buzzsaw driven, no-frills Death Metal from members of bands like Blood Mortized, The Grotesquery and Wombbath! To the death!

A first track entitled "Born Of Blasphemy is available at this location: https://youtu.be/FSQyRRa2yac

Tracklist:
1. In A Pitch Black Grave
2. By Hate He Comes
3. Born Of Blasphemy
4. Ashes Of The Dead
5. Black Winds Of Genocide
6. Curse Of The Serpent
7. Souls Torn Apart
8. An Odyssey Of Broken Bones
9. Chronicles Of A Maniac

www.facebook.com/godsforsakenSWE

---
WALPYRGUS - "Walpyrgus Nights" details revealed - First Song available

We've all heard the stories of legendary antics and debauchery backstage at Metal concerts – and while that is exciting to read or gossip about, very often there's another conversation that happens back there, on the tour bus, or at a local backyard BBQ party over some beers – while you're hanging out with fellow musicians you respect, blasting a classic Maiden, Lizzy, or Priest album – it's almost inevitable that someone says "we should jam together sometime" and while this may be well-intentioned or naively inspired, it seldom comes to fruition. WALPYRGUS, featuring veterans of Twisted Tower Dire, While Heaven Wept, Daylight Dies, and Viper (amongst a long list of many others), is an exception.

"Walpyrgus Nights", the debut album of this supergroup of US metal, will be released on June 9th 2017 via Cruz Del Sur Musc.

A first song is available for streaming at this location: https://soundcloud.com/cruzdelsurmusic/walpyrgus-somewhere-under-summerwind/s-gSJkh

This effort gradually matured over a span of no less than five years and recorded in a variety of locations over the course of two intense years under the guidance of Tom Phillips (While Heaven Wept mastermind) was mixed by longtime collaborator Kevin "131" Gutierrez (Raven, Deceased, Believer) and features the artwork of Gustavo Sazes (Morbid Angel, Arch Enemy, Firewind).

So when the when the stars are right and you're alone, take a journey, lock the world tight and prepare yourself for the tales of demons, spectres, and witches rising on Walpyrgus Nights!

"Walpyrgus Nights" will be available on compact disc, vinyl (featuring a 56-page comic book with lyrics!) and in digital formats.

Tracklist:
1. The Dead Of Night
2. Somewhere Under Summerwind
3. Dead Girls
4. Lauralone
5. Palmystry
6. She Lives
7. Light Of A Torch
8. Walpyrgus Nights

Line-up:
Jonny Aune – Vocals
Scott Waldrop – Guitars
Charley Shackelford – Guitars
Jim Hunter – Bass
Peter Lemieux – Drums
Tom Phillips – Keyboards, Guitars

https://www.facebook.com/Walpyrgus

---
DISTILLATOR - 'Summoning The Malicious' video clip available

Dutch Thrashers DISTILLATOR proudly present another song from their sophomore full-length "Summoning The Malicious", which will be released on 1st May 2017 via Empire Records.

A video for the album's title track is available at this location: https://youtu.be/F_P9p4YiiTY

The concept album, with the main focus on freedom as a whole, introduces more diversity, melody and character than its predecessor "Revolutionary Cells" (2015) and offers elements that go even far beyond the Thrash Metal genre. It was recorded in the band's own studio, mix and mastering were done by Dennis Köhne (Sodom, Melechesh, Exumer, etc).

More clips: "Mechanized Existence" - https://youtu.be/eXFaj2ohO0Q & "Estates Of The Realm" - https://youtu.be/u7uFI4IE2C4

https://www.facebook.com/DISTILLATORNL