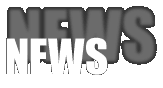 APOSTLE OF SOLITUDE - European Tourdates

US doomers APOSTLE OF SOLITUDE have announced details for a European tour this November, marking their first overseas appearances.

The tour begins on Saturday November 12th, and is bookended with performances at both the DOOM OVER VIENNA festival in Vienna, Austria, as well as the HAMMER OF DOOM festival in Würzburg, Germany.

Complete dates are as follows:

12.11.2016 - DOOM OVER VIENNA festival – Vienna, Austria @ Viper Room Vienna
13.11.2016 - Marburg, Germany @ Szenario
14.11.2016 - Lille, France @ El Diablo – Live Rock Club
15.11.2016 - Roeselare, Belgium @ De Verlichte Geest
16.11.2016 - Tilburg, Netherlands @ Little Devil Bar
18.11.2016 - Szczecin, Poland @ Szczecinski Loft Kultury
19.11.2016 - HAMMER OF DOOM festival – Würzburg, Germany @ Posthalle

The band's last US performance prior to the tour will be Sunday October 9th in Indianapolis, IN at the 5th Quarter Lounge with Saint Vitus, The Skull, and Witch Mountain.

Their latest album "Of Woe And Wounds" was released in October 2014 via Cruz Del Sur Music.

www.facebook.com/apostleofsolitude

---
ANCIENT - Full album stream

"Back To The Land Of The Dead", the highly anticipated comeback of renowned extreme metallers ANCIENT, is now available for streaming in its entirety at Terrorizer UK.

Check it out at this location exclusively for 1 week: www.terrorizer.com/news/listen-new-album-ancient-back-land-dead

The album will be released via Soulseller Records on 16th September - coming on jewelcase-CD, limited 2-LP, limited digipack-CD and in digital versions.

---
REVEL IN FLESH – New album in December
The Deathkult returns!

Swabian Death Metal masters REVEL IN FLESH will unleash their new and fourth full-length-onslaught, entitled "Emissary Of All Plagues", on 2nd December 2016 via Cyclone Empire.

The album was produced by guitar master Maggesson at the band´s own Vault M. Studio. For mix and mastering they worked again with none other than Dan Swanö (BLOODBATH, EDGE OF SANITY, NIGHTINGALE…) at his Unisound Studios.

Mainman Haubersson comments: "After intense months of working and recording we are damned excited about releasing "Emissary of all plagues" upon mankind! It's probably our darkest and most melodic output thus far! Expect a haunted trip to the darkside mixed with the previously known REVEL IN FLESH Death Metal brutality! We are looking forward to present those new tracks on stage as soon as possible! The restless servants of the Deathkult are back!"

Here´s what the Dan "the legend" Swanö has to say about "Emissary Of All Plagues": "Another fantastic worship at the altar of SweDeath. To create the best album so far into their career is astonishing. Both me and the band feel this our best sonic co-operation so far, and to me personally, it is extra cool to finally have nailed what I believe to be the ultimate tribute to the SweDeath Guitar tone! It takes more than just a HM2 pedal to get the right "vomiting" to occur "inside" the distortion! Make sure to check out the vinyl version for a full dynamic mix of this amazing slab of true fucking death metal!"

More infos, tracklist and coverartwork will follow soon.

Upcoming REVEL IN FLESH Live-Dates:

17. September 2016 - Cassel Moshfest Vol.4 @ Kulturzentrum K19, Kassel (GER)
03. December 2016 - Album-Release-Show @ Rock-It, Aalen (GER)

www.facebook.com/pages/Revel-in-Flesh/304228902958414

---
SACRED STEEL - New song available

Sharpen your axes! Today, German metallers SACRED STEEL present the first single taken from their upcoming new album "Heavy Metal Sacrifice".

The title track, introduced by "(Intro) Glory Ride", is a hymn that goes back to the band's roots and to their classic style of traditional heavy metal. Everything in it, from the music to the lyrics, is an act of devotion for the true metal gods.

Check it out at this location: soundcloud.com/cruzdelsurmusic/sets/sacred-steel-intro-glory-ride-heavy-metal-sacrifice

SACRED STEEL never compromised. "Heavy Metal Sacrifice" is the proof. Born to reign in iron glory, forever!

"Heavy Metal Sacrifice" will be released via Cruz Del Sur Music on 14th October. Available as digipack CD, LP (300 ltd. black and 200 ultra-ltd. gold vinyl) and digital.

Tracklist:
1. (Intro) Glory Ride
2. Heavy Metal Sacrifice
3. The Sign Of The Skull
4. Hail The Godz Of War
5. Vulture Priest
6. Children Of The Sky
7. Let There Be Steel
8. Chaos Unleashed
9. The Dead Walk The Earth
10. Beyond The Gates Of Nineveh
11. Iron Donkey

www.facebook.com/sacredsteelofficial

---
DARKNESS - Video premiere

German Thrash Metal legends DARKNESS return with their new full-length album "The Gasoline Solution", to be released internationally by High Roller Records on October 7th.

In anticipation of the release, DARKNESS have revealed a video clip of the opening track, "Tinkerbell Must Die, at Germany's Deaf Forever Magazine.

Check it out here: www.deaf-forever.de/videopremiere-darkness

---
JOHANSSON & SPECKMANN - New song available

The deadly duo JOHANSSON & SPECKMANN have revealed a new song of their upcoming third full-length "Edge Of The Abyss".

Check out the premiere of "You've Stepped On A Dime" at Terrorizer UK: www.terrorizer.com/news/listen-new-track-johansson-speckmann-youve-stepped-dime

The album, garnished with a cover artwork by Roberto Toderico, will be released via Soulseller Records on 16th September.

This will will satisfy your need for ugly thrashing death metal! True old school to the death!

---
TIMOR ET TREMOR - First offcial video

Here comes the brandnew and first video from TIMOR ET TREMOR! The song "Pale Faces" is taken from their new album "For Cold Shades" which was released by TrollZorn Records on 29th July.

youtu.be/pIiEmoPG4bw

Feel the reverberation of chattic-inspired times.

---
ESCARNIUM - Album details and first new song revealed

Brazilian deathers ESCARNIUM will release their new and second album entitled "Interitus" via their new label home Testimony Records on 14th October.

Brutal in its approach and uncompromisingly viscous in its savagery, this is the sound of true death fucking metal!

To get a first impression check out "100 Days Of Bloodbath" here: testimonyrecords.bandcamp.com/album/escarnium-interitus

A premiere of the song was released by No Clean Singing at this location: www.nocleansinging.com/2016/08/21/an-ncs-premiere-escarnium-100-days-of-blood

Tracklist:
1. The Horror
2. While The Furnace Burns
3. Starvation Death Process
4. Radioactive Doom
5. Omnis Mortuus Est - Interitus
6. Macabre Rites
7. Genocide Ritual
8. The Gray Kingdom
9. 100 Days Of Bloodbath
10. Human Waste

www.facebook.com/escarnium

---
ANCIENT - New track streaming

Extreme metallers ANCIENT have released a second track of their new album "Back To The Land Of The Dead" which will be unleashed on 16th September via Soulseller Records. Check out "Death Will Die" at these locations exclusively:

Metalnews.de / Friedhof Magazine / Kaaoszine / Power Of Metal

"Back To The Land Of The Dead" is a comeback for Ancient, 12 years after the previous release "Night Visit". The album was recorded in 7 different locations, in Norway, Denmark, Italy and Greece, mixed in Elfo Studios in Italy, and mastered by Mika Jussila at Finnvox Studios. The album was produced by Ancient. With Nick Barker behind the drumkit, the album is, as expected, the most aggressive and fastest album of Ancient, yet still with a good amount of clean guitars, and various dark atmospheres as the band is known for. The music was composed by Zel and Dhilorz. The lyrics on the album are all written by Zel, many of them speaking about the devil, the spirit of the devil and how it influences us in various devastating and destructive ways, as well as some fantasy lyrics, still somehow connected with the "old Nick subject". The album cover shows a hooded figure coming back to "the land of the dead" to wake up the "spiritually dead people there". The album is 66 minutes long and has 13 tracks, including a cover of Bathory " 13 Candles".

Pre-orders

---
HOUSE BY THE CEMETRAY - Deal with Pulverised Records / Debut album in the works

One of the latest collaboration between Swedish riff-machine Rogga Johansson (Paganizer, Ribspreader, Bone Gnawer, Demiurge, etc) and legendary six-string hacksaw fiend Eric Cutler of the mighty Death Metal evergreens Autopsy, comes a new embodiment of horror and darkness under the moniker HOUSE BY THE CEMETARY!

HOUSE BY THE CEMETARY is a blatant adaptation from the 1981 cult supernatural horror film "The House By The Cemetery" directed by Italian Gore godfather Lucio Fulci and with that as the main influence and driving force, both Rogga and Eric started stewing up ideas for what eventually became an outlet for their love of horror films and of course Death Metal, with HOUSE BY THE CEMETARY. The perfectly-fitting HOUSE BY THE CEMETARY band logo was designed by Bob Toderico, who has done work for bands such as Asphyx, Sinister, Mefisto, etc.

Work on the group's debut album is now underway, with the mixing currently in progress. More details on the album will be announced at a later date.

"This record comes from our darkened souls of horror. May its blood drip from your turntable as it bludgeons your mind!", says Eric Cutler on the upcoming HOUSE BY THE CEMETARY debut album. Rogga Johansson adds: "Expect nothing but the dirtiest ugliest Death Metal we could spew forth."