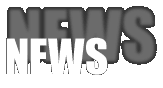 NIDINGR - New song "Heimdalargaldr" unleashed

"I am of nine mothers the offspring, of sisters nine am I the son - I am Heimdallr the White God!!!"

Norwegian Black Metallers NIDINGR present their 4th beast-single entitled "Heimdalargaldr" at this location: https://youtu.be/dwvi86Wdsnc

It is the 4th single from the upcoming album "The High Heat Licks Against Heaven" which will be released on 10th February 2017 via Indie Recordings.

---
MAGNET - New video available - Debut album out now on Soulseller Records

To celebrate today's release of their debut "Feel The Fire", Italian rockers MAGNET proudly present a video clip for the album's title track.

Plunge into their magical mixture of high energy 70's Blues and Rock'n'Roll here: https://youtu.be/x7SxNblpYYo

MAGNET was founded in the first half of 2016, led by the bassist of Psychedelic Witchcraft, Riccardo Giuffrè, who is taking over guitars and vocals here. "Feel The Fire" is released and available now via Soulseller Records on Digipack-CD, limited Gatefold-LP and in digital formats. Another song, "Buried Alive With Thee", is streaming at this location: https://youtu.be/05kglXdQZzMy

---
MORAST - New song available

Today, Germany's black doom hopefuls MORAST premiere a track from their debut album "Ancestral Void". The album will be released in spring via Totenmusik / Van Records.

Have a listen to "Crescent" at this location: https://youtu.be/7u7RZRX_V7g

---
SENTIENT HORROR - New lyric video available - Vinyl announcement

"Ungodly Forms", the highly acclaimed debut album of New Jersey Deathers SENTIENT HORROR, will finally be released on vinyl on 3rd March 2017 via Testimony Records. This version will be limited to 300 copies worldwide, comes with a full dynamic range master by Dan Swanö and includes a lyric-sheet on 140g paper.

Alongside with this announcement the band proudly presents a brand new lyric video - check out "Beyond The Curse of Death" at this location: https://youtu.be/oWliV6Mzhsw

Vinyl pre-orders and a strictly limited run of shirts/longsleeves are available here: https://testimonyrecords.bandcamp.com/album/sentient-horror-ungodly-forms & http://testimonyrecords.bigcartel.com/products

"Ungodly Forms" was initially released in December 2016 through Testimony Records (North American release via Redefining Darkness Records). It was mixed by Damian Herring (Horrendous) and mastered by Dan Swanö who remarked: "One of the best SweDeath projects I have come across in 20 years. The perfect blend of all the highlights from the Swedish scene from 89 to 91. Truly awesome!"

https://www.facebook.com/sentienthorrorofficial

---
PATRIA - "Magna Adversia" details revealed - Lyric video available

Brazilian Black Metallers PATRIA have sealed a deal with Soulseller Records!

The band's new album "Magna Adversia" will be released on 3rd March 2017 and offers ten tracks under the tenuous line between Black Metal and experimental avant-garde music, mixing the South American metal madness with the classic and dark Scandinavian vein. It was co-produced, mixed and mastered by Øystein G. Brun (Borknagar), features Asgeir Mickelson (Ihsahn, Sarke, Borknagar, Spiral Architect…) on drums and Fabiano Penna (Rebaelliun) as special guest on the orchestrations.

The cover art was made by PATRIA's guitarist Mantus, known in the graphic art world as Marcelo Vasco, who already worked for major bands like Slayer, Kreator, Machine Head, Soulfly, Dark Funeral, Hatebreed to name a few.

A lyric video for the song "Axis" is available at this location: https://youtu.be/sml93vjVejw

The band comments: "We're so excited for having signed with Soulseller Records. They have been a very prolific and prominent label in the Metal scene and I can't wait to see what we'll be able to do together through this new and great cooperation. Onwards! The album "Magna Adversia" definitely marks a new stage in our music and Patria history. We have been worked with full force along this entire year on this record, in a way we never did before, doing experiments on rehearsals, pre-productions and trying to synthesize in a very cool and dynamic way all our musical energy during these 8 years since our formation. This album carries our sweat, blood and soul, for real! It's really special!".

"Magna Adversia - Tracklist:
1. Infidels
2. Axis
3. Heartless
4. A Two-Way Path
5. Communion
6. Now I Bleed
7. Arsonist
8. The Oath
9. Porcelain Idols
10. Magna Adversia

www.facebook.com/patriaofficial

---
GUTTER INSTINCT - Deal with Pulverised Records

Pulverised Records is immensely proud to welcome one of the most sinistrous Swedish chainsaw-horde to come out from recent years GUTTER INSTINCT!

Formed only in 2012, GUTTER INSTINCT quickly gained underground attention with their unconventional matrimony between the ferocious HM-2 buzzsaw sound, the early American Death Metal influences and the abrasive misanthropic nature of Black Metal; the end result is a monstrous blend of huge crushing riffs raining down like an avalanche but with a tinge of melodic sensibility reminiscent of their Swedish counterparts.

GUTTER INSTINCT are slated to enter studio once again in April 2017 for the group's sophomore record, more details on the progress of the new album will be announced soon.

In an official statement by the band: "GUTTER INSTINCT is very thrilled to have signed with Pulverised Records for our sophomore album. This is a label with eyes and ears towards the underground that, like us, is totally dedicated to the extreme Metal scene. With our second album, we will plunge headfirst into the maelstrom and dive even deeper into the wretched abyss that is blackened Death Metal. We will enter the studio in April to record eight annihilating songs of bitterness and loathing towards this world."

Pulverised Records A&R manager Calvin Chiang also commented: When we first heard GUTTER INSTINCT, we immediately realized that they have a pretty special knack on the songwriting department; they weren't just doing the safe and standard fanfare Swedish Death Metal way which can sometimes be a major hit or miss. We also felt that the band was still hungry, thriving and had an abundance of potential, so it was a no-brainer when they approached us to do the next record and we certainly hope we can bring GUTTER INSTINCT to the next level. As it is, the last GUTTER INSTINCT record "Age Of The Fanatics" is already on my Top 10 Albums for 2016 and it's definitely great to be working alongside one of our favorite bands."

www.facebook.com/gutterinstinct

---
LUNAR SHADOW - "Far From Light" - Debut album announcement

LUNAR SHADOW is a young German band that we think perfectly incarnates the spirit of Cruz Del Sur Music.

Led by guitarist Max "Savage" Birbaum, they have worked their way to the debut LP with patience and extreme dedication. After the release of their first EP 'Triumphator' in 2015 (nominated "Demo Of The Month" on German Rock Hard magazine) LUNAR SHADOW played a number of selected live shows including Harder Than Steel and other appearances together with Atlantean Kodex, Dark Forest, Argus.

One year after there are tales of strange sounds in the hills. Chariots are being prepared for war. Women and children are fearful. LUNAR SHADOW have returned!

"Far From Light" delivers eight brand new songs for a playing time of over 60 minutes. Epic, melodic, thoughtful and proudly regressive. The way we like it! The album will be released in Europe on February 24, 2017, an American release date has been set for March 10, 2017.

---
REVEL IN FLESH - Full album stream

Today, "Emissary Of All Plagues" is streaming in its entirety at Terrorizer (UK) for 1 week: www.terrorizer.com/news/listen-new-revel-flesh-album-emissary-plagues

The new album of German deathers REVEL IN FLESH is out now on Cyclone Empire!

www.facebook.com/pages/Revel-in-Flesh/304228902958414

---
SCREAMER - New album "Hell Machine" in February 2017

Swedish hopefuls SCREAMER are back! After a few line-up re-shuffles it's time for the band's "difficult third album", entitled "Hell Machine". It will be released on 24th February 2017 via High Roller Records. With singer Andreas Wikström (originally hailing from Umeå in the far north of Sweden) and bassist Fredrik Svensson Carlström (from Falköping) two new guys have entered the Screamer fold.

This infusion of new blood has rekindled the enthusiasm within the band. Drummer Henrik Petersson can't hide his joy about how the new album turned out: "The song 'On My Way' is probably one of the strongest songs we've ever made, along with 'Monte Carlo Nights', which we're pretty sure will satisfy every fan of the band out there. But the most epic piece we've ever written must be 'Lady Of The Night'! 'Hell Machine', the title track, on the other hand, is pure heavy metal euphoria. I can go on and list every track of the album here, that's how proud we are of this album!"

Tracklist:
1. Alive
2. On My Way
3. Hell Machine
4. Lady Of The Night
5. Warrior
6. Denim And Leather
7. Monte Carlo Nights
8. The Punishment

wearescreamer.com

---
FERAL - New song of upcoming EP available

The new track "The Cult of the Head" of Swedish Deathers FERAL is now available for streaming at SOUNDCLOUD & YOUTUBE!

The track is taken from the upcoming EP "From the Mortuary" that will be released on CD and digital formats on December 2nd through German label Cyclone Empire. The EP features 4 brand new tracks as well as a re-arranged and re-recorded version of the track "Necrofilthiac", which was previously released on the Afterparty Massacre soundtrack compilation and a cover of the classic PENTAGRAM track "Relentless".

Mixing and mastering was handled once again by ex-guitarist, Petter Nilsson, and the cover art is done by Costin Chioreanu of Twilight13Media.

The band previously released a lyric video for the song "Reborn in the Morgue", which can be viewed here: www.youtube.com/watch?v=DWbckLWPZPk

www.facebook.com/feralswe