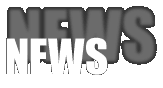 MINAS MORGUL - New album "Kult" - Details and first song revealed

German Black Metallers MINAS MORGUL will celebrate their 20 year anniversary with a new album! "Kult", their sixth full-length, will be released on 1st December 2017 via Trollzorn and presents the band more multifaceted than ever before.

Uncompromising and relentless - epic and majestic!

The title track is available at this location: https://youtu.be/6Y6rqt_u8FU

Tracklist
1. Einleitung
2. Kult
3. Ein Teil von mir
4. Abschied
5. Leere
6. Bevor ich gehe
7. Nur eine Kugel
8. Scherben
9. Was bleibt
10. XX

www.facebook.com/MinasMorgul / http://www.trollzorn.de

---
UNDER THE CHURCH - New lyric video available

Swedish defilers UNDER THE CHURCH unearth more deathly freshness of underworldly graves with their sophomore full-length "Supernatural Punishment"! The album will be released on 10th November 2017 via Pulverised Records.

A lyric video for the track "Wretched Disfigurement" is available at this location: https://youtu.be/g-wuDHlNsII

Featuring nine tracks of pure in-your-face no frills Swedish Death Metal, "Supernatural Punishment" is undoubtedly the most diverse UNDER THE CHURCH record to date with very well integrated yet raw songwriting. The artwork was once again done by Swedish illustrator Mattias Frisk (Ghost, Vanhelgd, Trap Them, etc).

Tracklist:
1. The Stygian Horror
2. Supernatural Punishment
3. Ancient Ritual
4. Staircase To Hell
5. Vitalizing Funeral
6. The Death Of Innocence
7. Crypt Of Pelvises
8. Wretched Disfigurement
9. Silence Of The Shadows

Line-up:
Erik Qvick – drums
Lars Henriksson – bass
Erik Sahlström – vocals
Erik Wallin – guitars
Marcus Klack - guitars

https://www.facebook.com/UnderTheChurch / https://www.pulverised.net

---
THE SPIRIT - Full album stream available

"Sounds From the Vortex", the highly acclaimed debut full-length of German Black/Death-Metallers THE SPIRIT, is now available for streaming in its entirety at the following locations.

https://youtu.be/R-k9bYDv8QY & http://www.thespiritmetal.bandcamp.com

Enjoy the full dose of highest quality Death/Black art! "Sounds From the Vortex" is out now and can be purchased directly from the band on CD and in digital formats.

https://www.facebook.com/thespiritband / http://www.thespirit.bigcartel.com

---
DEGIAL - New videoclip available

Swedish Death Metal pestilence DEGIAL have published a videoclip of the track "Thousand Spears Impale", taken from their upcoming 3rd album "Predator Reign"!

https://youtu.be/Lza0trFC-fA

Wild and unleashed, the clip perfectly captures a typical DEGIAL performance. It is as raw as it is authenthic & of course the black devours the white. "Predator Reign" will be released on November 24th on LP/CD by Sepulchral Voice Records.

---
LADY BEAST - Album Details and Lyric Video revealed

Pittsburgh, PA NWOBHM-inspired upstarts LADY BEAST have issued a lyric video for "Every Giant Shall Fall", a song from their forthcoming third album "Vicious Breed", which will be released on 17th November 2017 via Italy's Cruz Del Sur Music.

https://youtu.be/HUexedxAqUc

Comments lead singer Deb Levine: "It's the DIO side of me that likes to take the listener on a journey or hear a story. The whole album essentially has a theme (only that we realized after listening over and over to the recordings) that was completely unintentional during my lyric writing. The theme is living, surviving and dying. Each song represents or tells a story of each of these acts. 'Every Giant Shall Fall' is a tale of survival. Not having everything you may need, but using what you have, including your spirit, to be victorious. In the song, the giant enemy was strong, but the people never gave up hope."

Recorded at +/- Studios in Pittsburgh under the supervision of Jason Jouver, "Vicious Breed" is LADY BEAST's most dynamic album to date. Sporting a wide variety of moods and flavors, "Vicious Breed" features the speedy title track, downright heavy "Lone Hunter", the balladry of "Always With Me" and the straight-up rock of "Get Out Of My Way".

Tracklist:
01. Seal The Hex
02. Lone Hunter
03. The Way
04. Always With Me
05. Get Out
06. Every Giant Shall Fall
07. Sky Graves
08. Vicious Breed

https://www.facebook.com/ladybeastofficial / http://www.cruzdelsurmusic.com

---
THE SPIRIT - New song premiere

German Black/Death horde THE SPIRIT have unleashed another song from their highly anticipated debut album "Sounds From the Vortex"!

"The Great Mortality" is streaming now at this location: https://youtu.be/mxFl7AYO62g

The album will be released on 13th October 2017. It was recorded, mixed and mastered at Iguana Studios and features an artwork from up-and-coming artist WÆIK.

Pre-orders: http://www.thespirit.bigcartel.com

https://www.facebook.com/thespiritband

---
LEWIS & THE STRANGE MAGICS - "Ugly Face" Song Premiere

Spanish Heavy-Psych-Rockers LEWIS & THE STRANGE MAGICS have revealed another song from their upcoming new album "Evade Your Soul"!

Check out "Ugly Face" via "It's Psychedelic Baby" at this location: http://www.psychedelicbabymag.com/2017/10/lewis-strange-magics-ugly-face-premiere.html

"Evade Your Soul" will be released on 20th October 2017 via Soulseller Records on CD, vinyl and in digital formats. A video for the song "You'll Be Free Forever" is available at this location: https://youtu.be/Z9Zpas_cU_A

https://www.facebook.com/lewismagics

---
GORGOROTH - "Under The Sign Of Hell" - Re-Release Announcement

The original '97 recordings finally made available again via Soulseller Records!

Driven by the masterful riffing, the raw and cold drums and vocals, the third and even so unique masterpiece of GORGOROTH has been a breed apart ever since its release in 1997.

Now finally presented again with refreshed artwork and layout, supervised by Infernus, this supreme Black Metal album will be re-released on CD and various vinyl versions, accompanied by new merchandise (t-shirts and hooded sweaters).

"Under The Sign Of Hell" is scheduled for a late November release. Pre-orders are expected to start in October.

Recording line-up:
Pest – Vocals
Infernus – Guitars, bass
Grim (R.I.P. 1999) – Drums
Ares – Bass (Track 1)

Tracklist:
1. Revelation of Doom
2. Krig
3. Funeral Procession
4. Profetens åpenbaring
5. Postludium
6. Ødeleggelse og undergang
7. Blood Stains the Circle
8. The Rite of Infernal Invocation
9. The Devil Is Calling

www.gorgoroth.info / http://www.soulsellerrecords.com

---
BARK - New album 'Like Humans Do' & New videoclip

BARK is the new pack of Antwerp stray dogs of extreme sound. Infectious dirty riffs and a voice that tears your speakers apart. They serve their tunes raw, unpolished, gritty and dark!

They just finished their second discharge 'Like Humans Do', recorded by BARK and mixed and mastered by Tue Madsen in Antfarm Studios in Denmark. The album will be released on 10th November via Sound of the Hound Records!

A a new videoclip,"It's All In Your Head", is available at this location: https://youtu.be/vHJvS6SNYoI

Listen to the Sound of the Hound, listen to the Voice of Dog!

Tracklist:
1. It's All In Your Head
2. Aftermath
3. Last Man Standing
4. Hollow Words
5. Cannibal Law
6. My Heart Is A Bone
7. Like Humans Do
8. A Tribute To San La Muerte
9. Freedom To Hate
10. Wild Thing
11. Dog Life
12. No Shelter
13. Speak To The Dead

---
CRYPTS OF DESPAIR - Deal with Testimony Records - Debut album details revealed

Testimony Records proudly present their latest signing: Lithuanian Death Metallers CRYPTS OF DESPAIR! The band's debut full-length "The Stench Of The Earth" will be released on 24th November 2017 on CD and LP (limited to 300 copies).

Originally founded in 2009, CRYPTS OF DESPAIR was fully revived in 2016 and evolved into a heavier and darker sound reinforced by an unusual approach of using two fully fledged vocalists with lyrical themes that include disgust and hatred towards humanity, death worship and the occult.

A first track entitled "Dead Light" and pre-order options are available at this location: https://testimonyrecords.bandcamp.com/album/crypts-of-despair-the-stench-of-the-earth

CRYPTS OF DESPAIR are ready to spread their darkness all around the world! On 16th September they will support GRAVE MIASMA on their 15 year anniversary show in London (Boston Music Room, https://www.facebook.com/events/252666758566855).

Tracklist:
1. The Stench Of The Earth
2. Path To Vengeance
3. Pits Of Endless Torment
4. 77
5. Fleshless Eternity
6. Enslaved In Blasphemy
7. Possessed By Astral Parasites
8. Ravage The Earth
9. Monuments Of Fear
10. Dead Light

https://www.facebook.com/cryptsofdespair