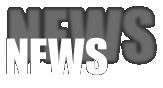 UNLIGHT - Video premiere "Create And Annihilate"
"Antihelion", the new and seventh album of German black metallers UNLIGHT, will be unleashed on 4th November through War Anthem Records.

A video clip for the new song "Create And Annihilate" is now available at this location: youtu.be/Jlqt8Ej1Ibo

Get ready for an atmospheric blizzard from southern Germany to bring pure darkness in the middle of this forthcoming winter...

Official teaser: youtu.be/sCO4TYbkftU

Tracklist:
01. Ekpyrosis (Unsealing The Anticlimax Millennium)
02. Create And Annihilate (The Quintessence Of Venoms)
03. Antihelion (Arise And Enflesh)
04. The Bone Trumpet (As The Breath Passeth From My Lips)
05. Leveller Of Kingdoms (Iconoclast)
06. Apollyon Nadir (Thou Art The Grave)
07. Flight Of The Sinistral Witch (Riding The Wraith-Winged Steed)
08. Der Aether schwerer Erde (Des Staubes Kinder)
09. To Sear The Heavens (Spitter Of Venoms)
10. Nordic Tunes Of Fenrir (Ode To QUORTHON)
11. First Son Of Flame (I am Cain)

www.unlight.org

---
AGE OF WOE - Full album stream available

"An Ill Wind Blowing", the new and second full-length of Swedish horde AGE OF WOE, will be released on 14th October 2016 via War Anthem Records.

Check out the full album stream at this loaction: noisey.vice.com/en_us/article/age-of-woes-an-ill-wind-blowing-is-a-monday-morning-gut-punch

"An Ill Wind Blowing" was recorded live in Elementstudion, Gothenburg with Carlos Sepulveda (Leather Nun, Psycore etc), engineered by Linus Andersson (Goat, Yuri Gagarin etc) and mastered by Brad Boatright (Sleep, Nails, Obituary, Yob etc).

Teaser: youtu.be/VxfB47zTp_Q

"Voices of the Unheard" video clip: youtu.be/7Um06lMYqJI

Expect nothing but pure audio destruction!

Tourdates:

Sep 30, 2016 - Wizard of Fuzz Festival, Gothenburg, Sweden
Oct 21, 2016 - AZ, Wuppertal, Germany
Oct 22, 2016 - Jam Club, Koblenz, Germany
Oct 23, 2016 - White Rabbit Club, Freiburg, Germany
Oct 24, 2016 - Ebrietas, Zürich, Switzerland
Oct 25, 2016 - Saint Christophe Vallon, Goutrens, France
Oct 26, 2016 - KJBI, Montpellier, France
Oct 27, 2016 - Les Pavillons Sauvages, Toulouse, France
Oct 28, 2016 - La Scène Michelet, Nantes, France
Oct 29, 2016 - La Comedia, Paris, France
Oct 30, 2016 - El Diablo, Lille, France
Oct 31, 2016 - No Man's Land, Volmerange-les-Mines, France
Nov 1, 2016 - Titans Club, Lens, Belgium
Nov 2, 2016 - De Onderbroek, Nijmegen, Netherlands
Nov 3, 2016 - Mukkes, Leeuwarden, Netherlands
Nov 4, 2016 - Drum Hard, Bielefeld, Germany
Nov 5, 2016 - Alte Meierei, Kiel, Germany
Jan 28, 2017 - Mono Goes Metal Festival, Aarhus, Denmark

www.facebook.com/ageofwoe

---
HAMMER KING - "King Is Rising" album details and video revealed

Cruz Del Sur Music is pleased to announce the release of HAMMER KING's second album "King Is Rising" on 11th November 2016. It will be available on CD (with 1 bonus track), vinyl and in digital formats.

Recorded at Charles Greywolf's "Studio Greywolf", "King Is Rising" is once more packed with the truest Heavy Metal in this and all possible other worlds - Heavy Metal in the tradition of Iron Maiden and Judas Priest with more than a reference to German Power Metal. For the album's artwork, the band decided to set up again a partnership with brilliant German artist Timo Würz.

A video for the title track is available now at this location: youtu.be/BUI2L5KGYl4

Tracklist:
1. King Is Rising
2. Last Hellriders
3. For God And The King
4. Warrior's Reign
5. Reichshammer
6. Kingbrother
7. Battle Gorse
8. Kill The Messenger
9. The Hammer Is The King
10. Viva 'La King
11. Battalions Of War
12. Eternal Tower Of Woe
13. Our Fathers' Fathers (CD BONUS TRACK)

The album will have its release party on November 12th, at Cruz Del Sur Music own's "Burn This Town" Festival in Rome, also featuring Sacred Steel, Rosae Crucis, Battle Ram and Graal. Other shows have been recently confirmed, including:

Oct 14th - Weiher (Ger), Live Music Hall
Oct 15th - Kusel (Ger), Schalander
Oct 29th - Landeck (AT), Altes Kino
Nov 19 - Kaiserslautern (Ger), German release-party
Dec 3rd - Mannheim (Ger), 7er Club
Jan 14, 2017 - Pirmasens (Ger), Schwemme
Jan 15, 2017 - Bühl (Ger), Kneipple
Apr 8, 2017 - Neunkirchen (Ger), Stummsche Reithalle

www.facebook.com/thehammerking

---
RA AL DEE EXPERIENCE - New song revealed

It is time to celebrate: RA AL DEE EXPERIENCE and Ván Records are proud to announce the official release of the duo's new EP "Diatessaron".

soundcloud.com/v-n-records/ra-al-dee-experience-moses-geht-den-exodus

Ra Al Dee Experience - its name deriving from its two players: Ben Ya Min Al Dee (Percussion, Voice) and M. Dalos Ra (Guitar, Saz, Voice). The duo is performing acoustic oriental craftsmanship with strong mystical content in own compositions.Titles and themes of the compositions derive from Kabbalah mysticism and the vast secrets emerging by studying Torah.

---
ROOT - Premiere new song "Life Of Demon"
Legendary Czech dark metallers ROOT premiere new song "Life Of Demon" in anticipation of their upcoming album "Kärgeräs - Return From Oblivion", set to be released on November 25th via Agonia. Listen to the album's opening track at:

youtu.be/2lLvkGyaDuY

ROOT is one of the original pre-second-wave black metal bands formed in 1987 by iconic vocalist Jiri 'Big Boss' Valter. In contrast to Bathory and Venom, ROOT took the black metal genre in a more refined direction, featuring Big Boss' chartacteristic clean vocals, dark sound and an epic approach altogether. Nowadays, ROOT is often recognized as an epic heavy/black metal act, or as the band simply puts it - a dark metal band.

The new album, "Kärgeräs - Return From Oblivion", will be different from their 2011's offering, "Heritage Of Satan", says the band: "As always in our history as a band, we aim to deliver a unique album, something that will stand out and shine its own light in our discography. Expect dark metal at its best, along with some surprising elements. We've recorded one fully acoustic song and one entirely instrumental. Overall, the album will include ten new tracks that will differ from our previous records".

"Kärgeräs - Return From Oblivion" will be ROOT's tenth full-length album. Lyrically, it will be a concept album, and looked at from that perspective, it'll continue the story begun by their 1996 release under a similar yet shorter title, "Kärgeräs", that presents a tale of a pround nation.

www.rootan.net

---
ESCARNIUM - New lyric video

Brazilian Death Metal horde ESCARNIUM have revealed a new lyric video!

youtu.be/VlM1APjBuJ8

The track "Omnis Mortuus Est - Interitus" is taken from their new and second album entitled "Interitus" which will be unleashed via Testimony Records on 14th October.

---
SACRED STEEL presents "Let There Be Steel" video

About three more weeks and the new, highly anticipated SACRED STEEL album "Heavy Metal Sacrifice" will finally see the light of day!

Today, Cruz Del Sur Music and the band present a second track out of it: "Let There Be Steel", a manifesto of SACRED STEEL's music and philosophy. The lyric video can be seen here: youtu.be/-KKSHelVu8k

"Heavy Metal Sacrifice" celebrates SACRED STEEL's 20th year of activity and promises to be one of their heaviest album ever. It will be released through Cruz Del Sur Music on digipak, LP (black and limited gold) and digital on 14th October 2016. Both the digipak and the LP feature an embossed band logo and album title.

SACRED STEEL will hold a release party on 15th October in their hometown Ludwigsburg with Tankard, Stallion, Tragedy Divine and label mates Septagon.

On related news, the band will perform this Saturday at Harder Than Steel Festival in Dittingheim (DE) in replacement of Lethal Steel. They will hit the stage at 17:30 right before their label mates Dark Forest. The bill includes Seven Sisters, Frenzy, Steel Lover, Tokyo Blade and Ross The Boss. More info at: www.facebook.com/harderthansteelfest

Upcoming live dates:
01.10.2016 - Harder Than Steel Festival - Dittingheim (GER), Sporthalle
15.10.2016 - 20 years of Sacred Steel Festival & Record Releaseparty - Ludwigsburg (GER), Scala
21.10.2016 - Vienna (A), Escape
22.10.2016 - Phantoms Of Pilsen, Pilsen (CZ)
12.11.2016 - Burn This Town Festival - Rome (IT), Traffic Club
13.01.2017 - Hamburg (GER), Bambi Galore

www.sacredsteel.eu

---
THEM - Lyric video available

International metal project THEM, consisting of stellar musicians from around the globe, has unveiled a lyric video for the track "Dead Of Night", which is taken from the upcoming debut album "Sweet Hollow" - to be released on 30th September via Empire Records.

Check out the clip at this location: youtu.be/nQJA8JBP1dM

Line-up:
Troy Norr "KK Fossor" / Vocals (Coldsteel)
Mike LePond / Bass (Symphony X)
Kevin Talley / Drums (Suffocation)
Markus Ulrich / Guitars (Lanfear, Septagon)
Markus Johansson / Guitars (Sylencer)
Richie Seibel / Keyboards (Lanfear)

www.facebook.com/thembandofficial / www.facebook.com/empirerecordsbe

---
SKILTRON - New song available

Argentine Celtic Folk Metal legation SKILTRON have revealed a song from their upcoming new full-length "Legacy of Blood" which will be released through TrollZorn Records on 30th September.

Check out "The Taste Of Victory" at this location: youtu.be/oOGetrbdxp4

The fifth album "Legacy Of Blood" shows SKILTRON in absolute perfection and offers sophisticated and timeless Folk Metal class across the board.

---
HEIMDALLS WACHT - Album details revealed & Lyric video available

A warning sign and a lamentation… invoking what once was and never will be again!

German Black Metallers HEIMDALLS WACHT will release their new album "Geisterseher" on 14th October via Trollzorn!

A first song is already available - check out the lyric video for "Scyomantia" at this location: youtu.be/DTo8E8Jqax8

The album was produced at renowned Stage One Studio with Andy Classen (Krisiun, Asphyx, Belphegor etc.) and offers the band's best material to date with a professional sound standard which doesn't conflict with their true oldschool underground attitude. Furthermore the new and second singer Skjeld, known from Nytkalgia, pushes the boundaries of the former HEIMDALLS WACHT sound to a new dimension with his scene known extreme vocals.

Clamoring wrath! Shrieking desperation! Sonic weltschmerz! Withdrawn melancholy! Be prepared...

Tracklist:
1. Spökenkieker
2. Wir sind die Wächter
3. Der kommende Gott (Treffen mit Sabazios)
4. Scyomantia - Der Thron im Schatten
5. Tairach
6. Taedium Vitae
7. Anderswelt