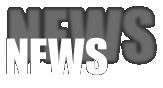 ISTAPP - New Lyric Video "Eternal Winter"
Swedish Melodic Black Metallers ISTAPP have unleashed a new lyric video!

Prepare to perish in "Eternal Winter": https://youtu.be/31Pk0mIP8og

The band's fourth longplayer "The Insidious Star", featuring a cover artwork by Pär Olofsson, will be released on 26th April 2019 via Trollzorn on CD, LP (including a bonustrack) and digitally.

Ever since their formation in 2005 in the South East of Sweden, ISTAPP celebrate majestic uplifting Scandinavian art. Impetuous wildness meets highly melodic aesthetics strikingly harmonious!

Another track of the album, entitled "Natten Da Gud Blundade (1888)", is streaming at this loaction: https://youtu.be/stCnkfpVk8w

Pre-orders: http://www.trollzorn.de/store

Tracklist:
1. Eternal Winter
2. Dit Solen Aldrig Nar
3. Natten Da Gud Blundade (1888)
4. Snowball Earth
5. Muspelheim
6. The Alliance of Cold
7. The Insidious Star
8. Vita Doeden
9. Orrekulle

LP Bonustrack: "Maifrost" - feat. vocals & lyrics by Alboin (EIS)

www.facebook.com/Istapp-Official-125581444205995 / www.trollzorn.de

---

MOLASSES - Roadburn Showcase & Single Announcement

MOLASSES, the new band of The Devil's Blood singer Farida Lemouchi and her friends Oeds Beydals, Job van de Zande, and Ron van Herpen alongside Marcel van de Vondervoort (Astrosoniq), Bob Hogenelst (Birth of Joy) and Matthijs Stronks (Donnerwetter), will perform at this years Roadburn Festival!

Detailed info is available here: https://roadburn.com/band/molasses

Their new single "Mourning Haze"/"Drops Of Sunlight" (12'' & CD) will be released at Roadburn as well, coming via Van Records on 11th April 2019.

www.van-records.de

---
ORIGIN - New Single "Infestation" available
Iconic, American, technical death metallers, ORIGIN, teamed up with Loudwire to present a new track "Infestation" in the form of a lyric video.

The song comes from the band's forthcoming anniversary album "Abiogenesis - A Coming Into Existence", in which founding member Paul Ryan revists the band's earliest & unreleased creations.

The album will be available on May 3rd worldwide via Agonia Records and the new track is available at this location: http://loudwire.com/origin-infestation-song-premiere

The first single, "Mind Asylum", is streamig here: https://youtu.be/vCrnou_gmtA

"Abiogenesis - A Coming Into Existence" was recorded and recreated from the original 1991-1996 era that preceded ORIGIN's official formation. The album features never-before released tracks, that laid foundations to one of America's top death metal purveyors. The tracks on "Abiogensis" were recreated to the best of his ability, by founding ORIGIN member & mastermind Paul Ryan, who recorded all instruments himself, between 2013 and 2018.

The twelve-track album includes eighth new (previously unreleased) tracks from the pre-ORIGIN period, spanning from the "Necrotomy" (1990-1991) to "Thee Abomination" (1992-1993) era of the band (the "Abiogenesis" part of the album). They're followed by a remastered version of ORIGIN's first ever EP from 1998 (and first ever death metal recording to use the "gravity blast" drumming technique) as a special bonus re-release for all ORIGIN fans & album collectors ("A Coming Into Existence" part). This EP was never available for worldwide release before.

The "Abiogenesis" album was written between 1990 and 1993 and recorded between 2013 and 2018. David Nollac took care of the tracking at Hyde Street Studios in San Francisco (Ca), with final mix and master done by long-time ORIGIN collaborator, Robert Rebeck. The latter remastered "A Coming Into Existence" bonus EP in 2018, for the needs of this release. The bonus EP was originally recorded and mixed at Mercy Studios in Lawrence (Kansas) by said Robert Rebeck, back in 1998. The "Abiogenesis" cover artwork features a photo of the "Pillars of Creation" from the new advanced Hubble space telescope.

Tracklisting:
"Abiogenesis"
1. Insanity*
2. Mauled**
3. Autopsied Alive**
4. Spastic Regurgitation*
5. Bleed as Me*
6. Mind Asylum*
7. Infestation*
8. Murderer**
--
"A Coming Into Existence"
9. Lethal Manipulation: The Bonecrusher Chronicles***
10. Sociocide***
11. Manimal Instincts***
12. Inner Reflections The Pain from Within***

* Necrotomy (pre-Origin) 1990-91.
**Thee Abomination (pre-Origin) 1992-93.
*** Origin 1997-98

www.facebook.com/Origin / www.agoniarecords.com

---

JOSEPH THOLL - New Video & Album Announcement

Outstanding Swedish singer and guitarist JOSEPH THOLL (ex-Enforcer, Black Trip/Vojd, Robert Pehrssons Humbucker) returns with a solo album!

"Devils Drum" will be released later this year via High Roller Records!

Enjoy the first video of this album - "It's Just Rock n' Roll": https://youtu.be/FMKk191ZTuo

www.facebook.com/josephthollmusic / www.hrrecords.de

---
THORONDIR - New Videoclip - Berserkerwut
Bavarian Pagan Metallers THORONDIR have revealed another song of their upcoming third longplayer!

Check out the videoclip for "Berserkerwut" at this location: https://youtu.be/z_Ya-uUxevM

"Des Wandrers Mär", the band's first ever concept album, will be released on April 19th via Trollzorn. It tells a coherent story about a fictional world on the edge of the abyss, musically accompanied by majestic, atmospheric Pagan/Black Metal.

The cover artwork was created by Jan Yrlund / Darkgrove.net (Korpiklaani, Manowar, Tyr, etc.).

Pre-Orders: http://www.trollzorn.de/store

Tracklist:
1. Prolog
2. Rache durch das Schwert (https://youtu.be/eEpcaCreolY)
3. Fenriswolf
4. Dunkle Zeichen
5. Thoron
6. Tiefe Narben
7. Den Göttern zu Ehr
8. In der Weite ein Licht
9. Das Totenheer von Barathir
10. Durch des Adlers Augen
11. Schwarze Flut
12. Berserkerwut
13. Epilog

www.facebook.com/THORONDIRofficial / www.trollzorn.de

---
OCTOBER TIDE - New Track "I, The Polluter"
Sweden's melodic death/doom metal masters OCTOBER TIDE, feat. ex-Katatonia guitarists Fredrik and Mattias Norrman, premiere the first single from their upcoming, sixth studio album, "In Splendor Below".

The album is set to be released on May 17th worldwide via Agonia Records, while the new track titled "I, The Polluter" is available for listening at this link: https://youtu.be/dQWHmcCE-PU

With a history tracing back to the epicentre of melodic death metal in Sweden, OCTOBER TIDE have come a long way and have generated a spark that is strongly felt in the energy of the scene. "In Splendor Below" is the latest addition to their vibrant discography of guitar-driven, emotive death/doom metal art. It packs some of the most authentic and unique compositions from the capable hands of founding member and long-time Katatonia guitarist, Fredrik Norrman, his brother and guitarist Mattias Norrman (ex-Katatonia), vocalist Alexander Högbom (Demonical), bassist Johan Jönsegård (Letters From The Colony) and drummer Jonas Sköld (Letters From The Colony / Thenighttimeproject). While Fredrik prefers for the music to speak for itself, he finds the new album "a bit more aggressive, a bit more death metal, and with an overall colder feeling than previous records".

"In Splendor Below" album was mixed and mastered by Karl Daniel Lidén at Tri-Lamd studios (Bloodbath, Katatonia, Breach, Craft). It was produced by Alexander Backlund from Nailvillage Studio (Thenighttimeproject / Letters From Colony) and OCTOBER TIDE. Tomarum av Christine Linde created the cover artwork.

Tracklist:
1. I, The Polluter
2. We Died in October
3. Ögonblick Av Nåd
4. Stars Starve Me
5. Our Famine
6. Guide My Pulse
7. Seconds
8. Envy of the Moon

www.facebook.com/octobertideband / www.agoniarecords.com

---
ARSTIDIR LIFSINS - Album Details & New Video
Outstanding German/Icelandic metallers ARSTIDIR LIFSINS return with their highly anticipated 4th album entitled "Saga á tveim tungum I: Vápn ok viðr". Like all previous outputs, the album will be released via German quality label Ván Records on exclusive 2LP, Digipack CD and known digital channels - coming on April 26th, 2019.

A video clip for the song "Morðbál á flugi ok klofin mundriða hjól" is now available at this location: https://youtu.be/gUnoNDFibKE

Since 2008, the art of ARSTIDIR LIFSINS breathes Old Norse history on all levels. Entirely sung in Old Icelandic and twinned with its sister album 'Saga á tveim tungum II: Eigi fjǫll né firðir' to be released in late 2019, 'Vápn ok viðr' takes you on a journey to the brutal power attempts of (in)famous Norwegian king Óláfr helgi Haraldsson in the early eleventh century as it is portrayed in the vernacular medieval Scandinavian sources.

Tracklist:
1. Fornjóts synir ljótir at Haddingja lands lynláðum
2. Sundvǫrpuðir ok áraþytr
3. Morðbál á flugi ok klofin mundriða hjól
4. Líf á milli hveinandi bloðkerta
5. Stǫng óð gylld fyr gǫngum ræfi
6. Siðar heilags brá sólar ljósi
7. Vandar jǫtunn reisti fiska upp af vǫtnum
8. Fregit hefk satt
9. Haldi oss frá eldi, eilífr skapa deilir

www.facebook.com/arstidirlifsins / www.van-records.de

---
USURPER - New Songstream 'Warlock Moon'
Chicago's USURPER have unleashed another song from their upcoming comeback album "Lords of the Permafrost"!

"Warlock Moon" is now streaming at this location: https://youtu.be/jnK7k6PKMio

Mastermind Rick Scythe comments on the track: "Warlock Moon is a speed metal anthem that balances unrelenting, maniacal, riffage with fist-banging, barbarian power - which made it the perfect choice for the opener to side B of our new album, "Lords of the Permafrost". This song sounds like it could have been a lost track from our 1999 album, "Skeletal Season" - stripped-down, unpretentious, and 100% hard! Cram this molten slab of metal into your ear-holes, and prepare for a neck-breaking frenzy!"

"Warlock Moon" is the third single of USURPER's sixth full-length which will be out on Soulseller Records on March 22nd, 2019.

Pre-Orders: https://soulsellerrecords.bandcamp.com/album/lords-of-the-permafrost & https://soulsellerrecords.aisamerch.com/search/?q=usurper (USA)

Tracklist:
1. Skull Splitter
2. Beyond the Walls of Ice ( https://youtu.be/krH6YOyUlLQ )
3. Lords of the Permafrost ( https://youtu.be/LpVJT21xeXU )
4. Cemetery Wolf
5. Warlock Moon
6. Gargoyle
7. Black Tide Rising
8. Mutants of the Iron Age

www.facebook.com/usurper.chicago / www.soulsellerrecords.com

---
SPIRIT ADRIFT – New Album Announcement - Divided By Darkness
Phoenix-based Metallers SPIRIT ADRIFT will release their highly anticipated third full-length, "Divided By Darkness", on 10th May via 20 Buck Spin.

Recorded under the guidance of Sanford Parker (Darkthrone, Eyehategod, Tombs) and garnished with a cover artwork by nenowned artist Joe Petagno (Motörhead, Magic Circle, Autopsy), the follow-up to "Curse Of Conception" (2017) turns out as a timeless record for the ages with masterful musicianship and huge production. Be prepared for SPIRIT ADRIFT's heaviest and most accessible album to date!

A videoclip for the first single "Hear Her" is available at this location: https://youtu.be/-s45Zmvdfo0

Tracklist:
1. We Will Not Die
2. Divided By Darkness
3. Born Into Fire
4. Angel & Abyss
5. Tortured By Time
6. Hear Her
7. Living Light
8. The Way Of Return

www.facebook.com/SpiritAdrift / www.20buckspin.com

---
NIXA - New Lyric Video "Seed"
NIXA are a South Florida-situated Doom Metal threesome comprised of Valentin Mellström (vocals), Raul Valentine (guitar, bass), and Michael Rodriguez (drums). With plenty of Doom and Sludge, the band's version of Metal also holds some terrific ambient parts.

All that said, the music is downright sick and we can prove it, with "Seed", the first single from their upcoming album "Opus Tierra"- out 22nd March 2019 via War Anthem Records.

https://youtu.be/_Fs-XOCITj0

Tracklist:
1. Opus Tierra
2. Seed
3. Ambrosia
4. Destroyer
5. House of Serpents
6. The Mound
7. Restless Seer

www.facebook.com/nixaband / www.war-anthem.de